Gwyneth Paltrow has revealed the pact she and her ex-husband Chris Martin made when they divorced.
Speaking to People magazine, the Sliding Doors actress said the couple had agreed to "remember [their] friendship" as co-parents.
Paltrow and the Coldplay frontman, who share daughter Apple, 19, and son Moses, 17, divorced in 2016.
During the split, the actress recalled speaking to friends from broken homes who were "hurt" over their parents being unable to coexist or step inside the other's house.
"And so Chris and I just said, 'Let's just never do that and let's try to get through the hard part of this and remember our friendship'," Paltrow told the magazine. 
For a daily dose of 9Honey, subscribe to our newsletter here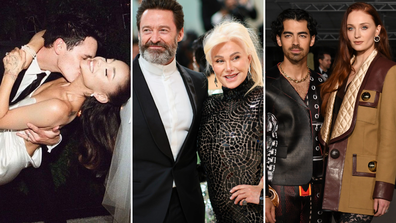 Celebrity breakups, splits and divorces of 2023
The Goop founder confirmed the pair have kept the promise they made to each other, and said Martin is "like my family".
READ MORE: The Crown star's one regret about role in controversial series
READ MORE: Kate reveals one of the questions she is asked most
"He always wants to do these fun adventures with [our kids] and activities," Paltrow told People.
"He's on the road a lot, but he brings — it's almost like he comes and sprinkles fairy dust."
The former couple first met in 2002 and married the next year after announcing they were expecting their first child together.
After nearly a decade together, they announced their split in 2014 in a joint statement on Paltrow's Goop website.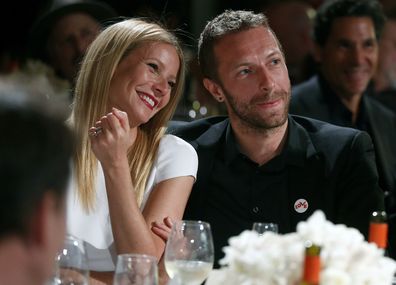 In the post, the pair maintained they "always will be a family" and were "parents first and foremost."
Since finalising their divorce in 2016, the pair have remained close and even attended their daughter Apple's high school graduation together in 2022.
Paltrow and Martin have since both moved on with new partners since calling it quits on their marriage.
The actress has been married to Glee co-creator Brad Falchuk since 2018 while her ex-husband is dating Fifty Shades of Grey star, Dakota Johnson.
READ MORE: New book claims Harry was 'in the dark' about the Queen's final hours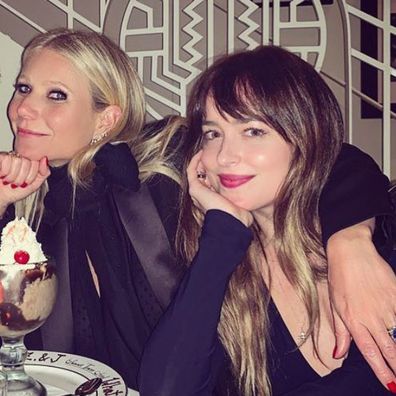 Paltrow and Matin's successful co-parenting seems to extend to their blended family unit, with the actress opening up on several occasions about her relationship with Johnson.
In a fan Q&A on Instagram in January 2022, the wellness brand founder responded to a question asking "Do you love Dakota Johnson?"
"Very much," Paltrow replied.
In October this year, the actress opened up again about her and Johnson's close relationship in another fan Q&A.
"We're actually very good friends," she shared.
"I love her so much. She's an adorable, wonderful person."
Source link