Posted in: Antarctic Press, Comics, Comics Publishers, Current News | Tagged: Critter, ninja high school
---
Tom Hutchinson and Fico Ossip's new comic book series Critter #1, launches from Antarctic Press in their February 2023 solicitations.
---
---
Article Summary
Antarctic Press releases new superhero saga Critter #1 with future insights.

Horror Comics #33 concludes with a finale of monsters and time-travel terror.

Alternate history meets modern warfare in World War 3 Raid on Tokyo Vol 2 #4.

Planet Comics #27 features interstellar shamanic battles and werewolf mayhem.
---
Tom Hutchinson and Fico Ossip's new comic book series Critter #1, launches from Antarctic Press in their February 2023 solicits and solicitations, along with everything else they have planned for that month.
CRITTER #1 CVR A SOUSA & DI NAPOLI
ANTARCTIC PRESS
DEC231213
DEC231214 – CRITTER #1 CVR B MCKAY & NIVANGUNE
(W) Tom Hutchinson (A) Fico Ossip (CA) Narcelio Sousa, Ylenia Di Napoli
Critter has grown up as a midwest superhero, but now that she's moved out west, it's time for her to discover her true place in the world of heroes and villains…and her destiny, according to a visitor from the future!
In Shops: Feb 28, 2024
HORROR COMICS #33
ANTARCTIC PRESS
DEC231215
(W) Dino Caruso, Shawn Richison (A / CA) J. C. Grande
SCIENCE-SPAWNED MONSTERS!
TIME-TRAVELING HORROR!
"Origin Point, #4 of 4"
THE PULSE-POUNDING FINALE!  Who will survive the last stand between Darwin's peaceful congregation and Hannibal's nefarious forces?
In Shops: Feb 28, 2024

WORLD WAR 3 RAID ON TOKYO VOL 2 #4 (OF 5)
ANTARCTIC PRESS
DEC231216
(W) Motofumi Kobayashi (A) Motofumi Kobayashi
MODERN WAR MANGA!
ALTERNATE HISTORY!
SOVIETS INVADE JAPAN!
More hard-hitting alternate-history action from combat manga master Motofumi Kobayashi (Cat Shit One)!  With the Soviet forces invading under the pretense of a "peace treaty", the JSDF must act apart from their government to survive.
In Shops: Feb 28, 2024

PLANET COMICS #27
ANTARCTIC PRESS
DEC231217
(W) Various (A) VARIOUS (CA) David Broughton
INTERPLANETARY SHAMAN VS. THE UNDEAD!
WEREWOLF RAMPAGE ON A PRISON WORLD!
Shaman Kane is assigned a mission to rescue a victim kidnapped by a powerful entity in "The Witch Queen of Golem Rock." Can Kane prevail against this ancient arcane evil?  Plus "Bark at the Moon" by Hannu Kesola and "Ain't no Such Critter" by Dan Johnson.
In Shops: Feb 28, 2024

FANTASY COMICS #8
ANTARCTIC PRESS
DEC231218
(W) Rod Espinoza (A) Rod Espinosa (CA) Brian Denham
BEAUTY AND BEAST BAND TOGETHER!
A FIGHT TO SURVIVE AND SAVE THE ORPHANS!
Lord Justinius's caravan is falling apart under a verbolg army assault.  Clari' survives with the help of the bestial Asogog, whom she recently rescued from being a circus slave, but can they navigate the chaos in time to save their friends, the orphans, and the nursemaids?
In Shops: Feb 28, 2024

NINJA HIGH SCHOOL #193
ANTARCTIC PRESS
DEC231219
(W) Ben Dunn, Steve Ross (A) Ben Dunn
AP SUPERVERSE TITLE
BIKINI-CLAD POWER RANGERS!
"BEACH BLANKET  BOOMERS" continues!  Bikini Sentai G-RANGERS go a-spying on their arch enemies.  Can they sneak in like Flint, or will they be overwhelmed by the ZOMBIE HIPPIEZ?!
In Shops: Feb 28, 2024

PUNCHLINE SWIMSUIT SPECIAL WINTER ED
ANTARCTIC PRESS
DEC231220
(W) Various (A) Various (CA) Matthew Weldon
SUPER SWIMSUIT CROSSOVER!
WRAPAROUND COVER!
SUMMER FUN IN FEBRUARY!
Stars from Punchline, Rags, Kamen America, Nexus and more encounter an Earth diety who puts a snag in their summer plans. But the AP-VERSE is undeterred!  After all, vacations for heroes don't come around that often.  So let the winter festivities commence!
In Shops: Feb 28, 2024

HAMBO T/S SM-XXXL
ANTARCTIC PRESS
DEC231221
(A) Joe Wight
For all you merry, loony, hardcore action fashion veterans, we've got just the thing to help you deal with PTSD (Poor T-shirt Stock Disorder).  We know you don't just turn it off, so put this on instead!  Get strapped with one of these in the urban jungle, and th-th-that's all, folks!
In Shops: Feb 28, 2024
---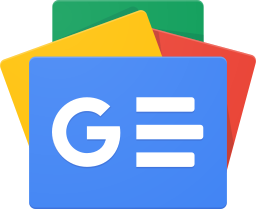 Stay up-to-date and support the site by following Bleeding Cool on Google News today!