Wonderland Nights: White Rabbit's Diary sees you navigating conflicting personalities to get people to work together to do what the Queen of Hearts wants.
This title is an Alice in Wonderland-inspired narrative strategy game where you play as the White Rabbit. You're in charge of running a three day event where members of every suit of card will be attending to vote on important laws for the kingdom. The game itself has a lot of decisions to make, and those calls need to be based off of what you have learned about the people around you.
The game has a few phases. Each day, there are a bunch of activities that need to be done. These activities need two people assigned to them, and the Queen of Hearts will tell you what your goal is when it comes to the vote of the day. You will then need to pair people together so that you end up getting the result the Queen wants while also picking activities that the two individuals like. Your first time playing the game will likely be you guessing and slowly learning about everyone who is attending the event.
The good thing about Wonderland Nights: White Rabbit's Diary is that you have a little book that automatically updates with any solid decisions or secrets that you find out. There is still more information that can be found from you just listening to the characters which isn't jotted down, but this base information does stay from playthrough to playthrough, making it much easier to know what to do. There is also a list of different stories that you can discover, as well as hints as to how to find if you've located any hints about them.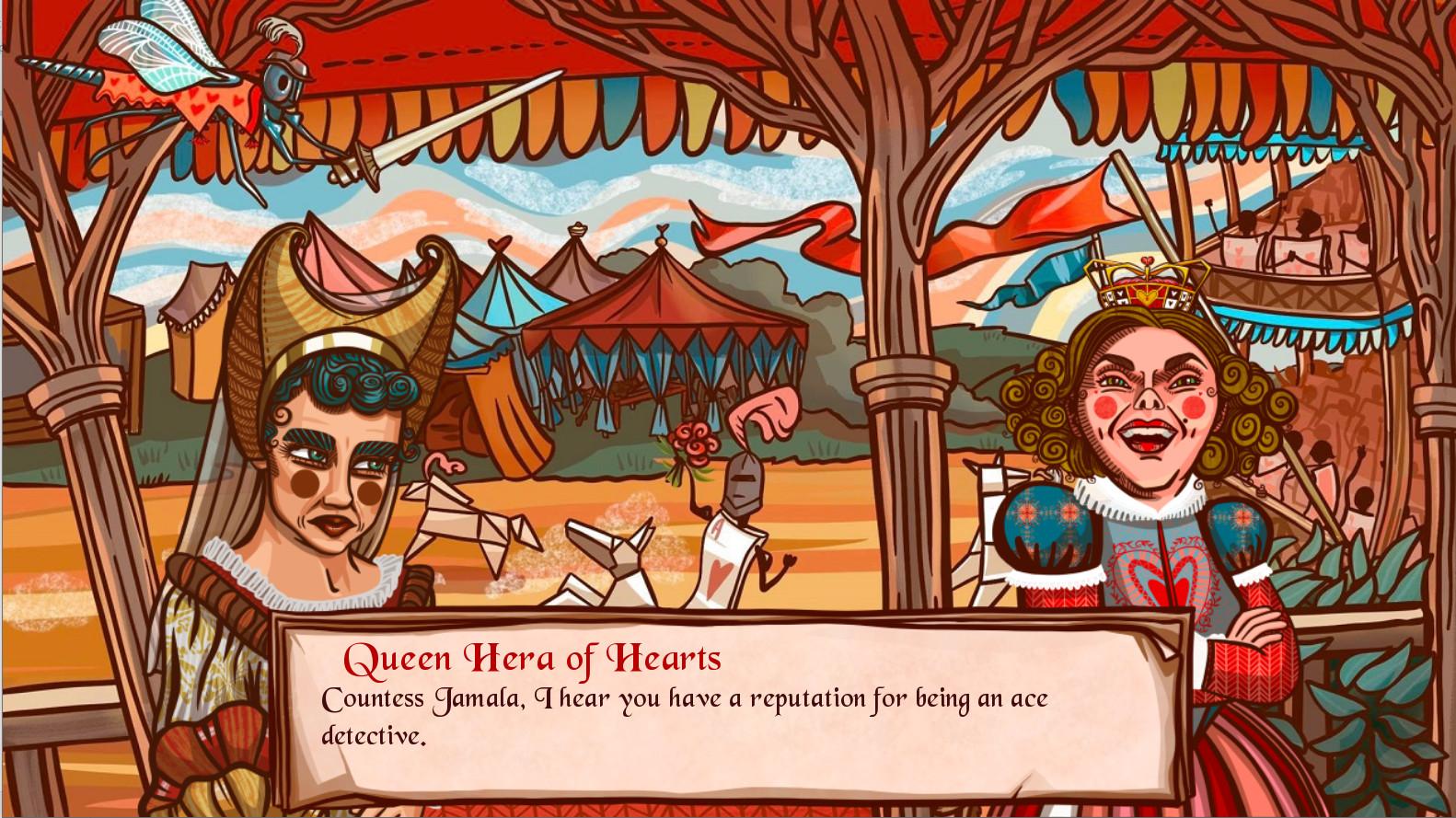 Different members of the various suits have different priorities and things that they want from the land as well. Some are scheming against others, some are just trying to go about their lives, and some are estranged from their family who are attending the event. Finding the perfect activity and pairing up people in the right ways can reveal a bunch of different storylines as well as aspects of the characters that you may not have known. Some people can be convinced to change their mind on topics, while others can only find arguments. It's up to the White Rabbit to navigate all of these challenges and personalities.
Wonderland Nights: White Rabbit's Diary is a fun narrative game that makes you think. I really enjoyed the voice acting, which read all of the story to you. My only real negative is the fact that once you choose a character to do an activity, you cannot go back and undo it even if it was selected by mistake. The rabbit also always says the same thing after each pair stop talking, which can get annoying fast, especially as it's a very quick game that you can get through in one sitting!

Wonderland Nights: White Rabbit's Diary is available now on the Nintendo eShop, PlayStation Store, Microsoft Store, and Steam.