Tammy Slaton's wedding day was an event that was highly anticipated, but 1000-lb Sisters fans found it difficult to watch. Her special day wasn't without its stressful and unexpected moments, but the culmination of it all was too much to handle. Viewers were invested from the beginning to the end, but not necessarily for the best of reasons.
1000-lb Sisters' Tammy Slaton has finally found love at last. Before meeting her husband Caleb Willingham at the rehab facility, becoming a wife wasn't even on her radar while she was there. After facing an almost near-death experience, she was focused on working toward a healthier version of herself. With hard work and determination, Tammy met her weight loss goal and was approved for bariatric surgery. She has been in unhealthy relationships in the past, and once she started learning to love herself, she found happiness and a bright future when she wasn't even expecting it.
Tammy Slaton's Family Acted Out On Her Wedding Day
It was no surprise that Tammy had her family in attendance to help her celebrate her wedding day. Becoming a married woman was a milestone that no one wanted to miss, and Tammy was excited to share the moment with some of the most important people in her life. However, not everything went as smoothly as planned, and Tammy's siblings weren't necessarily on their best behavior.
As expected, Tammy took her wedding day seriously because it felt like a dream that finally came true. Not too long ago, she was fighting for her life, uncertain if she would survive. Her marriage to Caleb not only signifies their bond, but also proves how far she has come. Unfortunately, her family didn't approach the situation with that same level of respect and thoughtfulness which was quickly pointed out.
1000-Lb Sisters Fans Found Tammy Slaton's Wedding Difficult To Watch
In Reddit thread started by Unable_Researcher206, 1000-lb Sisters fans discussed the surprisingly cringey episode. When Tammy's sister Amy Slaton made a speech, instead of it being a sweet and endearing moment, some fans felt Amy stole the show at Tammy's wedding. Rather than using the moment to congratulate the newlyweds, Amy made it about herself. Reddit user Unable_Researcher206 commented on the thread, "It was so hard to watch. This show has had some crude moments, but Amy's toast took the cake. The way she grabbed the 'wine"'(non-alcoholic) bottle, drank out of it and acted immediately drunk ('I have two kids')."
1000-Lb Sisters Fans Think Tammy Slaton's Siblings Acted Immature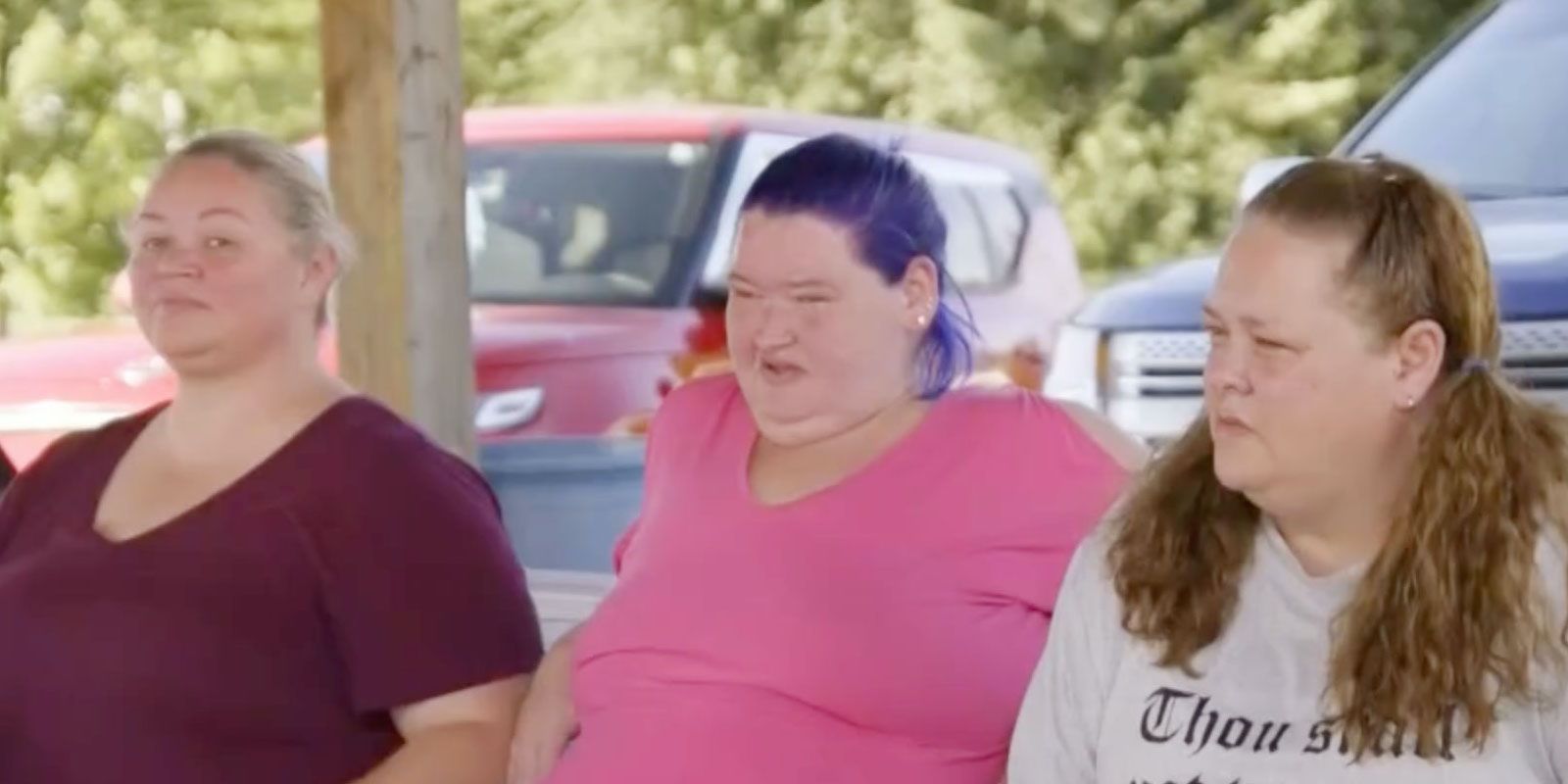 Besides Amy's actions, 1000-lb Sisters fans couldn't get past Amanda Halterman's behavior either. Tammy and Amy's older sister exhibited some inappropriate behavior at the wedding. Amanda has voiced that she had a difficult time dealing with the fallout from her divorce, and she has been learning to cope with it the best way she knows how.
Unfortunately, she let loose and got too comfortable at Tammy's wedding, embracing life as a single woman. To the shock of 1000-lb Sisters fans, Amanda humorously mimicked giving a married gentleman a lap dance. One fan shared their thoughts on the situation and wrote, "I was so embarrassed. What was she thinking? Giving this man a lap dance and saying she was warming him up for his wife…girl, NO. I don't care if she just went through a divorce."
Even though Tammy didn't necessarily get the support she needed on her wedding day, she seems excited about her future nonetheless. Tammy's siblings have mocked her love life on more than one occasion, but regardless, she's doing what makes her happy. The 1000-lb Sisters star has struggled in the past with her mental and physical health, and since meeting Caleb, she seems to be happier and healthier than ever.
Sources: TLC/Instagram, Unable_Researcher206/Reddit