The outside of East Iris Studios in Nashville, Tennessee is peppered with portraits of Prince, Tom Petty, Fats Domino, Janis Joplin, Outkast, and other legends who've left an indelible imprint on music. Tucked away in an unassuming neighborhood, where encountering a kid selling lemonade seems more likely than running into a rock star, the sprawling compound is home to vintage mixing boards, cutting-edge technology, and Dolby Atmos mix rooms.
In one particular studio, modeled after the iconic Sun Studios in Memphis, Yelawolf—wearing a Gucci cardigan sweater, black beret, and his signature shades—sat at the console ready to unveil his forthcoming double album, War Story, for an intimate group of executives, producers, publicists, journalists, and members of his team. Some had flown in from around the country, anxious to hear Yelawolf's "return to rap."
More from Spin:
Shooter Jennings and Yelawolf Share Last Sometimes Y Video for 'Radio'
Nickelback Follow Korn By Covering Charlie Daniels' 'Devil Went Down to Georgia'
Korn and Yelawolf Cover 'The Devil Went Down to Georgia'
The project is split into sides: Trunk Muzik 4Ever, produced by WLPWR, and Michael Wayne, produced by Malay. It marks Yelawolf's first album since 2022's Sometimes Y with Shooter Jennings, Wolf's only full-length rock album.
Upon hearing both sides of War Story, one thing is immediately clear—Yelawolf never abandoned his hip-hop roots. The culture is part of his DNA, pumping through his veins and busting at the seams to get out. The innate bond between Wolf and WLPWR (who has been rolling with Wolf for more than 20 years) sprouted a collection of straight bangers, while Wolf's easy, collaborative relationship with Malay led to more introspective songs sprinkled with a pinch of Wolf's own sordid and more personal tales.
"I have his trust creatively," WLPWR told SPIN. "Legit chemistry. Never forced. He's an elite creative, so working with him inspires me to find new sonics. He responds to unique sounds and rhythms like no one I've ever seen before."
But like a true artist, there's still an air of self-doubt as Yelawolf repeatedly told the room how embarrassed he was for making everyone sit through two albums worth of material. We were just happy to be along for the ride.
I spoke to Yelawolf about jumping back into the rap waters with both feet, his motivation behind making such an ambitious album, and getting to a place of total vulnerability.
SPIN: The listening party was amazing, but you apologized for "making" us listen to a double album. There was never a moment where I was bored. Do you get nervous playing your new stuff for people?
Yelawolf: It's not so much nerves. It's like, I'm just sitting here thinking, "Do they get it?" Because it's like I need everybody to fucking get it. And I don't too much care about if they're in love with it or not. I hope they are. But my concern is, "Do they know how to fucking work it? Do they understand what they're listening to? Do they know what's on their hands? And is everybody in the room gonna actively do their job at its highest peak because they understand what they're listening to?"
I'm not going to sit there and explain each song or what I think is a single or none of that shit. Because it's kind of really not my gig to do that part. The biggest question I have, honestly was like, "Do they understand that this is a double album and these are two separate vibes on purpose?"
That was crystal clear to me. What's your process when working with a producer? How involved are you in crafting the music?
We're like Frick & Frack when it comes to making music. Actually, he and Malay are the only two producers in my career that I have that relationship with where we build together. They've known me for so long, they can look at me [and know what I'm thinking]. And then we'll start building and, of course, I'll have my ideas for drops and shit like that. But as producers, they both know how to pull a certain personality out of me. WLPWR, we go from doing hardcore shit to fun shit to party shit to some personal shit. Malay, on the other hand, tends to dig deep into my really soulful shit that's really deeply personal, which is why I call it the Michael Wayne album because I touched on some hard truths that I had to share, and I felt like I needed to share it for my own good.
And so I do a lot of storytelling with Malay, but both producers provide a different palette for me. And you know, I love them both, seriously equally, and I'm just so stoked for people to hear this shit.
How do you get to that place of vulnerability where you're able to share such personal things? Is that scary?
I don't really have reservations with my lyrics. If I commit to it, I'm dead serious about it. There's a lot of creative writing. I made so much of the album up, so there's actually very few songs that are factual about my actual life. "Looking Over" on the Malay album is a real story about a car accident I was in with my mom, and that was one of the hardest songs to write only because I had to piece it together and make it rhyme but also the detail of what it was. That was tough—not emotionally tough, artistically tough. It's easy to ramble off on rhymes for me and make up stuff. I'd have to listen back again and be like, "Oh, that was actual fact," but most of both albums were completely materialized out of creative ideas. I don't even know a Juliana [one of the song's characters].
Who's Bad Habit Bobby? I feel like there was some autobiographical stuff in that one.
I've had wild friends, but I made him up too. "Goodbye Morning" was a story I created about this couple that found each other in Las Vegas and went on a robbing spree. All that was made up. Everything was just getting creative. I wrote the Malay album all to a click track. He would call me in the morning and be like today's BPM is 85. And I would write all the songs, go into the studio and he would produce around it.
You've had some wild times yourself. I was wondering if you tapped into your own life for "Bad Habit Bobby."
It could be a piece of my subconscious that's talking about some shit that I've gotten wild and done before, but no. I've had a couple friends that are just uncontrollable, and I eventually just had to cut them off. They don't know how to act. That kind of went back to Gadsden, Alabama, where I had friends who were just fucking nuts, man, and they just had no off switch. When I say, "Still got bandages in a pill jar already talking about what's up with the park, dawg?", I had a homie back in the day who literally got out of hospital with third-degree burns because he threw a Molotov cocktail in somebody's car and caught himself on fire. I called to check on him at the hospital, and he's like, "Yeah, but what's up with these chains? We gonna get these diamond chains?" He was already thinking about what the next move was going to be. I was like, "Dude, you need to heal. Jesus." He was coming to the club with bloody bandages and shit.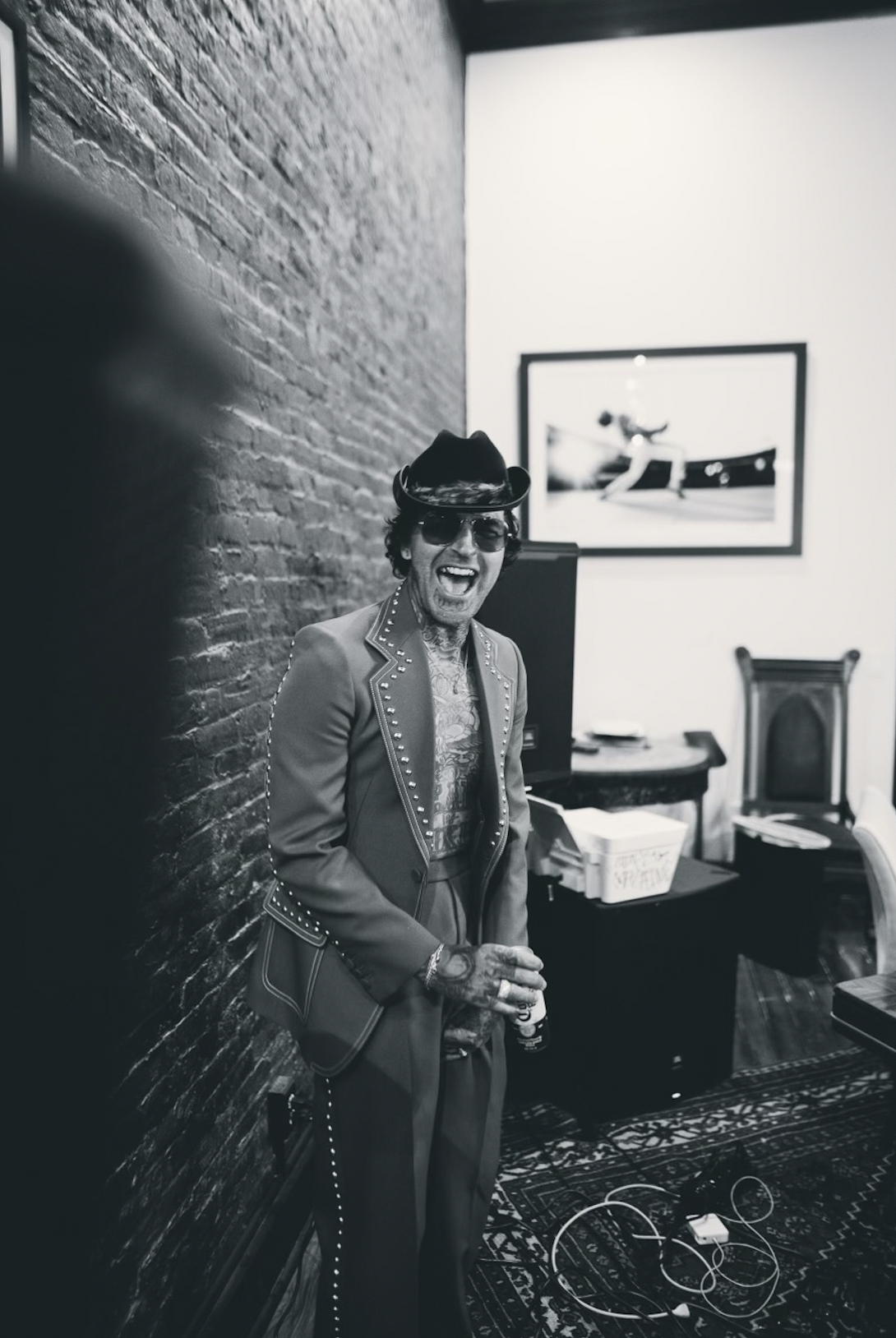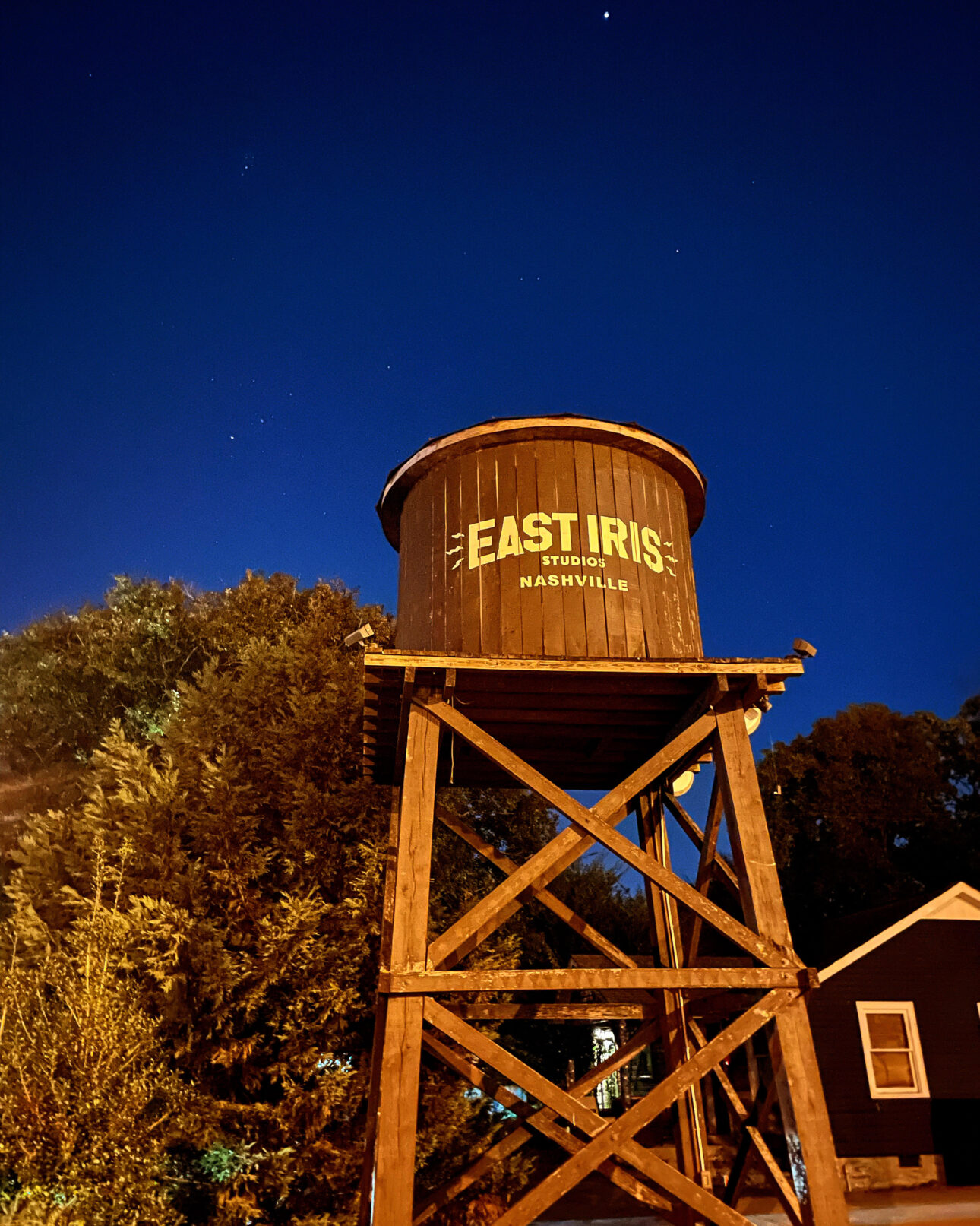 I felt like there were some songs where you were passing down knowledge to the younger generation. Do you feel, now that you're in your 40s, that it's your duty to educate the next wave?
Yeah, this double album is full-on OG, mentoring, artistic MC—it's me at my best. That part honestly is a little scary, because these albums don't come along very often. The last album I felt like was this sharp was Love Story. I do feel a responsibility to play my part in the culture and to bring other people up. Specifically the song that touches on that the most is "Ticket."
I'm telling them the only way to get to where you want to be is to leave the situation you're in, no matter what that may mean to some people. If you have a dream, you have to put that first in order to change the destination of your family. And if that means leaving, then you need to do it. Because in the long run, your kids will understand, your family will understand, your friends will understand, and it's important to not become complacent with your surroundings or your friends.
If there's anyone around you who doesn't understand that work ethic, it's OK to say, "Hey, man, I gotta go, and I'll catch you around. I got work to do." Like today, it's Halloween, but after this meeting I'm going straight to the studio and working on some features and doing some mix tweaks and stuff like that. Sometimes work just calls and you got a decision to make. Like, "Am I going to party and celebrate or am I gonna lock down and work?" My choice is to lock down and work.
Do you feel like you've accomplished your dream, or are you still dreaming?
I got a lot of irons in the fire. I'm sitting on this record, which honestly feels like I got a rocket in my pocket. If the team behind it does their job with the rollout, I believe that it's going to be a really impactful record. But all that has yet to be seen. There were songs in my career that I felt like were unappreciated by the staff that was hired to do their job. It can really be out of your hands.
Unfortunately as an artist, you have to have an army to put it together. But you know, I own Creek Water Whiskey. I own Slumerican clothing and apparel. I own Goldtooth merchandising company. I have the Bible Belt, which is a skateboarding accessory that I created, and that company is about to launch. Diversifying and hustling is kind of just in my DNA. I have a line where I say, "I got '80s Baby Syndrome / I'm addicted to hustlin'." And I've always had that.
My first hustle when I was eight or nine years old. I used to climb trees and pick mistletoe, and I would wrap them in red bows and sit out front of Longhorn, where my mama worked, and slang mistletoe for Christmas. I'd be pulling a wagon around the neighborhood and washing cars so I could buy myself a bike, just always finding my own hustle.
Was that out of necessity because you didn't grow up with a lot?
Well…yeah. You can only hear from your mom when you're a kid, "Birthday is going to be slim this year" or "Santa Claus didn't have much this year" so many times, and you just start to feel bad for your parents and how hard your parents—or in my case, my single mom—are trying to work and bust their ass to try to keep up with holidays and birthdays. At one point, you're just like, "Mom, don't worry. I got this." I come from a long line of really hard-working people, but I also come from a long line of really hard-working people who gave up on the dream that they had in exchange for that 9-5, or that safety net of a retirement plan. And I never wanted to have that. When me and my kids were just babies, we were living in the hood on food stamps with no heat and boiling water to take a fucking bath. I said that on the Malay album, "Blanket snuggled up in the bathtub, that's love / We huddled up." That's true. It should inspire anybody to want to go get it. I had to make a sacrifice of staying there and getting a job at a factory or having to leave my kids with my mom at times or my wife at the time so that I could go to Atlanta and hit open-mics or anywhere that I could go to to be seen or heard, or selling CDs out of the trunk of my car. Whatever I could do to push forward. That was the sacrifice I had to make.
It paid off.
But that's why I don't take it easy on artists, especially the ones that are up under the Slumerican umbrella. There's no easy ride here. Eat what you kill.
Once you get to a certain point of success, do you get scared to lose it?
I've had reservations about spending money and enjoying the fruits of my labor, so to speak. I've gone through a lot of accountants and a lot of firms to reach the point of now I have a great relationship with Aaron, my CFO. Aaron said something that really changed my life as far as the way I look at things like that. I was about to buy a Bentley, and I had just bought Ounze Zilla [manager] a Lincoln Navigator because I wanted my manager to roll around and feel like something, so I got him a really nice Navigator. Then I bought my mama a brand new CVO Harley Davidson trike. That was Monday, that was Tuesday, and on Wednesday, I was like, "Fuck it, I'm going to buy myself something." I went and bought myself a Bentley. I called Aaron and said, "Am I trippin?" He was like, "Listen, Wolf, you could spend every dollar that you ever made today and I wouldn't worry about it because you have earning power, so don't worry about it. We're good."
To hear that I have earning power, I had to sit back and think, "Yes, I do have earning power." I have a catalog of music that's out there that I'm collecting streaming money on, and I have a company that's steadily growing. Slumerican is steadily growing as a successful company. I have Creek Water Whiskey that's steadily growing. I'm like, "What am I trippin about? I deserve this." I'm not afraid anymore—I used to be but not anymore.
I've always believed, for one—and this has been this way since I first started—if I can't have the exact thing that I want, I'm not going to buy the bootleg version. If I want a Box Chevy, I'm going to work toward buying that Box Chevy. I'm not going to drive a Honda until I get a Box Chevy. I'd rather walk. Visualization is important too.
Fuck what they say, window shopping is really healthy for you. Go sit in a nice car or put a photo of things that you want and stare at those things and visualize your future. It's powerful. It really does work, but you genuinely have to believe in yourself and where you're gonna end up. I've said before, I had a demo tape that I stole out of a label. It was one of Eminem's demo tapes and a label that passed on him. I put it in my pocket and said to myself, "I'm going to put this in his hands one day." It took me 10 years, but I did it.
That's the power of manifestation right there.
And it was completely personal too. I just handed it to him—no photos, nothing. He just was like, "Where'd you get this!? Man, me and Royce Da 5'9 lived in an apartment when I made this in L.A." I was like, "Dude, I picked it up out of Mark Siegel's office in New York City, dawg, and I put it in my dresser drawer until the day I met you."
What kind of expectations do you have when you're releasing a new album? What are you hoping people take away from it?
I would love to see a place in hip-hop for me to elevate and to bring the quality of the music and what we've put together to the forefront of the mainstream. I would like for Drake fans, Kendrick Lamar fans, Three 6 Mafia fans, Future fans, XXXTentacion fans—I think it would be rad for me if the younger generation would take a hold of the project. That would be amazing. To put something this different into the game of hip-hop and to be accepted, appreciated, and respected is the ultimate goal.
I think the bar for hip-hop is set so low right now that a Kendrick Lamar is going to seem like the Messiah. I think you're just as talented.
I don't think the spotlight is broad enough. There's not enough opportunity for other artists to step into that realm. For whatever reason, it gets suffocated.
Culturally, it's challenging for me, coming out of Alabama, making these records out of Nashville and the company that I keep. It's so diverse. Running around with country music artists or rock artists. I'm so spread out, and the positions I'm put in live like opening up for Marilyn Manson or playing with Slipknot, Korn, or Deftones. All these things kind of separate me in such a way that the hip-hop side of it. They scratch their heads of whether or not I'm even hip-hop at all because of the diversity of my music releases. Like, "OK, he just did a rock and roll album. Now he's gonna put out this hip-hop shit. That's just not fair."
Do you think rap is at a pivotal point?
I was so fueled by the rock & roll album that I did with Shooter. The Sometimes Y album had such great critical acclaim. And Shooter would make statements like, "I think we've saved rock & roll," and I was like, "Whoa, man, that's a fucking statement." But then it just kind of coasted its way under the radar. And for whatever reason, that's where it lives. And although we're very proud of it—we played the Grammy Museum and were in consideration for a Grammy and all that stuff—then it was like crickets. I couldn't get the band together to push it, and I wasn't going to perform with another band. So me and [DJ] Klever just said, "Fuck it. Let's just go do a hip-hop set." So I was just so fueled to rap again. My tank got refilled, so to speak, and it turned out I had a lot to say.
To see our running list of the top 100 greatest rock stars of all time, click here.
Source link