Posted in: Comics, Current News, DC Comics, san diego comic con, Superman | Tagged: Beast World, dan jurgens, ivan reis, jim lee, Tom Taylor
---
At the Jim Lee panel at San Diego Comic-Con, Tom Taylor popped up to announce the DC event Beast World for Nightwing and Titans.
---
At the Jim Lee And Friends panel at San Diego Comic-Con, which is preventing folk from getting to the Eisner Awards on time, Tom Taylor popped up to announce one of his new projects, Beast World for the end of the year. Spinning out of his Titans series, it will see the character of Gar, Beast Boy become the new Starro in order to fight a Starro-like creature, the Necrostar. And drawn by Justice League artist Ivan Reis, inked by Danny Miki.
It is notable that new DC Films boss James Gunn is as big a Starro fan as you can get, and made him the main threat in The Suicide Squad (well, that and the US government) so it is certainly one way to get the big guy's attention. The Necrostar's spores will, apparently be transforming people across the world into half-animal, half-human hybrids and Beast Boy will have the mashup name of "Garro" in his new star form.
This will crossover between Titans, Tales of Titans and Nightwing, with its own event comic Beast World #1 and it will begin in October. Apparently, "Beast Boy is the soul of the Titans" and Tom Taylor loves Beast Boy and Raven together. So there's that.
UPDATE: Here comes the official PR drop.
EARTH IS ABOUT TO BECOME "BEAST WORLD" IN "DAWN OF DC" COMIC BOOK CROSSOVER EVENT FEATURING DC'S TITANS

Beast Boy and the team come to the rescue in new comic book series Titans: Beast World by superstar scribe Tom Taylor and legendary artist Ivan Reis, starting November 2023

Clawing its way out of the pages of Tom Taylor and Nicola Scott's Titans "Dawn of DC" comic book series comes an unprecedented threat to the DC Universe, an intergalactic Sea Star—a conqueror like Starro, but one that is far more frightening. Superman, Wonder Woman, Starfire—all are powerless to stop The Necrostar from ending all life on Earth. And the only Super Hero who can save the world is…Beast Boy?!
With Nightwing, Raven, Cyborg and the Titans beside him, can Garfield Logan rise to battle an ancient evil? Or is he doomed to become the greatest threat to the DC Universe? What will Amanda Waller do to take advantage of the situation as millions of people are changed into rampaging creatures? And can humanity survive all-powerful Super Heroes and Super-Villains transformed into ferocious beasts?

DC proudly presents the first Titans comic book crossover event, "Beast World," featuring the brand-new series, Titans: Beast World, brought to you by the all-star creative team of writer Tom Taylor and artist Ivan Reis. This epic event, which continues into January 2024, sets the stage for what's to come for the DC Universe! Part of the "Dawn of DC" storytelling initiative, "Beast World" will also connect into Tom Taylor's ongoing series Titans and Nightwing.
"I'm beyond excited to bring this DC crossover event to life starting in November with our new Titans: Beast World series, featuring art by the incomparable Ivan Reis. 'Beast World' will also thread the needle between the current series that I'm writing about the Titans," said writer Tom Taylor. "Friends will fall. Super Heroes will rise. And nothing will ever be the same again. Earth is about to become…Beast World."

"Beast World" will kick off with October's Tales of the Titans #4 (on sale 10/24/23), written by Andrew Constant with art by Brandt & Stein, featuring everyone's favorite shapeshifter, Beast Boy, as he deals with his own crisis.

Beast Boy barely survived the events of Dark Crisis, suffering a brutal attack from Deathstroke and losing an eye in the process. With his confidence weakened, he's been unable to hold the shape of the large and mighty animals that define him as a Super Hero. But when a scientist with nothing to lose needs Beast Boy's powers for terrifying ends, Gar will have to face what truly makes him special…and save his own life in the process!
As the Titans rally together in the pages of Titans: Beast World to prepare to fight the intergalactic beast, The Necrostar, Starfire discovers how it was first defeated by the Tamaraneans of the past: it was beaten by Starro. Luckily, the Titans have a warrior that can take the shape and match the powers of a world-conqueror like Starro—Beast Boy!

So Starro Beast Boy becomes a world conqueror, and DC's Titans lose their shape-changing teammate in the process. Titans: Beast World will tell his story—and the story of the Titans fighting to bring him back from the abyss—beginning in November 2023.

And what does all of this have to do with Amanda Waller? The threat Beast Boy poses will further Amanda Waller's crusade against metahumans and her anti-alien alliance…by any means necessary. As Waller looks for ways to take Starro Beast Boy down, she will form a cautious understanding with none other than Lex Luthor—as an expert in dealing with alien threats.
And then? Then there was a fire alarm and everyone had to evacuate. Looks like they will make it to the Eisners on time now after all. Attendees did get "Garro" pins, so look for these on eBay soon!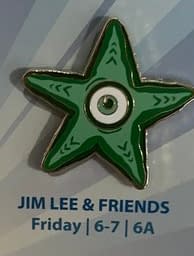 Jim Lee & Friends Friday, July 21 • 6:00pm – 7:00pm Room 6A
Jim Lee (DC president, publisher, and chief creative officer) is on hand to bring out a few of his friends for discussions and reveals that will have everyone talking long after the Comic-Con is over!
---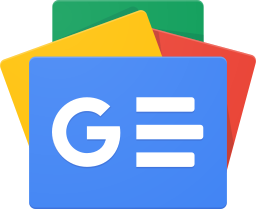 Stay up-to-date and support the site by following Bleeding Cool on Google News today!