Summary
Fast & Furious franchise winding down, paving the way for Dwayne 'The Rock' Johnson's next big movie series.
Red Notice proves to be a huge success, potentially launching a thrilling new action franchise for Johnson.
Red Notice offers exciting action, twists, and chemistry among cast members, providing the perfect environment for Johnson to thrive.
Dwayne 'The Rock' Johnson looks to have finally found a replacement for the Fast & Furious franchise as the main film series inches toward a close. Fast X released in 2023 and is supposed to be leading the main movies to its conclusion with one or two follow-up films to finish the story. After taking a break from the mainline series and co-starring in the spinoff film, Hobbs & Shaw, Johnson made his return to the central narrative in Fast X's ending.
While there is still potential for Johnson to continue the franchise in the form of Hobbs & Shaw or a new spinoff, the movie series' best days appear to be over. A Jumanji 4 movie has been confirmed and is another big franchise The Rock is involved with, but the concept only has so much potential and presumably won't last nearly as long as Fast & Furious. It appears as though Johnson doesn't have a big action series going forward after these films, but thanks to a 2021 movie, that may not be the case.
Red Notice Can Be The Rock's Next Big Movie Franchise
Netflix's action movie, Red Notice, could be the starting point for The Rock's next big franchise. Starring Johnson, Ryan Reynolds and Gal Gadot, Red Notice proved to be a huge success for the streaming platform despite receiving mixed reviews. It divided critics and audiences, with critics scoring the film poorly and audiences lavishing it with praise. The poor critical reception won't hinder the chances of making the film into a franchise, considering that Red Notice 2 seems to be on the way. Although Netflix has never provided any confirmation on a sequel, the stars of Red Notice and producers have made it clear a second film is happening, with Gadot even claiming to have seen the script.
Red Notice became one of Netflix's most-watched movies, and it makes sense that it would turn into a franchise. The big names attached to the film as well as its overall performance give future films a huge chance of succeeding. It may not be the typical theatrical blockbuster Johnson has become accustomed to, but Red Notice became a massive film and appears to be his next big movie series. With The Rock's Black Adam no longer part of the DC universe after James Gunn's takeover, there's one less role he must commit to in the future.
Why Red Notice Is More Exciting Than The Rock's Other Franchises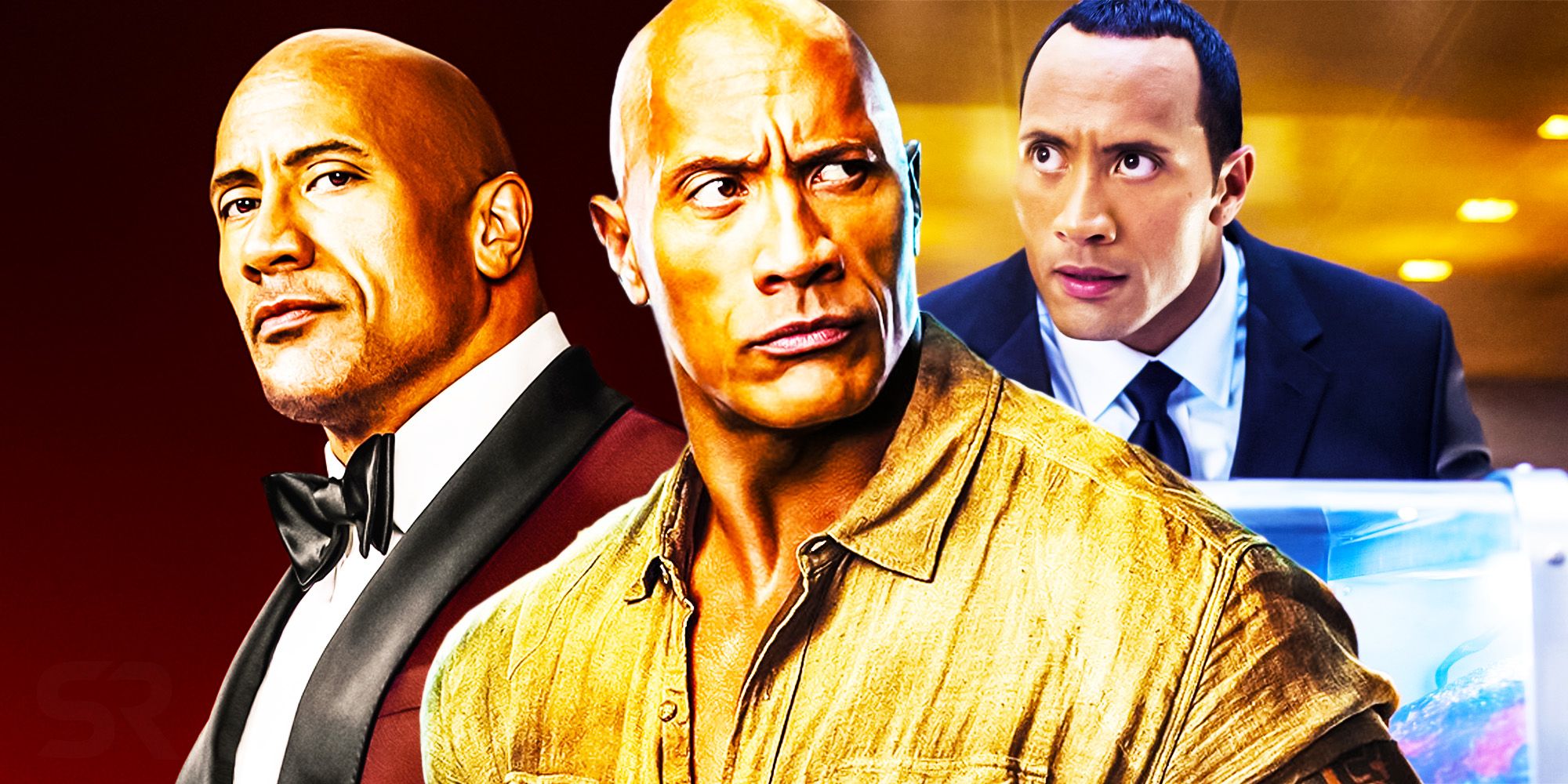 While The Rock has been part of many franchises, Red Notice proves to be his most exciting. Fast & Furious usually provides fun, over-the-top action sequences, but it has grown a little tiresome with the movie series overstaying its welcome. Likewise, the Jumanji reboot has served up some fun movies, but the concept can only stay fresh for so long. Black Adam looked to have potential but never really took off, and it doesn't appear Johnson will be returning. There is the potential of a Jungle Cruise sequel, but it isn't in desperate need of a new adaptation currently. There's also the live-action Moana movie, but Johnson wouldn't be at the center of it.
Red Notice, on the other hand, offers room for plenty more action-focused adventures. The cast all play roles naturally suited to them and have good chemistry, which makes the film easy to watch. The movie was full of twists and turns as well as interesting action set pieces. Even if it doesn't have revolutionary character development or a hard-hitting narrative, a Red Notice franchise could be filled with exciting action, complete with the constant dynamic of the main characters not trusting each other. Dwayne "The Rock" Johnson thrives in this kind of environment.
Red Notice

Release Date:

2021-11-12

Director:

Rawson Marshall Thurber

Cast:

Ritu Arya, Ryan Reynolds, Gal Gadot, Chris Diamantopoulos, Dwayne Johnson

Rating:

PG-13

Runtime:

118 minutes

Genres:

Action, Comedy, Crime

Writers:

Rawson Marshall Thurber

Summary:

When an Interpol-issued Red Notice — the highest level warrant to hunt and capture the world's most wanted— goes out, the FBI's top profiler John Hartley (Dwayne Johnson), is on the case. His global pursuit finds him smack dab in the middle of a daring heist where he's forced to partner with the world's greatest art thief Nolan Booth (Ryan Reynolds), to catch the world's most wanted art thief, "The Bishop" (Gal Gadot). The high-flying adventure that ensues takes the trio around the world, across the dance floor, trapped in a secret prison, into the jungle, and, worst of all for them, constantly in each other's company.

Budget:

200 million

Studio(s):

Universal Pictures

Distributor(s):

Netflix
Source link