This content contains affiliate links. When you buy through these links, we may earn an affiliate commission.
From time to time, one starts to think about life. Specifically, the monotonous aspect of it. Ideas start arising: What if I move to a small town? Leave the big city, all that chaos and noise behind, and just take residence in a quaint, cozy small town where basically everyone knows each other's business? Doesn't that sound amazing? You'll find plenty of this trope in romance books. And we love to read it! One of the best to ever do it is Abby Jimenez. If you want more romance books like Part of Your World, keep reading!
If you're unfamiliar with the plot of Part of Your World, I got you. The story follows ER doctor and big-city girl, Alexis Montgomery, who pretty much knows how her life is going to go. From a very influential family, she finds herself stranded near a small town. Saved by a handsome stranger and his adorable goat, Alexis's whole life is suddenly about to change.
Small towns and big changes
Part of Your World not only gives you a small-town setting, but it also provides a character who people will undoubtedly relate to. Be it for the life she's living or the circumstances that get her to that point, Alexis Montgomery is a character who you cannot help but root for throughout the whole book. Big-city girls upending their lives completely to start anew in another place? *chef's kiss* We also can see that trope in shows like Hart of Dixie (2011), where a doctor moves to a small town to co-run a medical practice a stranger left for her.
So, if you love everything I've been talking about, you will surely love the books down below. They remind me of Jimenez's novel down to their cores. You'll find titles set in small towns with characters that may be making their grand return or trying to start fresh in a new town. Maybe they're running away from something back in the city and feel like a change of scenery is what they're looking for. And between all of these plots, you will find books with tropes like fake dating, one-night stands, and even next-door neighbors.
The Christmas Fix by Lucy Score
From New York Times Bestselling author Lucy Score comes an entertaining, romantic story that will be perfect for this holiday season!
The Christmas Fix follows reality TV star Catalina King, who returns to Merry, Connecticut, to help rebuild it after a late hurricane passes through. Everyone is happy to see her back except grumpy single dad Noah Yates.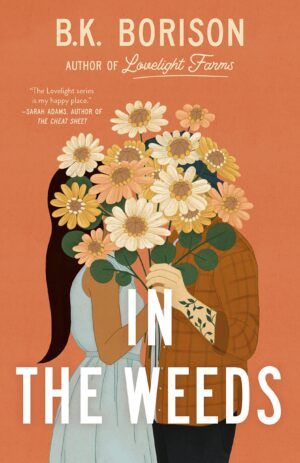 In the Weeds by B.K. Borison
B.K. Borison's Lovelight series is ideal for fans of Abby Jimenez and Part of Your World. Set in a small town, In the Weeds centers on Beckett Porter, a quiet farmer who meets Evelyn St. James one night in Maine. After a tumble in the sheets, they part ways, not expecting to ever meet again—until they do.
Come for the cozy town and stay for Evie and Beckett's comforting love story. Borison's iconic romance series is one you cannot miss.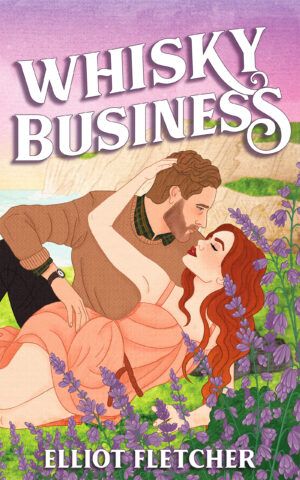 Whisky Business by Elliot Fletcher
Travel to a quaint Scottish town with Elliot Fletcher's Whisky Business, an opposites-attract romance featuring a world-renowned actress and a grumpy whisky distiller.
If we're talking about books like Part of Your World, Fletcher's novel will satisfy your needs. With a hero who calls her "princess" every chance he gets, Whisky Business is going to make you fall in love with not only the romance but with the town itself.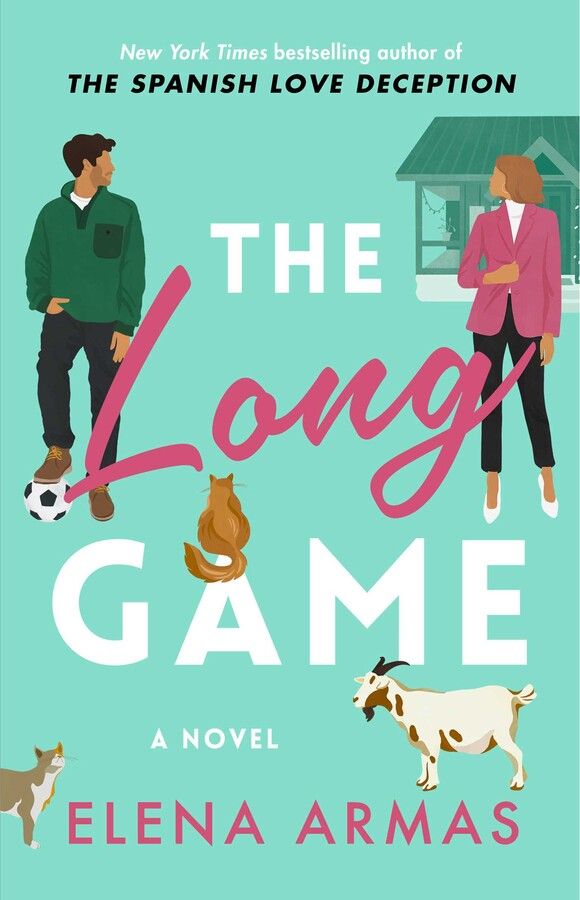 The Long Game by Elena Armas
A big plot in Part of Your World is being part of a new community in a place you are unfamiliar with. In The Long Game, Armas introduces Adalyn Reyes, a disgraced soccer executive who is tasked with turning around a small, struggling soccer team in middle-of-nowhere North Carolina. Away from home, she feels out of place at first. That is until she starts meeting all of these new personalities, as well as her grumpy next-door neighbor, former soccer player Cameron Caldani.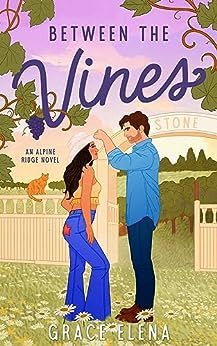 Between the Vines by Grace Elena
Between the Vines is for the people who crave the small-town life, HGTV renovations, and warm days under the sun.
The story follows Camilla Morales and her life-changing move to a small town in Tennessee. She'll try to maintain her happy-go-lucky personality even if her next-door neighbor makes it hard for her.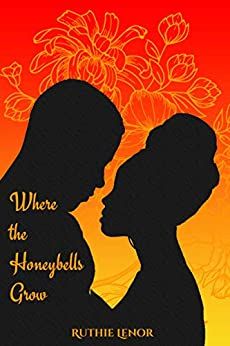 Where the Honeybells Grow by Ruthie Lenor
Another great small-town romance that will give you Part of Your World vibes is Where the Honeybells Grow. There's nothing like feeling the heat of a summer day, and Ruthie Lenor makes you feel like you're inside the story alongside the characters.
Where the Honeybells Grow follows Quinn Garland, a tattooed, cowboy-hat-wearing local who ran away from Honeybells Ranch twenty years ago. Coming back for his best friend's wedding seems an easy thing to do, except newcomer Gerti Gordan might be the one who makes him stay.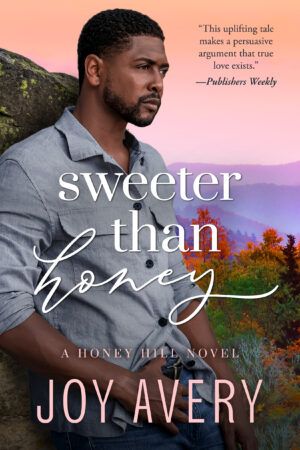 Sweeter Than Honey by Joy Avery
Baker Rylee has been going on dates arranged by her mother. After her husband died five years ago, her mother worries every day for her. To ease those worries away, Rylee comes up with a fake relationship with the town sheriff, Canten.
This delicious fake-dating romance is going to enchant you quickly with its endearing small town and its people.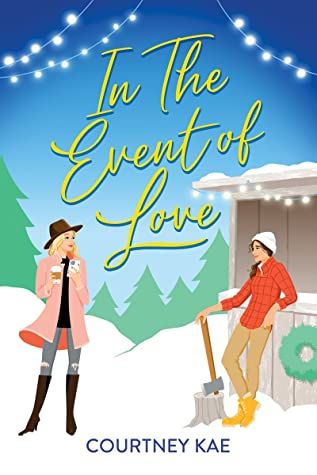 In the Event of Love by Courtney Kae
After having her career implode in the worst possible way, Morgan Ross decides to head back home to try to salvage as much as she can. Maybe planning an impressive event will make her bosses back in L.A. see that her image is still intact.
But coming back to the place where so much heartbreak happened to her leads to reuniting with her former best friend and crush, Rachel.
Morbidly Yours by Ivy Fairbanks
Morbidly Yours is a heart-wrenching, emotional romance story about what it means to start anew in a place so different from what you are used to. This happens to Lark who recently moved to Ireland, hoping a change of scenery is the right path to heal her heart from all the grief and sadness.
As soon as she arrives, she gets involved with the task of finding a wife for her next-door neighbor, Callum, who also happens to be a mortician.
Second Chance on Cypress Lane by Reese Ryan
Winning back the love of your life is easier said than done, right? For Dexter Roberts, it has become his life's plan to win back the girl he walked away from. Especially when he realizes she has returned home— it's the perfect opportunity!
Second Chance on Cypress Lane is the book to read if you're looking for books like Part of Your World.
---
If you want to read more small-town romance novels, you'll be able to find such a huge variety. Pair them with your favorite tropes, and I can assure you you'll find that perfect book for you.
One other trope Part of Your World has is the age gap trope. But instead of the hero being older, like you would usually see in books, Alexis, our protagonist, is the older one of the two. I could talk about all the tropes and themes this book has, but sadly, there is no time to do it. But I did want to mention at least a few key aspects of it so you can find more books similar to it.
Looking for more made-for-you romances based on your favorite past reads? Wondering what to gift a readerly loved one? Check out TBR, our personalized book recommendation service!

Source link