Prepare for a gripping ride in Season 2 of Power Book IV: Force as Tommy Egan (Joseph Sikora) bids farewell to New York and sets his sights on conquering the Chicago drug world. In this explosive second season, Tommy's determination reaches new heights as he seeks vengeance for the death of Liliana. Seizing the opportunity, Tommy strategically fuels existing rivalries, igniting a fire of betrayal as he relentlessly pursues his ambitious goals.
With pressure mounting from various fronts including the CBI, the Cartel, the Serbs, the Flynns, law enforcement, and the complexities of his personal life, Tommy finds himself at a crossroads. He must confront the sacrifices he is willing to make to finally claim the throne as a true kingpin. As anticipation builds, here's a roundup of everything we currently know about Season 2 of Power Book IV: Force.
RELATED: 'Power Book II: Ghost' Renewed for Season 4 as Michael Ealy Joins Cast
When Is 'Power Book IV: Force' Season 2 Coming Out?
Fans of Power Book IV: Force will be thrilled to know that the upcoming second season is set to premiere on September 1, 2023. With 10 gripping episodes in store, audiences can expect another heart-racing chapter in the Power universe. Season 2 will debut on Starz at 8 PM ET/PT in the U.S. and Canada. The premiere will also be available at midnight ET on the Starz app, Starz streaming, and on-demand platforms, as well as internationally on the Lionsgate+ premium streaming platform across Brazil, Spanish-speaking Latin America, the UK, and Ireland. You can now catch up on Power Book IV: Force Season 1 on Starz with the following link:
Watch on Starz
Watch the Trailer for 'Power Book IV: Force' Season 2
The official teaser for Power Book IV: Force Season 2 was released by Starz on May 22, 2023. Check it out in the player above and here's the official synopsis for the season that was released alongside the trailer:
Power Book IV: Force centers on fan-favorite character Tommy Egan, played by Joseph Sikora, after he cuts ties and puts New York in his rearview mirror for good. As Tommy leaves New York after losing Ghost, LaKeisha and the only city he's ever known, he makes a quick detour to close an old wound that's been haunting him for decades. What was supposed to be a quick stop turns into a labyrinth of family secrets and lies Tommy thought were long buried. One step leads to another and Tommy quickly finds himself in Chicago's drug game, inserting himself between the city's two biggest crews. In a city divided by race, Tommy straddles the line, ultimately becoming the lynchpin that not only unites them – but holds the POWER to watch them crumble. As the first season unfolds at breakneck speed, Tommy uses his outsider status to his advantage, breaking all the local rules and rewriting them on his quest to become the biggest drug dealer in Chicago.
Related:The Best Shows to Binge on Starz Right Now
Who's In the Cast of 'Power Book IV: Force' Season 2?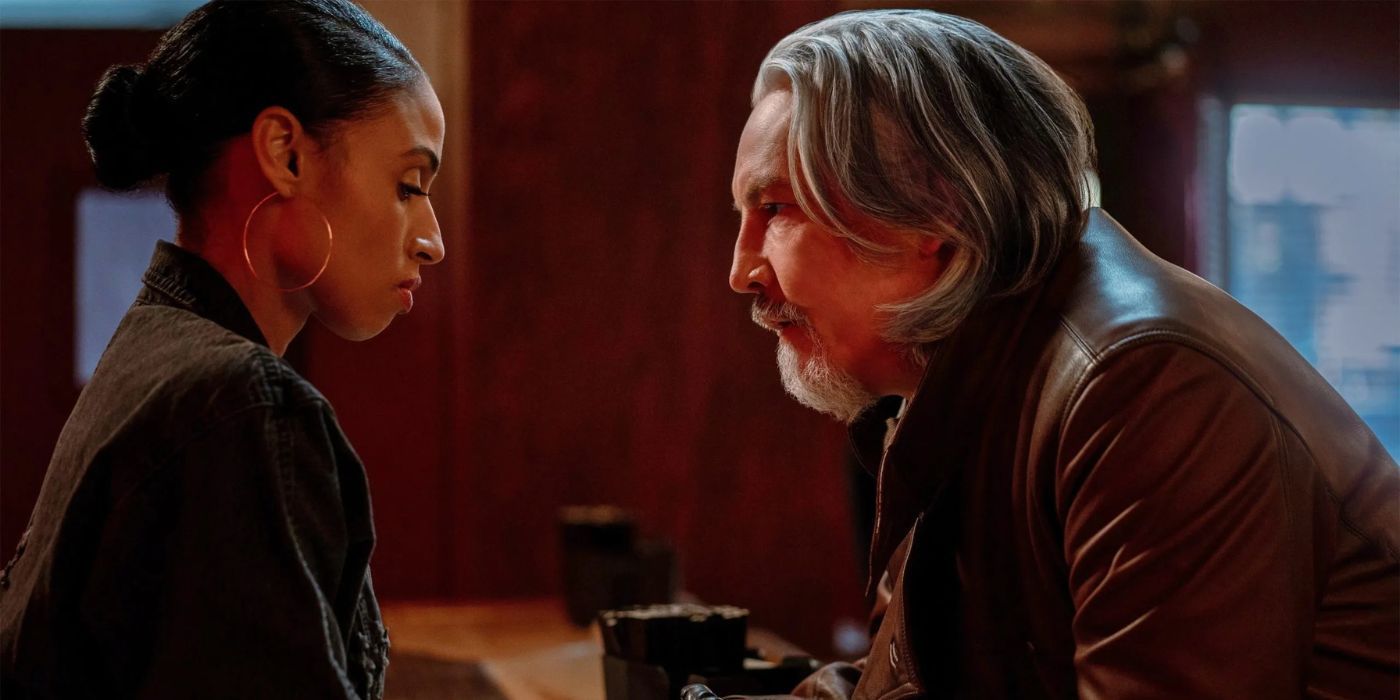 Season 2 of Power Book IV: Force brings back the dynamic Sikora in his iconic role as Tommy Egan. As Tommy ventures into the unfamiliar streets of Chicago, leaving the chaos of New York in his wake, he becomes a stranger in a strange land. Determined to forge his path and break free from anyone's control, Tommy embraces his autonomy and sets out to build his empire. With ambitions soaring high, he aims to become the most influential drug dealer the Windy City has ever encountered. Joining Sikora in the exhilarating Season 2 of Power Book IV: Force is a talented ensemble of actors who bring their characters to life in the gritty world of Chicago's criminal underbelly. Isaac Keys takes on the role of David "Diamond" Sampson, the former young leader of the city's most promising crew, which had been on the verge of dominating Chicago before Diamond's incarceration. Lili Simmons portrays Claudia "Claud" Flynn, the only daughter of Chicago's formidable kingpin, adding a layer of intrigue to the intricate power dynamics.
Shane Harper embodies Victor "Vic" Flynn, the heir apparent to the largest crime family in the city, a princely figure who balances his actions with both his heart and fists. Kris D. Lofton embraces the character of Jenard Sampson, a driven individual who traded his academic aspirations for the reins of one of Chicago's most influential crews. Anthony Fleming III shines as JP Gibbs, the owner of a blues club targeted by local gang members, managing it alongside his ailing father. Lucien Cambric embodies the fiercely loyal Darnell "D-Mac" McDowell, who fearlessly represents his crew while harboring a youthful need for care and protection. Tommy Flanagan commands the screen as Walter Flynn, the head of Chicago's Irish crime family.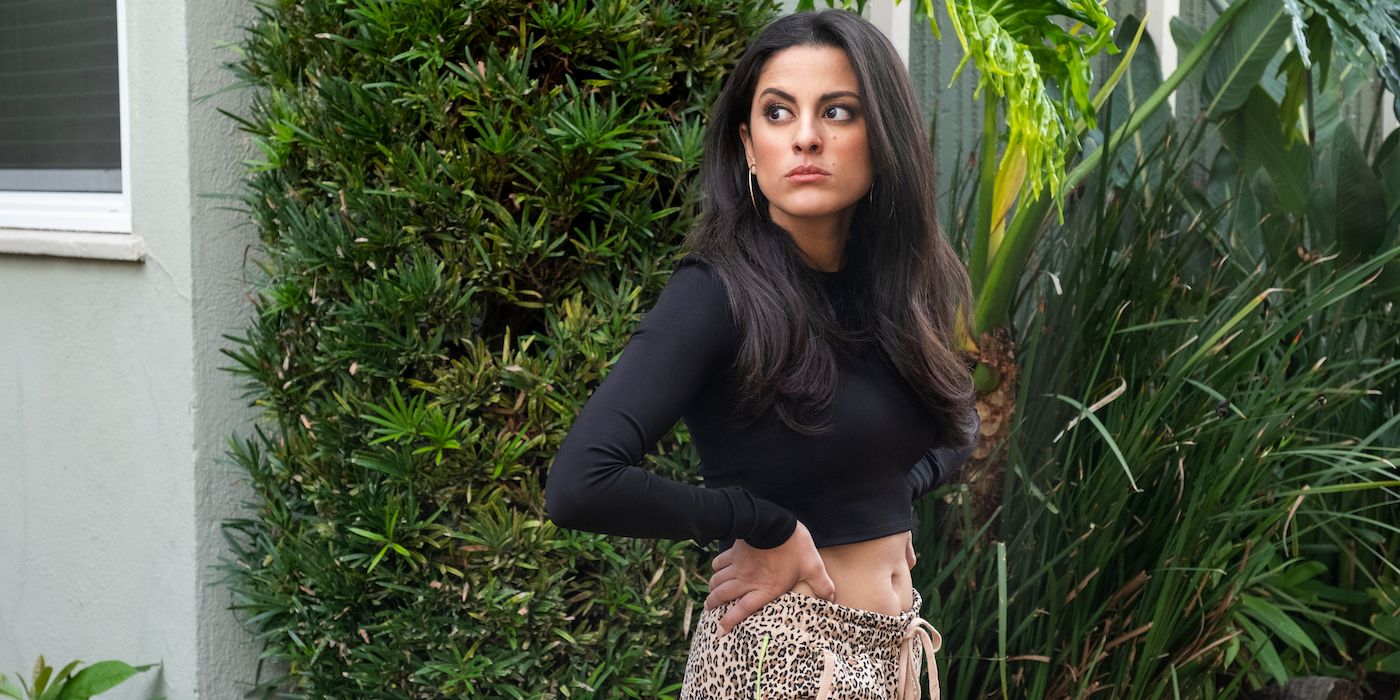 Season 2 of Power Book IV: Force not only brings back familiar faces but also introduces a fresh wave of cast members. Joining the team are Carmela Zumbado as Mireya Garcia, Manuel Eduardo Ramirez as Miguel Garcia, Miriam A. Hyman as US Attorney Stacy Marks, and Adrienne Walker as Shanti "Showstopper" Page.
Who Are the Creators of 'Power Book IV: Force'?
Power Book IV: Force Season 2 is helmed by showrunner and executive producer Gary Lennon, known for his work on Orange is the New Black and Euphoria. The Power Universe series is brought to life through the collective vision of executive producers Courtney A. Kemp, along with Curtis "50 Cent" Jackson through G-Unit Film and Television, and Mark Canton via Atmosphere Entertainment MM. Terri Kopp and Chris Selak also serve as executive producers, contributing their expertise to the production. Lionsgate Television is the production company responsible for bringing this series to Starz.
Related:50 Cent and Joseph Sikora Talk Power Season 2
What's the Plot of 'Power Book IV: Force' Season 2 About?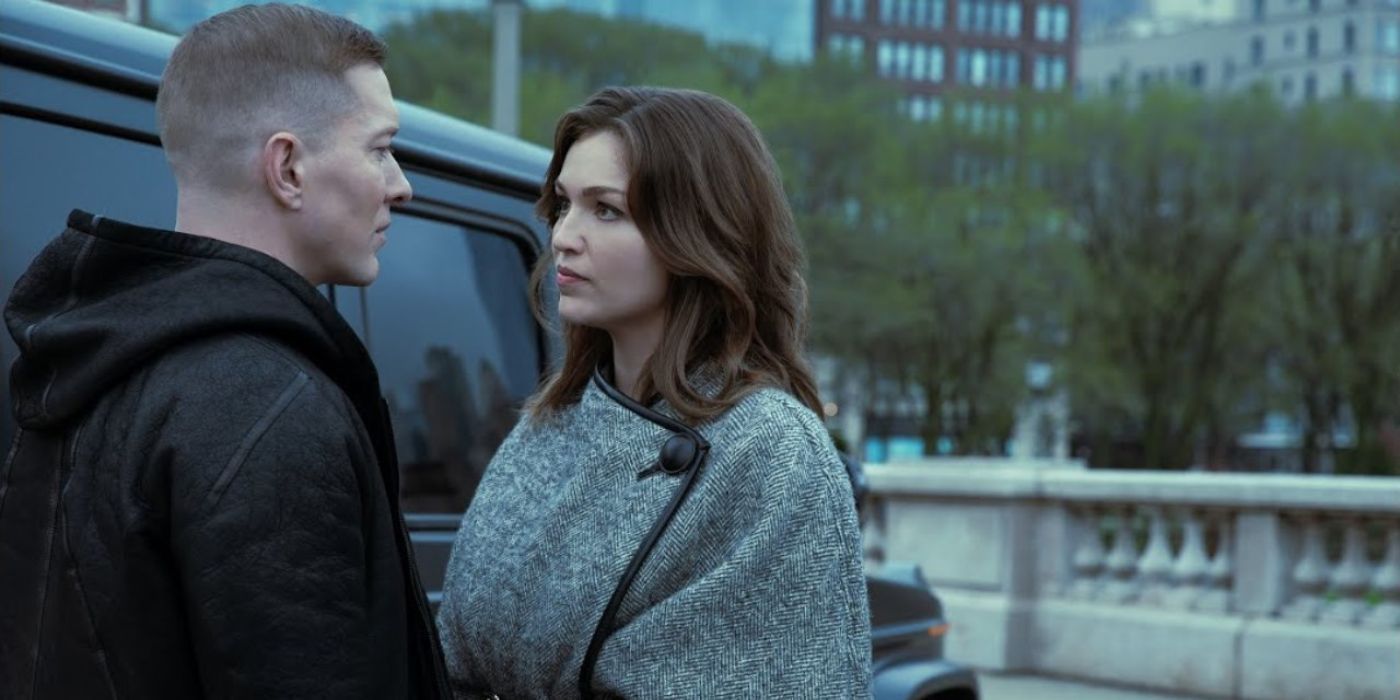 Season 2 of Power Book IV: Force follows Tommy Egan, who embarks on a mission to avenge Liliana's death and solidify his dominance in the Chicago drug world. With the Flynn organization weakened Tommy is more determined than ever to seize control. However, navigating a divided CBI and maintaining an edge over Jenard present challenges. Exploiting rivalries between the Serbs and Miguel Garcia, the city's formidable drug lord, Tommy sparks a chain of violence in his relentless pursuit of power. As he races against time to stay ahead of federal forces and a sadistic supplier with Cartel ties, Tommy faces a crucial decision: sacrifice everything to claim the throne or reconcile with his blood family.
The previous season of Power Book IV: Force showed how Tommy Egan, after severing ties and bidding farewell to New York, a city that held significant personal losses, goes on a seemingly brief detour to address a long-standing wound that has haunted him for years. However, this detour unravels a complex web of family secrets and buried lies, drawing Tommy deeper into its labyrinth. Suddenly, he finds himself immersed in Chicago's treacherous drug scene, positioning himself between the city's two prominent factions. As the fast-paced first season unfolds, Tommy strategically leverages his outsider status, defying local norms and crafting his own rules on his relentless quest to claim the title of Chicago's most influential drug dealer.