Posted in: Comics, Current News | Tagged: frank frazetta, hammerfall, opus comics
---
Last week, Bleeding Cool posted a story about Opus Comics, Frank Frazetta rights and Sedat Oezgen over lack of payments. We now have more.
---
---
Article Summary
Opus Comics under fire for not paying creators, plans UK move.

Artists like Kevin West and Carlos Cabrera voice payment issues.

Opus commits to paying creators before printing future titles.

February 2024 solicitations released, missing disputed Frazetta titles.
---
Last week, Bleeding Cool posted a story about Opus Comics and Opus Publishing, the Frank Frazetta rights and comic book creator Sedat Oezgen talking about a lack of payment, echoed by other creators working for the publisher. At Thought Bubble Comic Con last weekend, I was approached by a number of other creators suffering a similar complaint. Last week, Bleeding Cool also reported that Opus was to reorganise itself, move from the USA to the UK as a base and make paying back creators a priority. No other media source followed the story up.
Opus Comics was formed in 2022 by former Heavy Metal Magazine and IDW Publishing employees, CEO Llexi Leon, Executive Editor Denton J. Tipton (who left earlier in the year) and International Editor RG Llarena. And has been publishing fantasy and sci-fi comics, Frank Frazetta-related titles, Bill & Ted comics, and comics derived from the work of musicians, such as Cradle Of Filth, Evanescence, Exodus, Disturbed and Gene Simmons.
But the current issues with creators haven't gone away. Kevin West, artist on Hammerfall, published by Opus, posted the following: "truly wish I didn't have to post this but colorist Carlos Cabrera and I have found ourselves in a place I feel I must share because it provides a heads up to other artists, retailers, investors and, to a degree, fans out there. As you may have read, last week artist Sedat Oezgen put up a post on his page warning other creators to be wary of working for OPUS Comics. I have found myself in the position where this is something I have to corroborate; receiving payments for invoices that have been submitted to company owner Llexi Leon has become an impossible task. I don't want to bog everyone down with a mountain of details here so I'll just provide a summary to give you all a sense of what's been happening. I have found myself twisting in the wind for almost a year now waiting to be paid on invoices for HammerFall #2 submitted last December and January and almost six months on one submitted for HammerFall #3 in May, (Carlos has been waiting even longer on an invoice he submitted earlier in 2022.) The last payment I received was in March for an invoice submitted in October though at the time, the entire outstanding bill for HammerFall #2 was supposed to be paid, not just one invoice. This broken promise was one of many that have occurred over quite a long stretch of time. I have made multiple attempts to contact Llexi to get this matter settled or, at the very least, to get an explanation as to what's going on. These emails have been ignored and I've been ghosted since February. This radio silence has been repeated for months now with many artists and retailers and simply seems to be how Llexi operates right now. The posted comments by the recipients of this practice testifies to this. My personal opinion on ghosting those you're in business with; in kind terms, it's highly unprofessional, you're straight up shady in far less generous ones. Which do we have here? Who knows. I don't know the circumstances the company faces, nor does anyone else. All we have is unconfirmed rumors and the sense of foreboding that they're true."
"How does this directly affect the books? Well, this has absolutely affected the release of the last part of the HammerFall series we've been working on and many fans have been waiting for. I stopped drawing new pages for #3 back in May. As I mentioned, I've only received one payment for #2 and continuing to provide them new pages with no guarantee I'd ever be paid struck me as a losing proposition. 10 new ones are done but that's as far as it's gotten. It's my understanding OPUS has not officially canceled the book but the only way it will be finished is if they honor their long-standing debt to me and we can work out something to cover the cost for the rest of #3 ahead of time or they go find someone else to wrap it up. Someone who, if recent history repeats, runs the risk of never being paid but won't realize that until several months down the line. I mention all of this simply because I want to make it clear to fans of the series why this book has drifted off into limbo. It's not my fault, this rests solely on the shoulders of Llexi and his inability to pay me for my work."
"I want to take a moment to mention editor R.G. Llarena. R.G is a fantastic editor I've worked with on several projects and has been very supportive when it comes to trying to get the artists paid. He has been a vocal advocate and made many attempts to get these matters settled. Unfortunately, he has no control over the money and could only do so much. I just want to let him know that all of his efforts are greatly appreciated."
"As I said at the beginning of this cautionary tale, I wish I didn't have to post this and that is the absolute truth. I have worked with Llexi since the beginning on the Iron Maiden: Legacy of the Beast series and the Megadeth artbook, both published by Heavy Metal several years ago. I considered him a friend as well as a colleague and it pains me that things have gone this way. But business is business and I felt other creators had to be warned about OPUS' ongoing refusal to pay the talent or honor their word."
Colourist working on Hammerfall, Carlos Cabrera added "Well, gentlemen, when the sh-t hit the fan, some people run and some people stay. Here, with my man Kevin West we stand. In his post, you can read the intricate details of what's happening with Opus publishing right now. I hope these posts that are appearing almost weekly give some light over the problem we are living. As Kevin West and Sedat Oezgen share in the past days R.G. Llarena is trying to keep this sinking boat floating in a sh-tty storm, but a publishing house is not only one person, and I personally hope they can find the way to resolve this big mess. I have several battles won and more lost in my career, this is not my first rodeo (sadly) but I see a common denominator when a company don't have the money to cover the payments of their artists and is RADIO SILENCE, hoping that this hemorrhage of money will be cured by looking the other way. Carlito's out."
Comcis artist Thomas Tenney added " haven't heard a word from Opus in ages. I did my due diligence by asking around beforehand and no one had mentioned late or unpaid work. So I went in thinking things were fine and did the work for them. It wasn't until a professional inker friend mentioned Sedat's post last week that I knew there were others dealing with this. Then the bleedingcool article…  the last communication I had was on the date of Oct. 5th, after that it was nothing. I sent email after email expressing my concern with no response. I do see updates almost every day on Instagram with previews and covers. I don't know what that says, but books are supposed to still be released according to that."
In response to these and other concerns, Opus Comics has issued the following follow-up statement to Bleeding Cool, telling us, "Opus Comics stands behind its original statement, and sadly, these issues can't be corrected over the course of a week. Our initiative to reorganise the publishing arm is the only available option to make creators whole and keep the work in print or, in some cases, ensure that work sees the light of day eventually. Moving forward, nothing is to be printed if there's outstanding balances from Incendium against it, so we will be in contact with affected creators to address this as a new publishing strategy comes together. We are working diligently, but it won't happen overnight – we remain at the mercy of the liquidation and dissolution process for Incendium, which is handled by the courts. We have already been in touch with numerous affected parties this week, and there should be evident progress with a number of creators owed in coming weeks, which will be clear from whatever titles we release next, as they'll be paid in full or within current / agreed settlement terms."
Opus has also released its February 2024 solicits and solicitations. Notably, there are none of the ongoing Frank Frazetta licensed titles that were at issue last week, but there is a collection of Frank Frazetta's Death Dealer 2099 and of Hammerfall.

HAMMERFALL TP
OPUS COMICS LTD
JUN238885
(W) Ian Edginton (A) Kevin West, Carlos Cabrera (CA) Ryan Christensen
A vile blight spreads across the land. When a lone warrior rides deep into the forest to face the savagery and madness head-on, his quest for justice leads him to a figure from his past-the herald to a dark master who cannot be undone by mastery of arms alone. In Shops: Apr 03, 2024

FRANK FRAZETTA DEATH DEALER 2099 TP
OPUS COMICS
DEC230900
(W) Andy Belanger (A) Tatto Caballero, Andy Belanger, Oscar Carreno (CA) Chris Skinner
The legend of Frank Frazetta's Death Dealer continues… in 2099! Sword and sorcery meet cybernetics and supercomputers!! Join Andy Belanger (Black Cross, Megadeth) and Tatto Caballero (The Incal, Megadeth) as they explore the next chapter in the saga of the cursed horned helmet, bestowed upon a new warrior in a dark, unforgiving future. In Shops: Feb 21, 2024

GHOST PROGRAM #2 CVR A CARRENO
OPUS COMICS
DEC230901
(W) Homero Rios (A / CA) Oscar Carreno, Miguel Mora
In a future governed by technocracy, Cal Caley has privatized the production, training, and distribution of genetically manipulated politicians. Enzo, a design candidate, uncovers a shocking truth – an oversupply of politicians that must be terminated. "Ghost Program: Phase I" challenges the ethics of genetic manipulation and explores the consequences of an oversaturated political landscape. Join Enzo as he fights to expose the dark secrets of Cal Caley's operation and ignite a much-needed revolution in politics. In Shops: Feb 14, 2024
GHOST PROGRAM #2 CVR B TBD

NADIA NOMOBOTS #4 CVR A TUMBURUS
OPUS COMICS
DEC230906
DEC230907 – NADIA NOMOBOTS #4 CVR B DANIEL
DEC230908 – NADIA NOMOBOTS #4 CVR C MEDELLIN
DEC230909 – NADIA NOMOBOTS #4 CVR D 5 COPY INCV TUMBURUS UNBRANDED
DEC230910 – NADIA NOMOBOTS #4 CVR E 10 COPY INCV DANIEL UNBRANDED
(W) Diego Agrimbau (A / CA) Juan Manuel Tumburus
In Sileo City, emotions are literally sold in the streets. Humankind toils for the  coldly sentient robot community, called "Nomobots", producing Emopills designed to satisfy the automata's craving for sensations. Jimmy, a Nomobot, rescues Nadia, a female human, from an Emopill factory.  Soon Jimmy finds out that humans are much more than the total sums of their emotions. An intriguing cyberpunk tale of social complexities, moral dilemmas, and plot twists! In Shops: Feb 07, 2024
---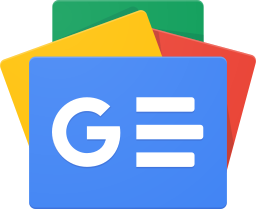 Stay up-to-date and support the site by following Bleeding Cool on Google News today!