The good news: Law & Order Season 23 is on its way!

Now that the writers; and actors' strikes have been settled, the long-running procedural is all set for a shortened spring season. But it'll be short a cast member since Jeffrey Donovan has parted ways with the series.

What'll happen next? We have some ideas, but first, let's refresh our memories about what happened last year.

Law & Order Season 22 revamped Cosgrove's character a bit. He displayed a softer side and more of a willingness to listen. He also experienced the effects of racism firsthand when Shaw got in trouble for standing up to some white cops who assumed he was a criminal because of his skin color.

Cosgrove and Shaw gelled better than Cosgrove and Bernard had, making Cosgrove easier to take. He also had a Stabler-like storyline in which his daughter witnessed a murder and was traumatized.

By the end of the season, it was clear that being a cop was taking a toll on Cosgrove's family life, which leaves the door open for an emotional exit storyline. He might have seen enough after the intense events of Law & Order Season 22 Episode 22.

On that occasion, Cogrove and Shaw worked a case in which a Senator was gunned down in cold blood at his daughter's wedding, and most of the hour centered around McCoy's daughter defending the shooter while her father came down hard against her client for such a heinous crime.

But that doesn't mean it wasn't a traumatic case for the cops.

Since Cosgrove's gone, he might have decided to take a leave of absence to spend time with his family following that case. That might be a natural reaction after investigating a father being murdered in front of his daughter on what should have been the happiest day of her life.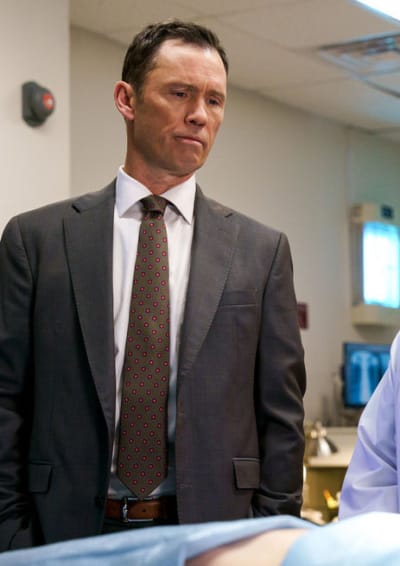 What Will Happen For Shaw Now?

Donovan's absence leaves Shaw without a partner. As far as we know, Mechad Brooks is returning, opening up interesting storylines for Shaw.

He might go solo for a while — in real life, detectives don't always travel in pairs — or might be forced to because the department hasn't found anyone to replace Cosgrove yet.

His lawsuit against the cops might also interfere; since he's known as a whistleblower who won't put loyalty to other cops over his insistence on being treated fairly, some cops may not want to work with him.

Shaw working alone would make his cases even more challenging, which could be interesting, but we would also lose something: the banter between cops.

Law & Order has long been known for this. In the 1990s, Jerry Orbach's Lennie Briscoe cracked snarky one-liners at the crime scene — a role that Cosgrove often took over.
Cop: She saw someone run west.
Cosgrove: Well, unless he was a fish, he didn't run east.

Since Cosgrove's gone, someone else will have to take over the one-liners; it won't be as fun if Shaw has no one to bounce off of in the opening scenes (or any other scenes).

Law & Order will survive no matter what they decide to do. The original series is much more Dragnet-like than most of the rest of the franchise; it's only recently that the cops and lawyers began having personal stories.

What About a Different Type of Partner?

Since the 2021 reboot, Cosgrove has been with two Black partners, both of whom strongly disagreed with his ideas about race and racism.

That changed somewhat after Shaw got in trouble because of some racist cops, but he still was used to provide the voice of a white conservative cop more often than not.

While social issues such as racism in policing are essential to address, it didn't always seem natural. Sometimes, Cosgrove and his partner got into it for the hell of it.

We'd love for Shaw to have a different type of partner. A woman of color might provide an interesting alternate perspective to Shawn's as a Black man, and the Law & Order franchise has been criticized in the past for not having enough LGBTQ+ representation.

This would be the perfect time to correct that. Many fans are still bitter that Kat was written out of Law & Order: SVU Season 23; we'd love for her to join the original series instead!

Will There Be Pressure From the DA's Office?

One of the best sources of drama is when the DA's office and police seem to be working at cross purposes.

If the police side remains short-staffed, there'll be more pressure on Shaw to close cases, both from Lieutenant Dixon and the DA's office.

Friction between Shaw and Price might increase the tension level. We'd be down for that!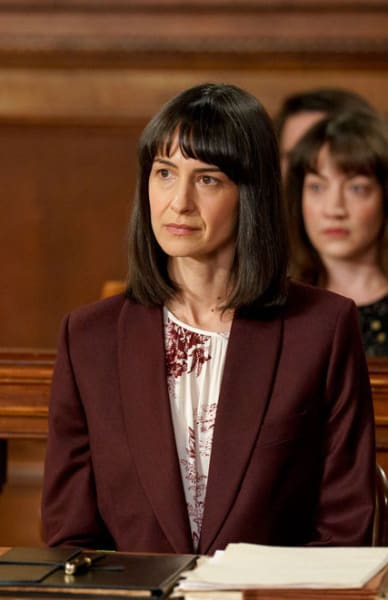 We Want More of McCoy vs. McCoy!

When we left off, McCoy and his daughter were upset with each other, and the issues seemed to run deeper than the case they found themselves on opposite sides of.

We don't expect McCoy's daughter to become a regular, but it would be great for her to occasionally be a thorn in her father's side. We hope she'll be back on a recurring basis during the new season!

How About Some Crossovers?

While all three Law & Order series stand well on their own, it's always fun when the cops get together to work on a big case.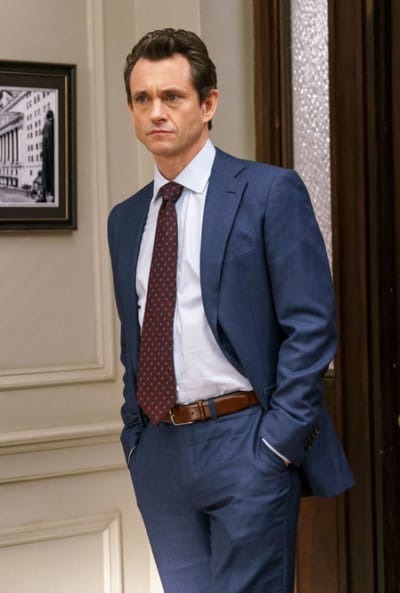 With a severely truncated season, we might not get the opportunity this time, but a three-hour crossover is near the top of our wish list anyway.

If nothing else, maybe some of the cops from other Law & Order series can make brief visits to consult on a case.

Your turn, Law & Order fanatics. Hit the big, blue SHOW COMMENTS button and tell us what you hope happens when the series returns.

Law & Order Season 23 will air on NBC this spring. In the meantime, you can watch Law & Order online whenever you'd like.
Jack Ori is a senior staff writer for TV Fanatic. His debut young adult novel, Reinventing Hannah, is available on Amazon. Follow him on X.