The Big Picture
HBO's programming slate is sparse and lacks the robust schedule it once had, which is a departure from the past when successful shows like The Sopranos were replaced by new hits.
The impact of the WGA and SAG-AFTRA strikes, as well as cost-cutting measures, have resulted in few new shows being developed, leaving HBO lacking in new and fresh programming options.
HBO's reputation has been tarnished by corporate decisions, including putting shows on Netflix and allegations of fake social media accounts, which have diluted the exclusivity and maturity that the network was known for.
HBO has often been the home for some of the buzziest TV shows in the world. It's also often been home to doubts about its long-term viability once a major program comes to a close. After The Sopranos ended, for instance, discussion ran rampant that HBO was done for now. Viewers would give up the premium cable channel with no more Tony Soprano exploits to watch. Similarly, the end of Game of Thrones inspired a new round of speculation about the viability of HBO. When one big HBO show ends, a new True Blood, True Detective, Succession, or other program tends to emerge to take over as the de facto ruler of HBO programming. That track record should make current concerns about HBO's problems easily dismissible… emphasis on should.
Instead, HBO is ending 2023 in an oddly uncertain place. Succession and Barry came to acclaimed ends this year, which should be the latest in a long string of HBO hits passing the baton of success to newer successes on the network. However, things look a little different for the company's output now compared to the past when other major shows ended. HBO has a sparse slate of upcoming programming, while lots of terrible corporate shenanigans have potentially damaged the network's reputation. HBO used to dominate the TV landscape, but they may not be able to reclaim that same level of control anytime soon.
What's Different About HBO's Current Programming Woes?
When it comes to HBO's problems, let's start with programming. It's always devastating to the network when popular HBO shows that have become pop culture phenomenons end. However, in the past, HBO has had a more robust schedule to help take the sting off a major program concluding The absence of The Sopranos was somewhat mitigated by Big Love and Curb Your Enthusiasm being on the network's slate of programming, while True Blood would arrive just one year later. By the time 2019 rolled around, HBO was firing on all cylinders and didn't crack a sweat at Game of Thrones ending. Not only were spin-offs of this fantasy program on the horizon, but projects like Barry, Succession, and especially that year's new show Euphoria were taking off like rockets. All was good at HBO.
2024 is poised to be a very different programming year for HBO for a multitude of reasons, including the impact of the dual WGA and SAG-AFTRA strikes on the entertainment industry. Major studios like HBO parent company WarnerDiscovery refusing to pay their artists fairly have put countless TV shows on ice and postponed into the future. While 2024 will deliver new seasons of House of the Dragon, Curb Your Enthusiasm, and True Detective, shockingly few new shows are on the way. This can be partially chalked up to the impact of the strikes, but it also appears to be a byproduct of WarnerDiscovery head David Zaslav's mandate for all corners of this media empire (including HBO) to bring things in cheaper. Costs are being cut everywhere to drastic degrees, hence why HBO's sister company Warner Bros. has been shelving movies for tax write-off boosts.
Because of these restrictive financial approaches, it's no wonder that HBO under Zaslav and company has been more famous for the shows it's refused or cancelled than the ones it's taken chances on. Only weeks into WarnerDiscovery merging, the long-in-development J.J. Abrams HBO program Demimonde was canned due to concerns over its budget, while Westworld was abruptly canceled at the end of 2022. Despite signing a fire-look deal with HBO and HBO in 2021 (before the WarnerDiscovery merger), HBO passed on a new show from The Sopranos creator David Chase at the start of 2023. Winning Time: The Rise of the Lakers Dynasty got the boot after just two seasons and inspired an infamously abrupt final scene in its series finale that tried to offer a "happy ending" to viewers. These choices deprived HBO of new or freshly returning programs to utilize in the near future. Compounding these choices is the allegation that HBO is no longer taking pitches on miniseries productions, further depriving the network of new programming.
To make matters worse, the HBO programs that have aired on the network in the last year have not always been up to the standards of excellence that HBO prides itself on. The Time Traveler's Wife was critically reviled in 2022, while The Idol's one-season run in 2023 was a total boondoggle. Even the 2023 miniseries White House Plumbers, which didn't get terrible reviews, was largely dismissed as disposable, a sharp contrast to the reception of past HBO limited-run shows like Mare of Easttown and Watchmen that became must-watch programs. While the 2023 hit The Last of Us was just the kind of beloved widely-viewed hit that epitomized the ideal vision of the HBO brand, it's been the exception and not the norm among recent HBO programs. In terms of both shows currently on the air and getting new programs ready to launch, HBO has been severely lacking.
HBO Corporate Shenanigans Have Hurt the Network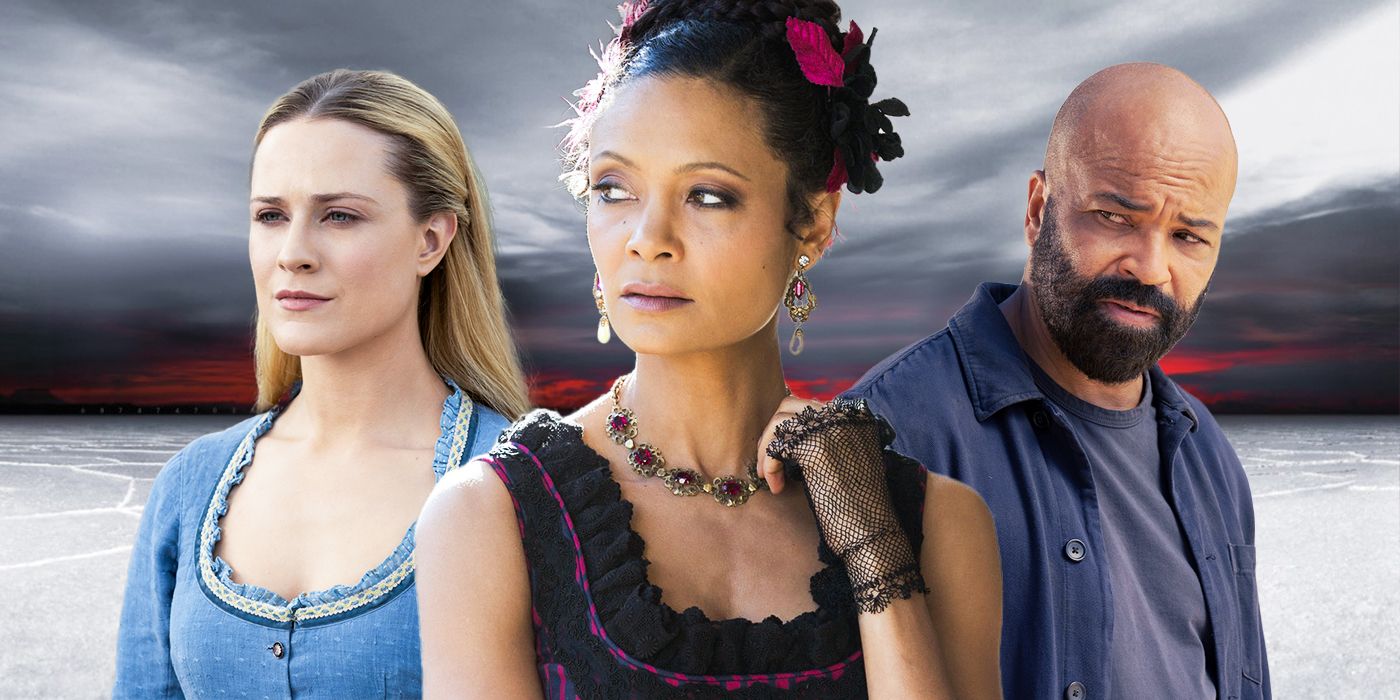 In the past, when people talked about HBO, it was to discuss that new episode of The Sopranos, Boardwalk Empire, Insecure, or other must-watch programs you could only watch on this network. In 2023, discussions about HBO were bound to ignore the network's output entirely in favor of discussions over juicy corporate drama. For starters, HBO began putting some of its shows on Netflix this year, a decision that gave Zaslav and other executives a quick influx of cash. However, this maneuver diluted the specialness of HBO as a name. What used to be an exclusive moniker home to shows you couldn't see anywhere else was now supplying prestige programming to a rival streamer that turned into another piece of "content."
Then there was the behavior of HBO and WarnerDiscovery higher-ups that proved downright antithetical to the "mature" persona HBO had cultivated for decades. Zaslav's decision about the structure of the Max streaming service was widely criticized for the way it minimized the presence of HBO and didn't give the network and its brand the respect they deserved. Even more pressing was the reveal in November 2023 that HBO head Casey Bloys had ordered employees to create fake accounts on social media to combat critics of HBO programming. Apparently, this was an area of important focus for the leader of one of the biggest networks on the planet. The day after this report emerged, Bloys apologized for his behavior, but it was still a bizarre incident that associated the HBO name with juvenile actions.
These developments have helped to usher in a strange new era for HBO fraught with distracting corporate behavior and a distressingly small development slate. If there's any consolation to working-class souls tied up at HBO, though, it's that this network has navigated similar turmoil behavior. The disastrous AOL/TimeWarner merger unquestionably impacted HBO, but it also didn't permanently tank the network. Meanwhile, HBO's made it through weird dark periods of programming before, such as in the mid-2010s when Westworld was constantly getting revamped and new dramas like Vinyl failed to take off. It's not like HBO hasn't experienced dark times before, nor has it been unprecedented for the network to soar out of those bleak eras with incredible success.
Can HBO Get Out of Its Current Rut?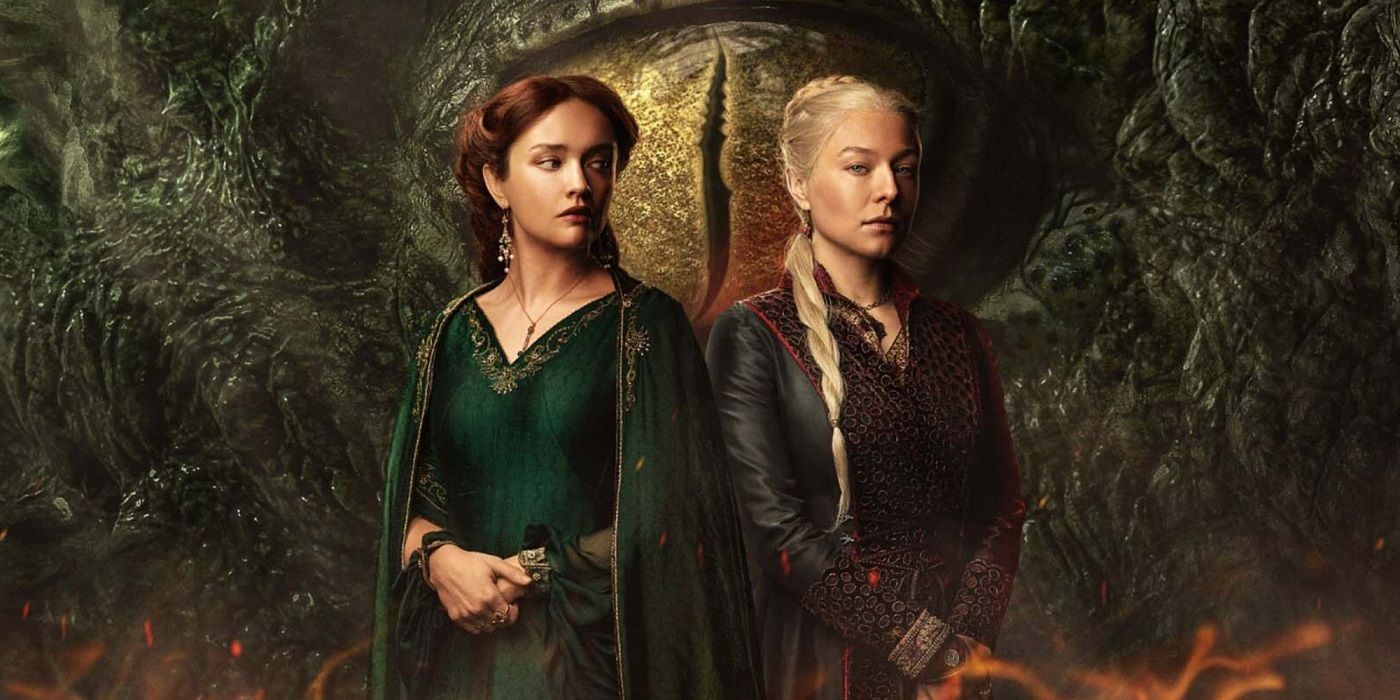 Still, even considering how HBO's often overcome seemingly insurmountable odds in the past, its modern-day problems are especially pressing. For one thing, the corporate problems with HBO's parent company are undoubtedly making it difficult to secure new and returning talent to make high-profile shows for the network. For another, TV is clearly entering a crunch era where budgets will be tighter, programming slates will be smaller, and competition will be more cutthroat. There isn't about to be a rising tide of prestige TV that will lift HBO up past its problems. On the contrary, this network, with its sparse 2024 slate and navigating the lingering aftereffects of the two strikes, is bound to encounter further issues soon.
If there's any good advice one can impart to HBO, it's to take chances on unexpected shows and don't rely on algorithms to carry the day. That's going to be hard for the network to engage with now that it's owned by an entity that made its name on reality programming that was all about people giving what they already like. However, the way HBO has overcome the sudden absence of hit shows in the past was by delivering something totally new. Succession was the successor to Game of Thrones as the watercooler HBO program despite not being a fantasy production and having zero dragons in sight. Similarly, Game of Thrones was a different beast entirely than The Sopranos, but that George R.R. Martin adaptation flourished with viewers despite being set far beyond the confines of New Jersey. You can't just repackage the past and expect it to be as big as the original. Audiences want the new and daring, especially when it comes to a network with as prestigious of a profile as HBO.
Leaning on good quality programming that feels unlike anything else you can see on television should be enough to get HBO out of its current doldrums… emphasis on should. The Zaslav era of WarnerDiscovery has been a nightmare scenario fraught with uncertainty. Who knows if even producing the next Sopranos, Barry, or Game of Thrones would be enough to cut through all the corporate turmoil? Still, HBO's bread and butter has always been acclaimed programming like The Wire, and focusing on seeking out that kind of material (rather than creating tweets defending the network's productions) could lead to HBO dominating the TV landscape again. Remember, it's not TV, it's HBO; it's time to deliver some shows again that remind people of that truth.
HBO's current available library is available to stream on Max in the U.S.
Watch on Max
Source link