Posted in: Comics, Comics Publishers, Current News, Rebellion / 2000AD | Tagged: 2000ad, february 2024, Full Tilt Boogie, judge dredd, Solicits
---
Rebellion's February 2024 solicits and solicitations, see new 2000AD including the return of Full Tilt Boogie and Indigo Prime.
---
---
Article Summary
New 2000AD releases in February 2024 feature the return of Full Tilt Boogie and Indigo Prime.

Judge Dredd embarks on a social experiment in "A Better World" plus a Diamond exclusive of Nemesis The Warlock.

Monster Fun gets a Manic Movies special, and Judge Dredd Megazine #465 delivers diverse Dreddworld stories.

Best of 2000 AD Volume 5 and Strontium Dog's third volume highlight Rebellion's rich graphic novel offerings.
---
Rebellion's February 2024 solicits and solicitations, see new 2000AD by Alex De Campi, T.C. Eglington, Cavan Scott, Kek-W, Rob Williams, Arthur Wyatt, Eduardo Ocana, Luke Horsman, Lee Carter, Henry Flint, including the return of Full Tilt Boogie and Indigo Prime, as Judge Dredd hosts a social experiment in A Better World. You can feel the satire from over here, can't you? And a Diamond exclusive hardback of the Nemesis The Warlock by Pat Mills and Kevin O'Neill.
2000 AD PROG PACK (FEBRUARY 2024 SHIPPING) (MR)
REBELLION / 2000AD
DEC231682
(W) Alex De Campi, T.C. Eglington, Cavan Scott, Kek-W, Rob Williams, Arthur Wyatt (A) Eduardo Ocana, Luke Horsman, Lee Carter, Henry Flint (A / CA) Simon Davis
Incredible SF action from the Eisner-nominated UK anthology! A couple of new series start-the second series of deep-space adventure Full Tilt Boogie commences, courtesy of Alex De Campi and Eduardo Ocana, and there's more interdimensional weirdness in Indigo Prime: Black Monday by Kek-W and Lee Carter. Plus a social experiment divides Mega-City One in Judge Dredd: "A Better World" by Rob Williams, Arthur Wyatt and Henry Flint; there's horror on a 1970s film set in Thistlebone: The Dule Tree by TC Eglington and Simon Davis; and the final series of Enemy Earth wraps up, courtesy of Cavan Scott and Luke Horsman!
In Shops: Apr 03, 2024

JUDGE DREDD MEGAZINE #465
REBELLION / 2000AD
DEC231683
(W) Liam Johnson, Mike Carroll, David Baillie, Alex Kot (A) Anthony Williams, Steve Yeowell, Smudge, Steven Austin (CA) Stewart K Moore
More action and adventure in the future-shocked world of Judge Dredd! Dredd is trapped on an oil rig with a hungry monstrosity in "Ravenous"; the heavy-weapons team deal with mutie cultists in "Harrower Squad"; there's another complete Tale From the Black Museum; and Devlin Waugh is back and dealing with a serial killer in "Toxic Avenger." Plus interviews, features, and much more!
In Shops: Mar 27, 2024
SRP: 0

MONSTER FUN MONSTROUS MANIC MOVIES SPECIAL 2024
REBELLION / 2000AD
DEC231685
(W) Alec Worley, John Lucas, Stacey Whittle, Ramzee, Ned Hartley (A) Brett Parson, Abigail Bulmer, Chris Garbutt, Rebecca Morse, Henry Flint, Claude Tc, Dan Boultwood, Steve Roberts (A / CA) Matt Baxter
Frights, Camera, action! Welcome to an issue full of celluloid scares in our film-tastic Manic Movies issue! Nan's past on the silver screen comes back to haunt her in Kid Kong; Drudge makes a superhero movie with the "help" of the Mildew Manor household in Frankencritter; a leading shark needs good teeth in Gums; a scary movie comes to life in Martha's Monster Make-Up; Rex faces off against demon foxes in the third episode of Rex Power; while, with Agent Daffodil hot on her heels, Peaches finds the "Vampire Cats of Budapest" in Peaches' Creatures.
In Shops: Mar 13, 2024

NEMESIS THE WARLOCK DEFINITIVE ED HC VOL 01 DIAMOND EXC
REBELLION / 2000AD
DEC231686
(W) Pat Mills (A / CA) Kevin O'Neill
The Diamond exclusive hardback of the crown-jewel epic from the pages of 2000 AD. At long last Nemesis the Warlock is back in print and better than ever in a brand-new series of Definitive editions. Written by Pat Mills (Marshal Law) and drawn by Kevin O'Neill (League of Extraordinary Gentlemen), this definitive series is a comprehensive collection of the complete storyline in order, and features development sketches showing the evolution of Nemesis and the Blitzspear. Termight is the ruling planet of a cruel galactic empire, an empire led by the diabolically evil Torquemada, a twisted human despot intent on purging all alien life from the galaxy and punishing the deviants. His motto: Be pure! Be vigilant! Behave! But there is rebellion and resistance to his rule in the form of a devilish-looking alien warlock called Nemesis, who represents everything that Torquemada hates and fears. Together Nemesis and Torquemada are locked in a duel which will affect the fate of humanity and each of them on a personal level as their conflict spans time and space! In Shops: Jan 10, 2024

BATTLE ACTION SPECIAL HC VOL 02
REBELLION / 2000AD
DEC231687
(W) Garth Ennis, John Wagner, Rob Williams, Dan Abnett, Torunn Gronbekk (A) Dan Cornwell, Chris Burnham, Phil Winslade, Henry Flint, John Higgins, P. J. Holden, Staz Johnson, Mike Dorey, Patrick Goddard (A / CA) Keith Burns
Garth Ennis (Preacher, The Boys) returns to Battle Action and brings an all-star roster of writers and artists to help him resurrect characters from the classic UK comics Battle and Action. From air ace Johnny Red to the daring Nina Petrova, and from lethal British agent Dredger to the louche Major Eazy. In total this collection includes 12 action-packed stories from some of the most popular writers in modern comics; John Wagner (Judge Dredd), Torunn Gr nbekk (Thor, Star Wars), Rob Williams (Suicide Squad), and Dan Abnett (Guardians of the Galaxy), and features art by some of the most in-demand comic artists including Chris Burnham (Batman) and John Higgins (Watchmen). This collection brings you blazing Battle Action on every page!
In Shops: Feb 28, 2024
SRP: 0

BEST OF 2000 AD TP VOL 05 (OF 6) (MR)
REBELLION / 2000AD
DEC231688
(W) Rob Williams, Peter Milligan, Al Ewing, John Wagner, Alan Grant, John Smith, Gordon Rennie, Jamie Delano, Alan Davis (A) Chris Weston, Tony Wright, Henry Flint, Cam Kennedy, Sean Phillips, Frank Quitely, Alan Davis, Mark Farmer (CA) Annie Wu
Best of 2000 AD is a landmark series from the cult comic, bursting with our greatest stories for a new generation of readers. In this volume: Judge Dredd raises not only the law when Mega City One's super-rich consider themselves above it all in Elevator Pitch; crash-land on a Death Planet as Al Ewing and Henry Flint introduce the monstrous, weaponized (but dead polite) Zombo; go Swimming in Blood with occult detective Devlin Waugh as he investigates a vampire outbreak in an underwater prison by John Smith and Sean Phillips; ride out into the Godless wasteland of the Cursed Earth and witness Gordon Rennie and Frank Quitely preach faith through firepower in Missionary Man. Boasting brand new covers from an all-star line-up of artists including Annie Wu and with designer Tom Muller, Best of 2000 AD is the essential gateway into the Galaxy's Greatest Comic.
In Shops: Feb 14, 2024
SRP: 0

STRONTIUM DOG SEARCH AND DESTROY HC VOL 03 (MR)
REBELLION / 2000AD
DEC231693
(W) John Wagner, Alan Grant (A / CA) Carlos Ezquerra
In 2150 a catastrophic war led to 70% of Britain's population being wiped out. Strontium 90 fallout led to an increase of children being born with strange mutations. Hated by average humans, the mutants faced terrible oppression when politician, Nelson Kreelman, introduced a series of anti-mutant laws enforced by a brutal police force. In 2167 the mutants decided to fight back. Among their ranks was a young boy with named Johnny Alpha with white blank eyes and a mutant power that grants him a series of powers, including the ability to see through many surfaces. Co-written by Alan Grant and John Wagner and featuring the artwork of Carlos Ezquerra, this collection features the explosive origin of Johnny Alpha in "Portrait of a Mutant," a tale widely considered to be the greatest Strontium Dog story of all.
In Shops: Mar 13, 2024
SRP: 0

JUDGE DREDD COMP CASE FILES TP VOL 20 (S&S ED)
REBELLION / 2000AD
DEC231684
(W) Mark Millar, Grant Morrison, John Wagner, John Smith, Alan McKenzie, Gordon Rennie (A) Carlos Ezquerra, Clint Langley, Peter Doherty, Greg Staples, Mick McMahon, John Higgins, Mick Austin (A / CA) Ron Smith
Mega-City One: a future metropolis plagued by every crime imaginable. Keeping order are the Judges, a stern police force acting as judges, juries, and executioners. Toughest of all is Judge Dredd. He is the law! Volume 20 in this best-selling series sees Dredd travel to the North African city of Luxor, where he has to battle a flesh-hungry mummy! The past catches up with Dredd when an undead abomination from the ashes of East Meg One travels to the Big Meg with vengeance on its mind. Mean Machine is back! Plus the return of the first-ever published Judge Dredd artist, Mick McMahon!
In Shops: Feb 07, 2024
SRP: 0
---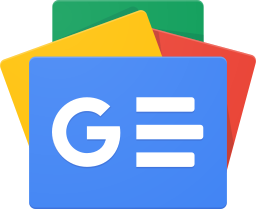 Stay up-to-date and support the site by following Bleeding Cool on Google News today!