The Big Picture
The Golden Bachelor's diverse and inclusive casting, including 72-year-old Gerry Turner as the bachelor, paid off with phenomenal ratings and breathed new life into the franchise.
The senior ladies selected for the show, aged 60 and up, were incredibly entertaining and relatable, with full and inclusive lives that captivated viewers.
The success of The Golden Bachelor suggests that there are several ladies, such as Sandra, Susan, Leslie, Faith, and Ellen, who would make excellent options for the next Golden Bachelorette, bringing even more beautiful and interesting personalities to the franchise.
The Golden Bachelor delivered phenomenal ratings and was a refreshing change for the 27-year-old franchise that has become the go-to for reality romance. Listening to viewer feedback and leading with diversity and inclusion is not new to the franchise, but taking a chance at casting 72-year-old Gerry Turner was a calculated risk for the network that paid off in great ratings and breathed new life into the franchise. If social media engagement is an indicator, this season will undoubtedly be listed as a favorite in 'Bachelor Nation' history. Yes, Gerry, a handsome blonde-haired blue-eyed widower, was the perfect selection for the bachelor, but the season wouldn't have scored so well with fans if the ladies selected, aged 60 and up, weren't equally amazing.
Critics were skeptical about the ladies before the premiere episode, wondering if audiences would relate to the ladies and if there would be enough drama to keep viewers tuning in every week. Surprisingly, the cast of senior ladies were more entertaining than in prior seasons as their lives were much more full and inclusive. Many of the women were widows like Gerry and hadn't allowed themselves to fall in love since their husbands passed away. Others had gone through painful divorces that left them focused on their children and grandchildren and ignoring their need for a romantic relationship. Instead of audiences being bored and uninterested in the ladies, viewers rooted for these strong, beautiful women who were full of life to have a second chance at experiencing a loving relationship. The twenty-two women cast for 'The Golden Bachelor' reminded viewers that life doesn't stop at 35, or even 40. It doesn't slow down once your children have grown and no longer need you to care for them on a regular basis, and it doesn't come to a halt if you lose the love of your life. From pickleball to tennis to straddling motorcycles and riding horses these women's lives were still full and entertaining.
Assuming The Golden Bachelor's success has guaranteed a Golden Bachelorette response, there are several ladies that would make great options for leading lady.
5
Sandra, 75 (Retired Nurse – Doraville, GA)
Sandra was a fan favorite from the moment she introduced herself to Gerry upon arriving at the mansion. An avid football fan, Sandra doesn't take herself too seriously and likes to have fun. Viewers were shocked when she admitted missing her daughter's wedding in order to attend the group pickleball challenge in an attempt to win a date with Gerry. If anyone doubted Sandra's intent on finding true love, that sacrifice made it clear she was committed to the process. A clip shown during the 'Women Tell All' reunion showed Sandra farting on camera during a confessional without losing her composure. If nothing else, this Georgia peach is guaranteed to deliver laughs and a good time. Sandra also shared that The Golden Bachelor wasn't her first stint on television as she'd been a contestant on Wheel of Fortune years ago. A girl that loves the cameras and is willing to sacrifice for love is certain to be a hoot if the tables were turned, and she had twenty guys to choose from.
RELATED: 'The Golden Bachelor' Ladies Prove Catfights Are for All Ages
4
Susan 66, (Wedding officiant – Aston, Pennsylvania)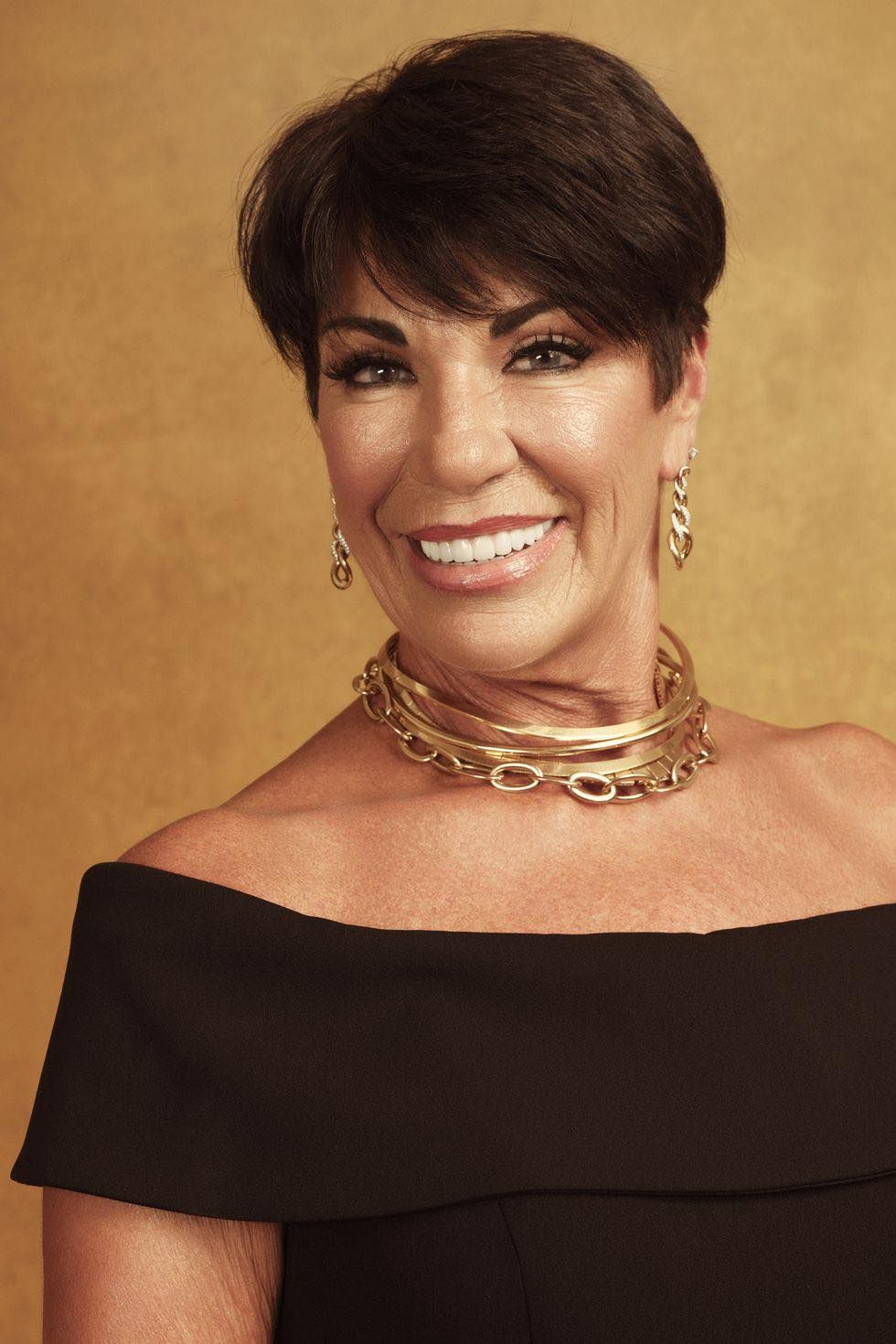 Susan is the fun-loving East Coast girl who loves to cook traditional meals for the entire family. Susan didn't have a lot of time with Gerry, but one of her most memorable scenes was her expressing her desire to cook him an old-fashioned home-cooked meal. Her rock-n-roll personality made it easy for the other ladies to look to her for laughs and a good time. A huge fan of Pink Floyd and the Rolling Stones, Susan believes age is truly just a number and has nothing to do with how she lives her life. A wedding officiant by trade, Susan's perspective on falling in love and getting married makes great conversation and guarantees her desire to have a new love story for herself. Susan named Kris Jenner as the person she'd most want to meet and, ironically, she could pass for a Kris Jenner knock-off on a good day. A woman who loves rock-n-roll, loves to cook and has made a career out of celebrating love full-time is guaranteed to give great TV.
3
Leslie, 64 (Fitness Instructor – Minneapolis, Minnesota)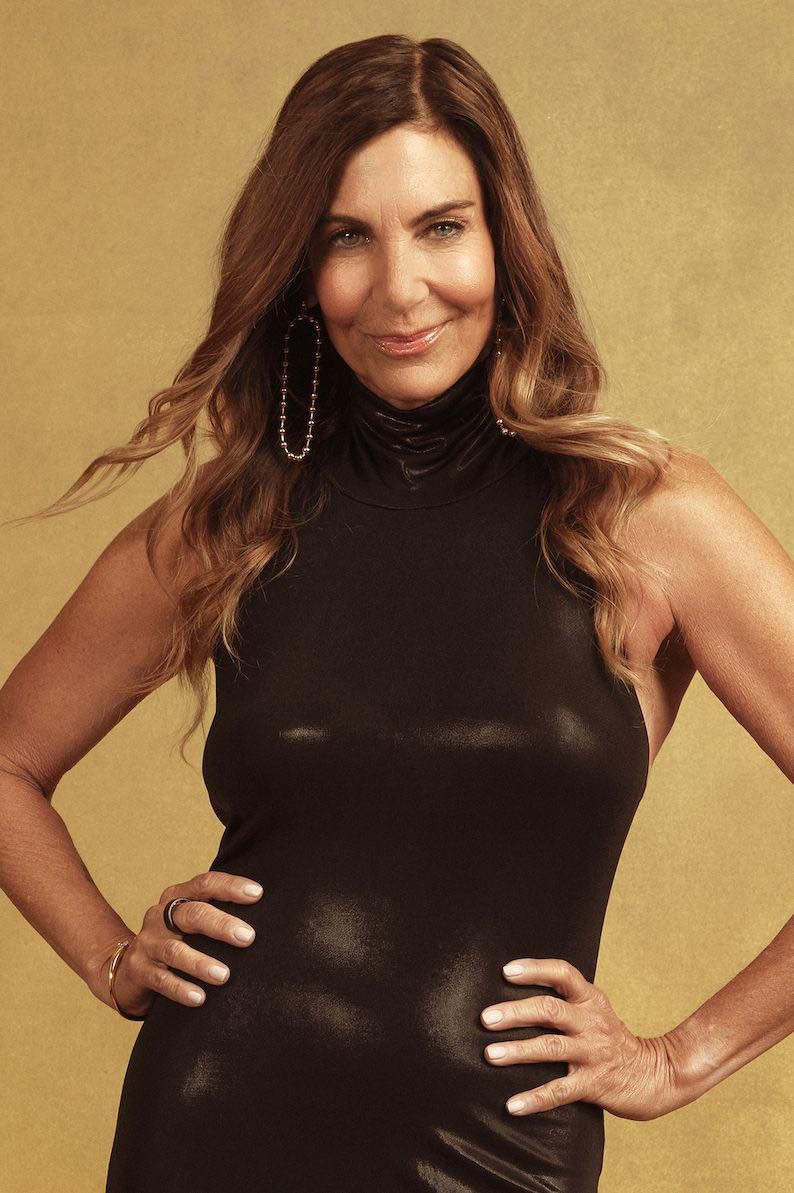 If The Golden Bachelor proved that age has nothing to do with lifestyle, and Leslie is the poster child for that message. A former professional figure skater, the gorgeous blonde is a fitness instructor with a lifestyle that would tire most twenty-somethings. Leslie and Gerry bonded over their dedication to remaining active and enjoying physical activities. Leslie is a grandmother of three and is clear about enjoying being a hands-on part of their lives. If producers are looking a golden bachelorette that exemplifies the belief that beauty defies age, then Leslie is a perfect testament to that belief. Leslie says she is looking for a running partner, so the twenty bachelors would be challenged to come with their A-game if they wanted to win the heart of this Midwestern girl.
2
Faith, 60 (High School Teacher – Benton, City, Washington)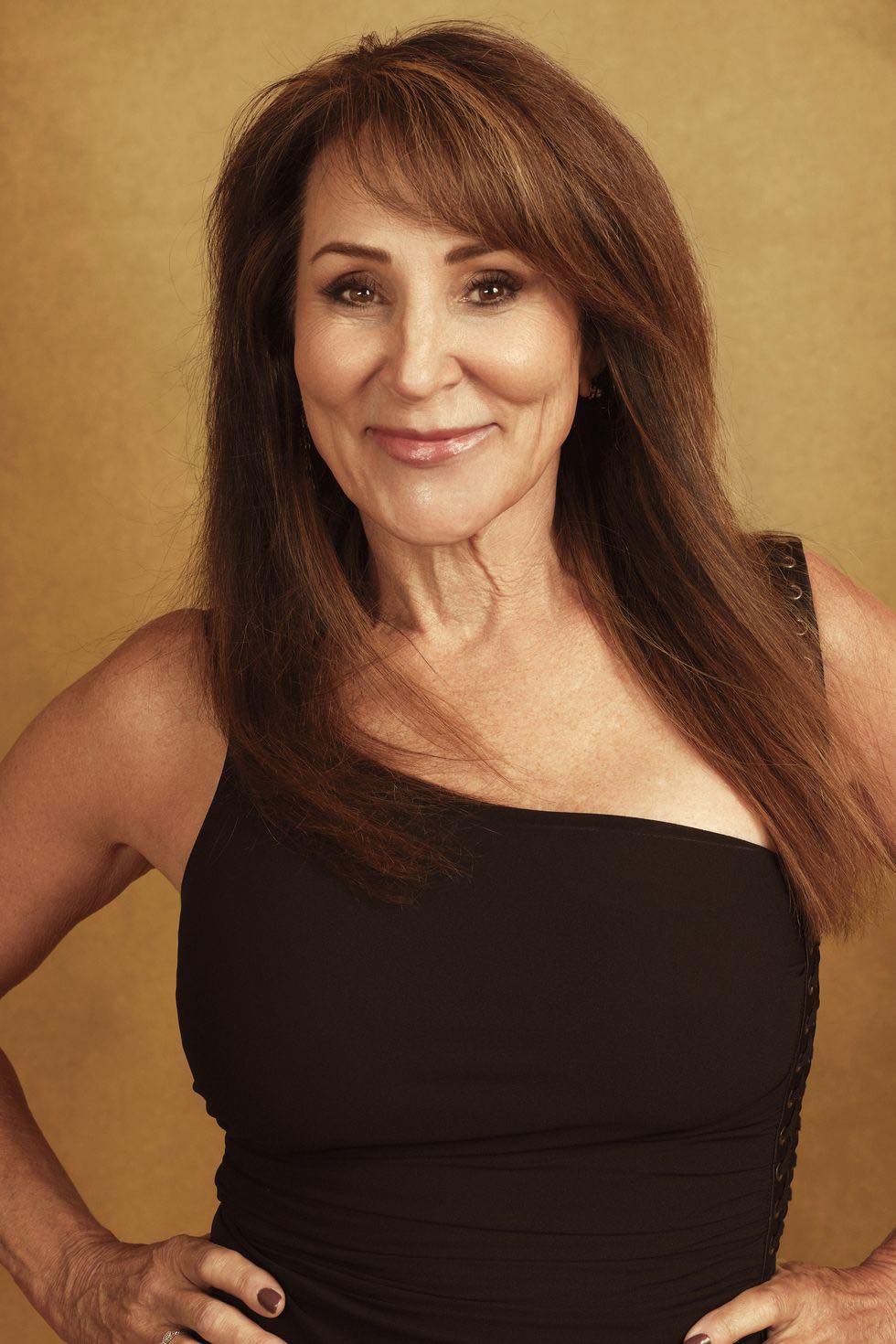 Faith made it further than 95% of the ladies on this season of The Golden Bachelor, and it was easy to see why Gerry fell for her. With the patience of a teacher combined with the free spirit of a biker, Faith checks off a lot of boxes when a man is looking for a woman who would be a great life partner. Her ability to show vulnerability during the process and acknowledge being hurt so many times in her past relationships, allowed Gerry and viewers a glimpse into the softness behind the badass exterior. Faith enjoys riding motorcycles and horses while aspiring to go diving with sharks in the ocean, but she also has an optimistic spirit that longs for partnership. Visiting Faith's beautiful home with her horses and close-knit family assured viewers that she would make a great compliment for a man looking to enjoy a peaceful second chance at love.
1
Ellen, 71 (Retired Teacher – Delray Beach, Florida)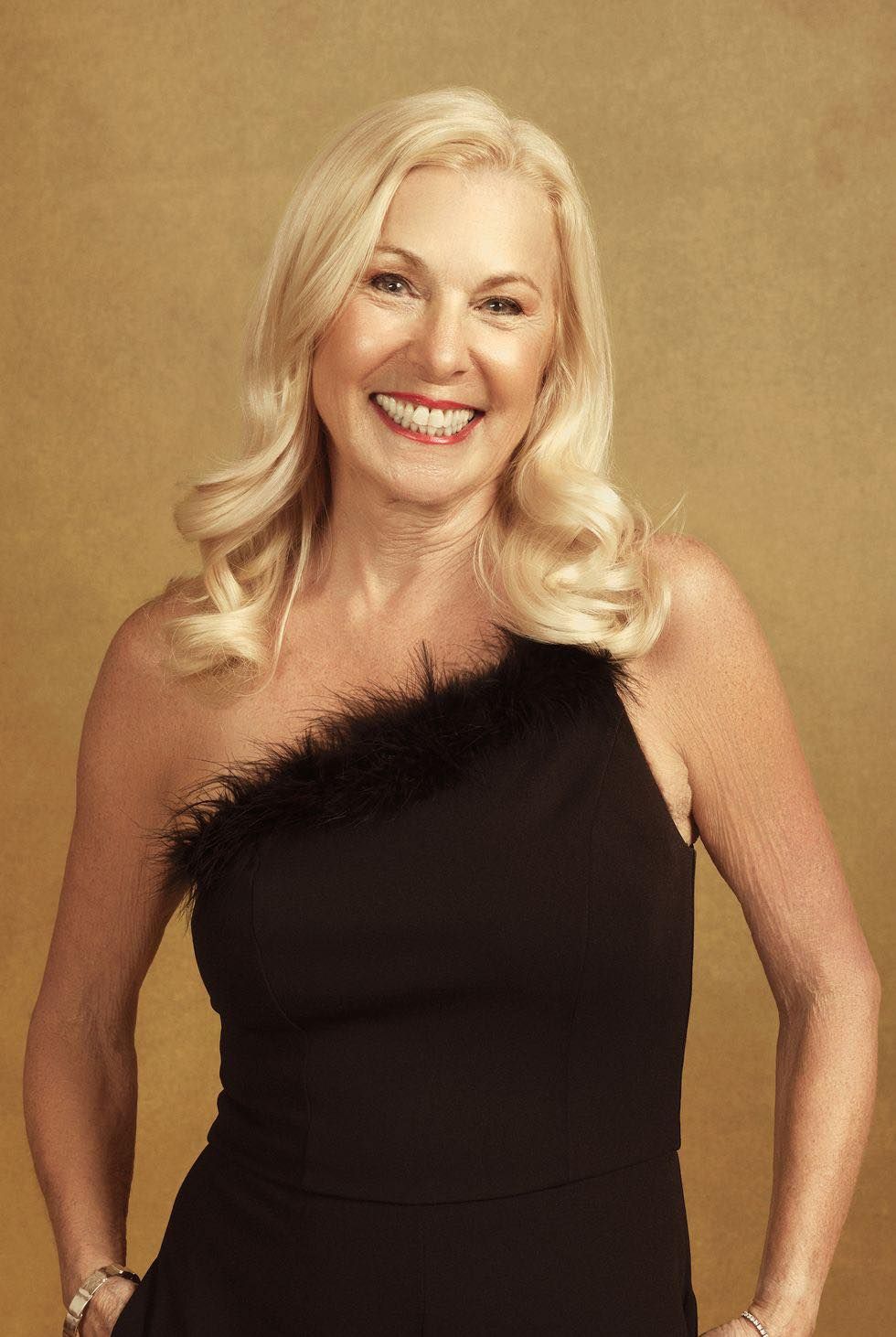 There was no bigger shocker this season than when Ellen didn't receive a rose before her hometown visits. Watching the connection between Ellen and Gerry convinced most fans that she'd make it to the final ceremony. Like Gerry, Ellen is an avid pickle and bocce ball player and even won the pickleball match during the group date, solidifying a spread in a national pickleball magazine. Ellen's personality was as sunny as her hometown of Delray Beach and her blonde curls and tiny stature made audiences and Gerry falls hard for her. Gerry was competitive but a total sweetheart to the other ladies in the house and when she tearfully admitted she was falling in love with Gerry after the group date to the county fair, most fans thought she was a shoo-in to take Gerry back home to Florida to meet her family. At 71 years young, Ellen possesses a youthful innocence that made her a fan favorite and while Gerry didn't choose her as one of his final three, it's clear Ellen would make a great leading lady and would be the definitive Golden Bachelorette.
On most seasons of The Bachelor, the audience connects with the final two women so much that they don't want the story to be over when one is sent home and the other goes off to happily ever after with the bachelor. Gerry ultimately chose Teresa. This season there are so many beautiful, interesting personalities, the producers have more options for a great season with The Golden Bachelorette. It will be interesting to see if men over 60 are as interesting as their female counterparts.
All episodes of The Bachelor, The Golden Bachelor and The Bachelorette can be streamed on Hulu.
Watch On Hulu Now
Source link