The Big Picture
Fargo creator Noah Hawley is excited about future seasons and has plenty of ideas for new stories to tell.
Executive producer Steve Stark suggests that future seasons could explore the 60s and 90s, and even jokes about a crossover with Stranger Things if they visit the 80s.
The upcoming Season 5 of Fargo is about the theme of lack of communication, and the show as a whole explores different aspects of America and its language.
If creator Noah Hawley has his way, Fargo isn't going anywhere anytime soon. In an interview with Deadline, he shared his excitement and ideas for upcoming seasons of the award-winning series. He stated, "I mean, who are we kidding? I'd be lying if I said this is not the most fun I have in my year making this show. I haven't run out of ways to tell these stories. Why wouldn't I keep going?"
When pressed about what future seasons would look like, Fargo's executive producer Steve Stark concurred about more stories to tell, sharing, "We've covered every decade except the '60s and the '90s. So maybe the 60s and 90s." He joked that if they ever visited the 80s, they could have a crossover with the Netflix series Stranger Things. For Hawley, this jumping back and forth between decades is part of the appeal, as he told Collider's Christina Radish:
"It's just a thematically rich show. It's a time machine. I'm able to move around in time anywhere I want to go. And it's really an exploration of America, which as we're discovering, is a subject you can't really run out of interest in because it's a really complicated place. The complication of it is exactly this tension between the lofty idea of what America is, and the cynical forces of capital and violence and bullying that are always in struggle, in one permutation or another."
The Upcoming Season 5 is About the Lack of Communication
With Season 5 of Fargo starting on November 21, Hawley discussed how the new episodes and all the past and future seasons are about the same thing. He told Deadline that, "We can't speak the same language. Fargo is always a tragedy about how people can't communicate. It's getting harder for people to communicate with each other." About the characters in Fargo's upcoming season, Hawley explained,
"The show is always an exploration of America. If you're going to explore contemporary America, you have to be real about it. One of the things that I think in my head, all the major characters in this story are Republican. They're aspects of the Republican voters. Some old school. Jennifer Jason Leigh's (character) represents big money, and power; how the world works. Jon Hamm's (character) is on the far right; even Juno Temple's (character) and her husband are fiscally conservative; it's not some polemic. It's really looking at what the last few years have done to the language: When you say 'freedom,' and I say 'freedom,' what are we talking about?"
What Is 'Fargo' About?
As an anthology black comedy-drama, each season of Fargo is set in a different time period and location, focusing on solving a crime of some kind. While there has been some crossover, every entry has a new cast to explore various themes. The series is based on the Coen brothers film by the same name. Season 5 will star Temple, Hamm, and Leigh, along with Joe Keery, Lamorne Morris, Richa Moorjani, and Dave Foley. Early reviews for Season 5 have been positive.
Fargo fans don't have to worry, with Noah Hawley having plenty of plans for future entries. Season 5 will premiere on November 21. Check out the teaser below with Juno Temple.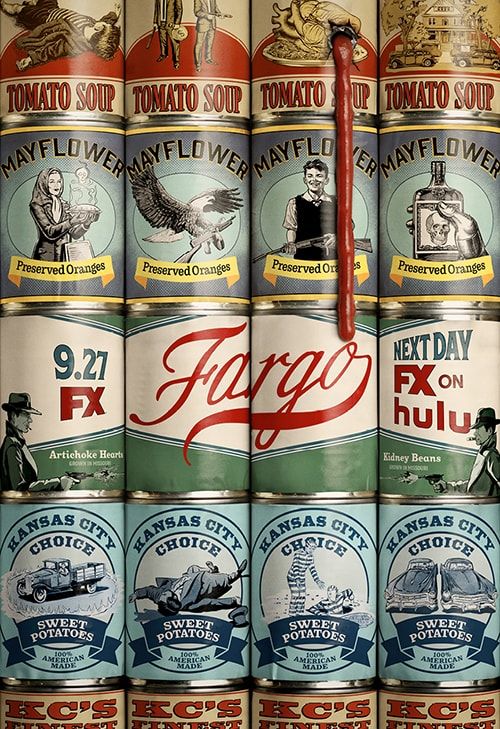 Fargo
Various chronicles of deception, intrigue, and murder in and around frozen Minnesota. All of these tales mysteriously lead back one way or another to Fargo, North Dakota.
Release Date

April 15, 2014

Cast

Chris Rock, Jason Schwartzman, Ben Whishaw, Jack Huston, Gaetano Bruno

Genres

Action, Crime, Drama, Mystery

Rating

TV-MA

Seasons

5

Studio

FX
Watch on FX
Source link