Here is a wrap-up of all the news you need to know from Thursday, November 16, 2023.

Harley Quinn will be back for another season of animated thrills on Max, which has renewed the DC comedy for a fifth season.

Harley Quinn Season 4, headlined by Kaley Cuoco, wrapped its run earlier this year.

"The talented Harley Quinn team has once again succeeded in delivering a season that builds on everything that has come before while still feeling fresh and inventive," said Suzanna Makkos, Executive Vice President, of Original Comedy and Adult Animation, Max and Adult Swim. 

"They continue to provide hilarious, heartwarming, and deranged stories with our lovable group of DC misfits, and we couldn't be more excited for the fans to see what they've accomplished in season 5."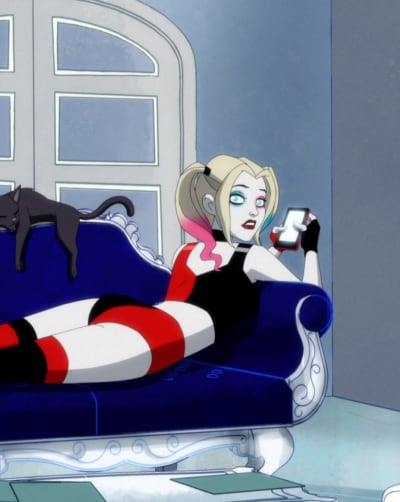 Harley Quinn is also getting a spinoff series: Kit Man: Hell Yeah scored a series order earlier this year.

Hooray, right?

Over on Starz, the premium cabler has announced it will serve as the U.S. and Canada home of Mary & George, a new limited series starring Julianne Moore and Nicholas Galitzine.

The series centers on a treacherous mother and son who schemed, seduced, and killed to conquer the Court of England and the bed of King James I.

Based on a scandalous true story, the seven-part limited series is created by acclaimed playwright D.C. Moore (Killing Eve, Temple) and is produced by Hera Pictures (The End We Start From, Temple) in association with Sky Studios.

"'Mary & George' is the perfect complement to STARZ's provocative slate and we're thrilled to partner with Sky Studios to bring this extraordinary series to U.S. audiences," said Alison Hoffman, President of Domestic Networks for STARZ.

"We can't wait for the world to discover the untold story of Mary Villiers, who mastered the art of sexual and political conquests in a male-dominated society.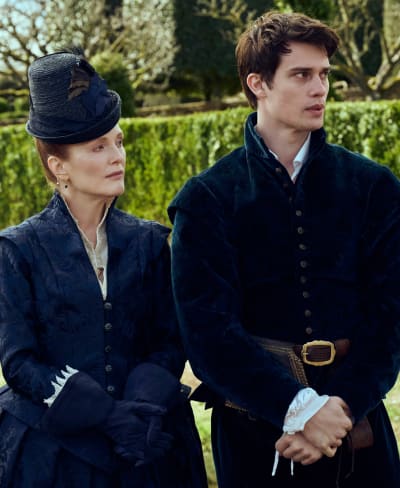 "And to have Julianne leading this remarkable cast is a dream."

Mary & Geroge will premiere on Starz in 2024.

Check out the promo below.

CBS will celebrate the legendary career of iconic actor Dick Van Dyke next month.

The broadcast network has announced Dick Van Dyke 98 Years of Magic will premiere on Thursday, December 21, at 9 p.m.

"I started with CBS under contract in 1955 with the CBS morning show, then 'The Dick Van Dyke Show' and 'Diagnosis Murder,'" said Van Dyke.

"I've been with the CBS family for almost 70 years, and I couldn't be prouder. I'm incredibly honored that CBS will be throwing a 98th birthday special for me. Can't wait to be part of the show!"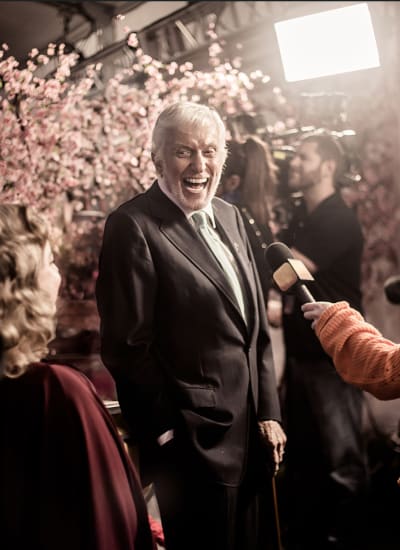 With Doctor Who set to celebrate its 60th anniversary with the return of David Tennant, Tubi is bringing some classic episodes to its platform.

"Classic Doctor Who is the perfect addition to Tubi's deep library," reads a press release from the platform.

"Fans can dive into the legacy series by Doctor, as well as through the New to Who collection which is a great entry point for new viewers to gently climb into the Tardis."

Over on Prime Video, the long-gestating Mr. & Mrs. Smith finally has a premiere date.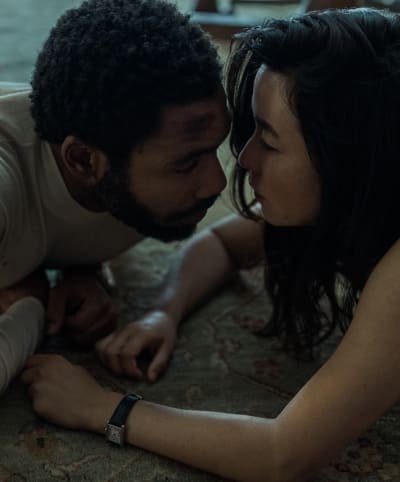 In this version of Mr. & Mrs. Smith, two lonely strangers land jobs working for a mysterious spy agency that offers them a glorious life of espionage, wealth, world travels, and a dream brownstone in Manhattan.

The catch? New identities in an arranged marriage as Mr. and Mrs. John and Jane Smith. Now hitched, John and Jane navigate a high-risk mission every week while also facing a new relationship milestone.

Their complex cover story becomes even more complicated when they catch real feelings for each other. What's riskier: espionage or marriage?

All eight episodes will premiere on Friday, February 2, 2024.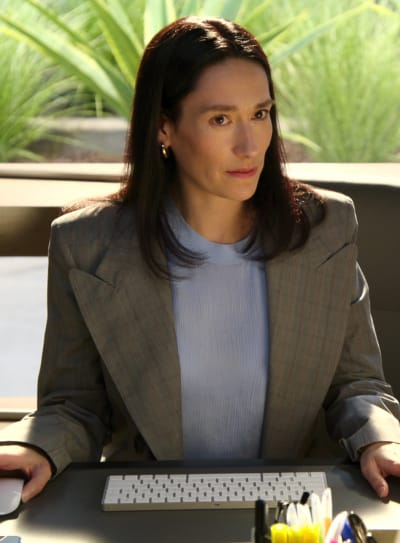 Over on Netflix, Rob Lowe's comedy series Unstable has officially scored a Season 2 renewal.

Lowe stars in the comedy opposite his son, John Owen Lowe.

The cast also includes Sian Clifford, Rachel Marsh, Emma Ferreira, and Aaron Branch.

"It's a dream come true for us to jump back into the world of Unstable," the Lowes said in a statement to Tudum.

"Here's to season two and the many hours of family therapy that we will need along the way."

News of the renewal comes as Lowe's 9-1-1: Lone Star Season 5 has been bumped to fall 2024, leaving the actor plenty of time to juggle both projects.

What are your thoughts on all this news?

Hit the comments.
Paul Dailly is the Associate Editor for TV Fanatic. Follow him on X.