Bleeding Cool has already run teasers for The Flash, Batman and Catwoman from DC Comics for their Dawn Of DC publishing plan. Here's the rest
---
Bleeding Cool has already run teasers for The Flash, Batman and Catwoman from DC Comics for their Dawn Of DC publishing plan. But we're not going to eke the rest out one by one, you deserve better than that.
First we have Dawn Of DC: Superman…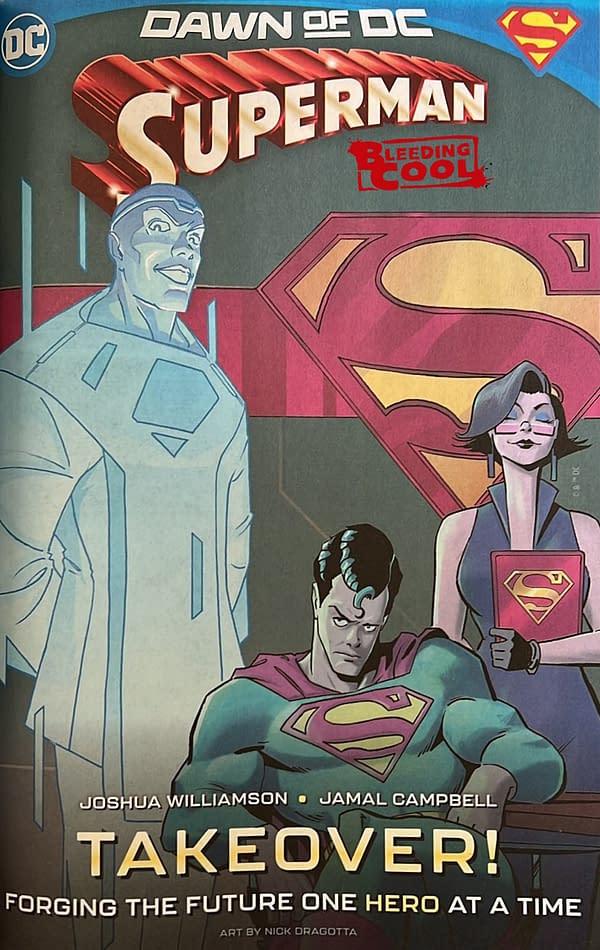 "Takeover!"  We have already seen Superman handed to keys to Lexcorp, now renamed Supercorp, with Lex Luthor trying to run the show from prison, an AI modelled on Kal-El wanting to help out and Mercy Graves, now with new super powers, reinvented as Superman's no 2. But has Superman taken over Lexcorp? Or has Lexcorp taken over Superman?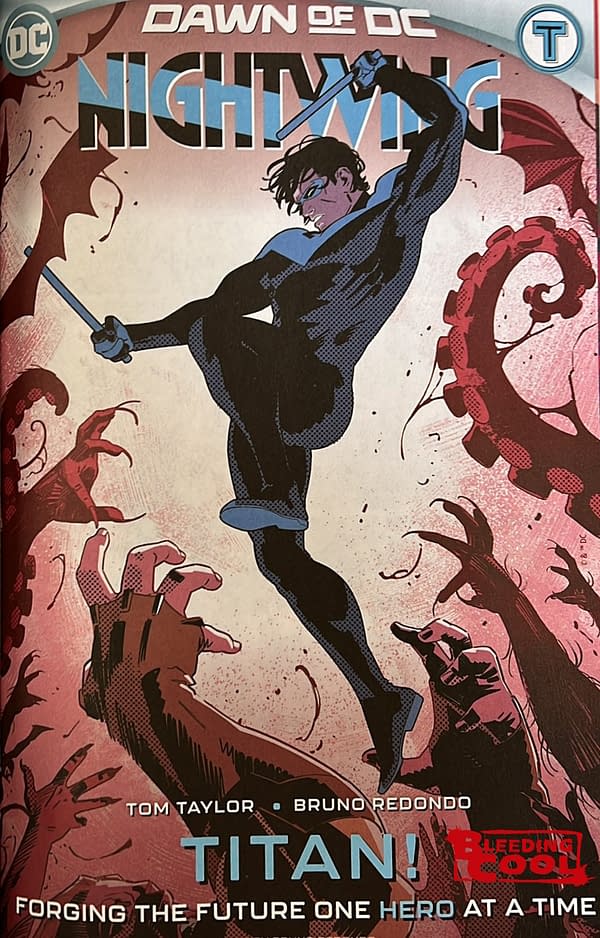 Dawn Of DC: Nightwing gets "Titan!" as he had reformed the Titans as a new superteam replacing the role of the Justice League in the DC Universe.
Dawn Of DC: Green Arrow is "Lost", his new series seeing him stranded in time and space and being hunted by Troublemaker.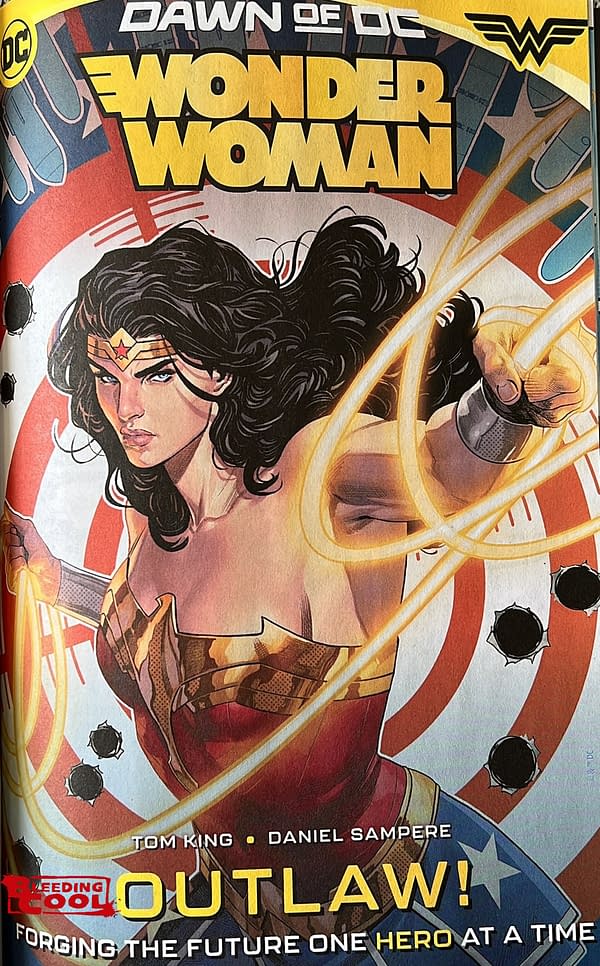 Dawn Of DC: Wonder Woman, we'd heard "Outlaw" before… and here is the WonderCon preview from Wonder Woman #1… or #801… ". These pages show that even half a dozen Amazon Extradition Entity (AXE) task force members are not enough to take on Diana Prince in her quest to find the truth behind alleged Amazonian-led murders."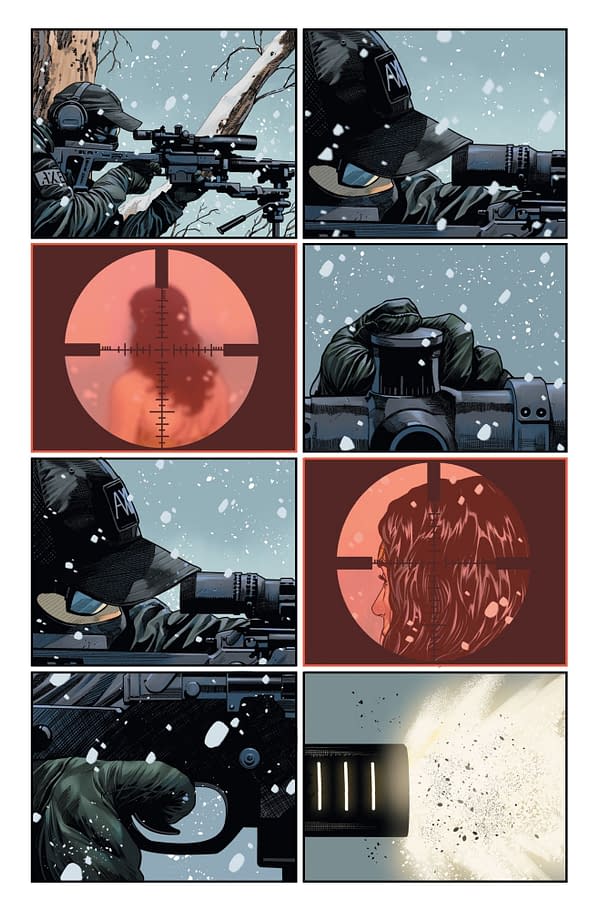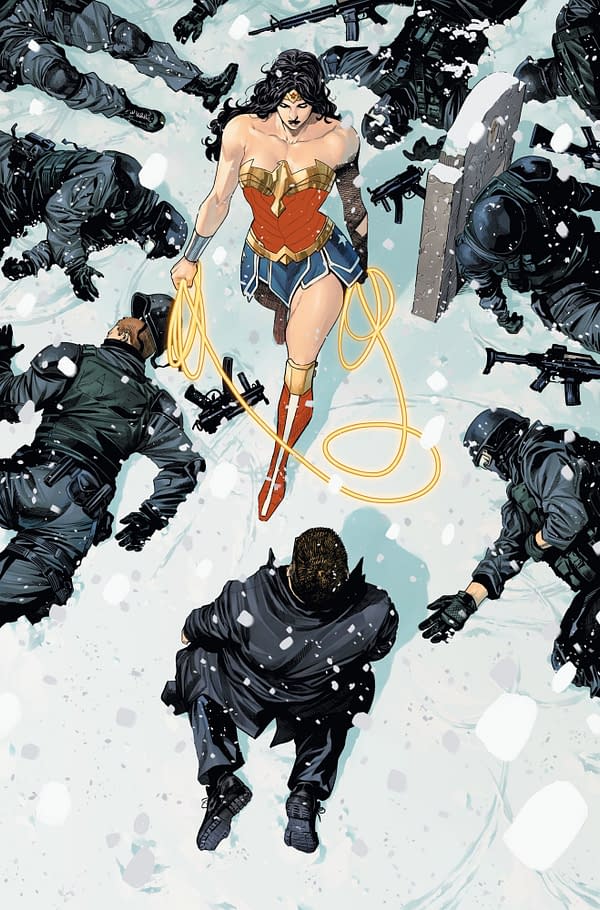 Tom King has been talking to Gregg Katzman of CBR about his upcoming run, saying "My take on it is Wonder Woman as a rebel. Wonder Woman — not as part of the system but as someone against the system because to me, that seems to be what she was when she first began, when Marston put her together. Superman fights for truth, justice, and the American way. Batman fights to enforce the law. Wonder Woman fights for something beyond that. Something beyond justice, beyond the laws of America. She fights for something pure and something more peaceful. So that's what it's about it. The first arc is called "Wonder Woman Outlaw" because it's her against the system rather than her working for it."