Horror fans beware, new horror volumes lurk in the distance. What are these terrifying tales Dark Horse Books has to offer? Check out this latest list of horror titles available for preorder from your local bookstore or comic shop now!
Witness the reinvention of Dracula in the Mortal Terror Volume 1 Hardcover
A vampire-flipped Dracula in which mortality means life…and life means death. Christopher Golden, Tim Lebbon, and Peter Bergting, the creative team behind the illustrated prose horror novella Festival, reunite for the new horror comic series Mortal Terror, now in one collective volume!
Vampires Jonathan Harker, Lucy Westenra, and Mina Murray live in underground London, trying to keep the undead city safe from the rumored mortals above who seek to give them life, only to kill them. But when the authorities refuse to believe mortals, let alone the mysterious Count Dracula, are anything more than myth, they are on their own to keep their city eternally dead.
The Mortal Terror Volume 1 HC will be available in the book stores August 6th, 2024 and on August, 7th 2024 in comics shops. It is available for pre-order now, on Amazon, Barnes & Noble and at your local comic shop and bookstore and will retail for $29.99.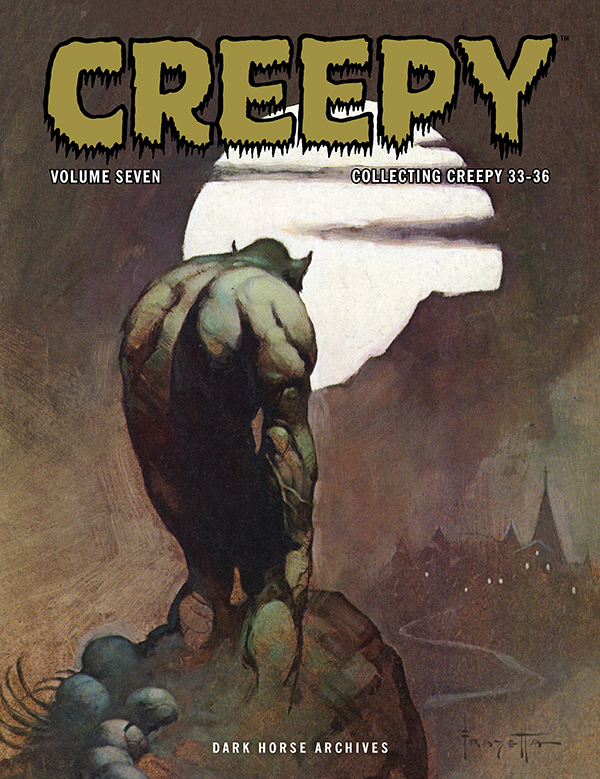 Creepy Archives returns with Volume 7 of the Eisner award winning horror anthology
Collect Volume 7 of the New York Times bestseller hardcover horror anthology, Creepy Archives, now available in a value-priced paperback edition!
Take a ride on the river Styx with your jovial boatman Cousin Eerie in the panic-packed Eerie Archives Volume 7, now in a value-priced paperback edition. Remove the pennies from your eyes long enough to take in the dastardly dramas from creators Tom Sutton, Ken Kelly, Richard Corben, Doug Moench, Basil Gogos, Carlos Garzon, Nicola Cuti, and more. Also includes an illustrated foreword by comics creator Guy Davis and the first US appearance of comic great Esteban Maroto! Collects Eerie magazine issues #32–#36.
Delve into the Creepy Arcives Volume 7 TPB by pre-ordering now on Amazon, Barnes & Noble and at your local comic shop and bookstore. It will be available on July 23, 2024 in book stores and July 24, 2024 in comic shops and will retail for $24.99.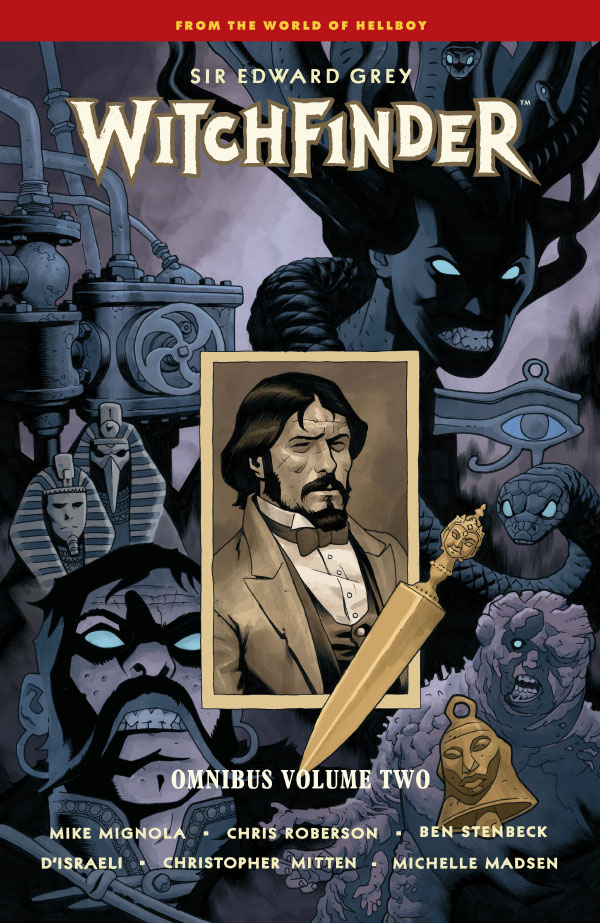 Collect Volume 2 of the Witchfinder omnibus library now in TPB
Complete your Witchfinder omnibus library with this second volume, available now in trade paperback. The book features writing by Mike Mignola and Chris Roberson, with art from Ben Stenbeck, D'Israeli, and Christopher Mitten and stunning colors from Michelle Madsen and Dave Stewart.
Discover a nest of vampires, brave a technological "gate" to another realm, and track down the truth behind Jack the Ripper in this collection of three intense adventures of Sir Edward Grey. As the Queen's personal "Witchfinder," Grey continues to pursue the occult goings on in London and beyond. But this time the events he encounters–and the things he learns–will lead him to question his very future.
The Witchfinder Omnibus Volume 2 TPB is available for pre-order now on Amazon, Barnes & Noble, and at your local comic shop, and bookstore. It will be avaialble in book stores August 6, 2024 and in comic shops August 7, 2024 and will retail for $29.99.
Source link