Clive 'N' Wrench sees you swinging a monkey around as you collect oddball items in oversized houses, frozen landscapes, and trap-filled pyramids.
As Clive, someone's stolen your cousin's time machine schematics and used them for nefarious purposes, opening a portal to all manner of different periods and places. Being a good relative, you offer to help, dragging your cousin's monkey assistant along with you. The pair of you seem decently-equipped to deal with things, as Clive is fairly acrobatic. Being a rabbit means you're pretty good at running and jumping, which makes sense. As for Wrench the monkey, apparently they just have a strong stomach and are fairly tough since you'll be swinging them around and using the poor simian to beat foes to pieces.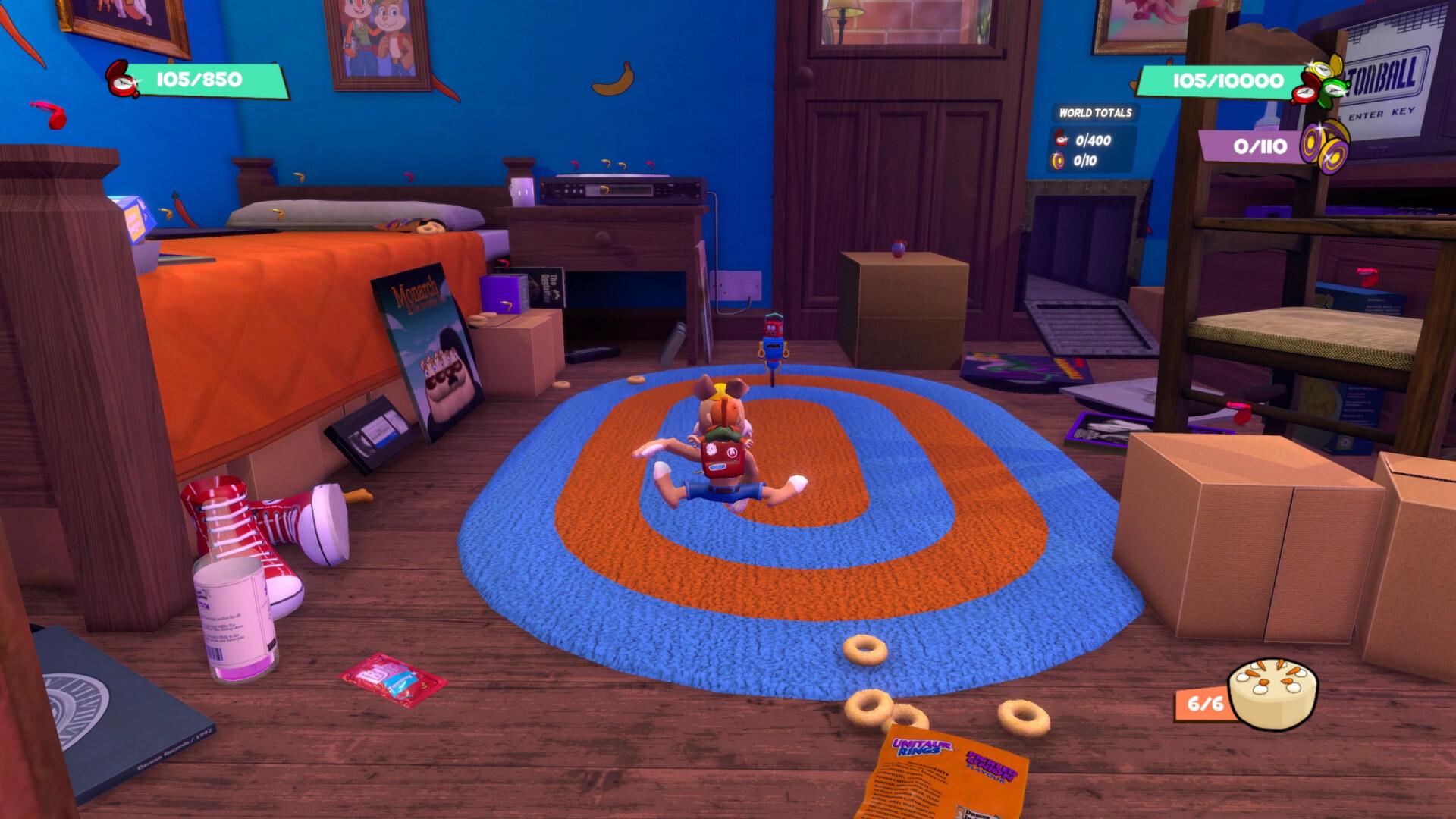 While you're swinging a monkey over your head to glide around, you'll want to take in some of these creative places you'll explore. The oversized house is a particular delight that's filled with many different wacky platforming challenges built out of regular household items. Beyond it, there's the pyramid that's full of pits and spikes, a medieval world that will see you leaping across tall castles, a train running through the Wild West, and several other goofy places. It feels like it's filled with all manner of goofy places, and since you'll be poking around for all sorts of different collectibles while you're hopping about, you'll know them all quite well by the game's end. And Wrench will probably be thoroughly sick of being swung over your head, too.
Clive 'N' Wrench brings all kinds of interesting places to explore as you shuffle through time while trying to stop evil plans, all while doing some delightful platforming and poking around for items.

Clive 'N' Wrench is available now on the Nintendo eShop, PlayStation Store, and Steam.