2023 has proven to be an eclectic, weird, gory, and downright amazing year for horror. We watched Allison WIlliams take a break from being terrorized by Lena Dunham to be terrorized by a lifelike evil AI doll in M3GAN. Mia Goth returned to form as her usual maniacal character in Infinity Pool which premiered at Sundance. Streamers released surprising hits, most noticeably Shudder with Skinamarink which had everyone revisiting their childhood nightmares. Perhaps the most anticipated horror release this year, Scream VI, left Woodsboro, and Sidney Prescott behind for the bright lights of New York City. Not to mention an outstanding and terrifying directorial debut from Down Under with Talk to Me by Danny Philippou and Michael Philippou. And who would have thought Eli Roth would be the guy to give us a Thanksgiving horror movie worthy of a rewatch every year? We would say horror is back, baby, but the past few years have been a breeding ground for varied, quality horror. And this year is a strong continuation of that. Here are the best horror movies of 2023, so far.
1
'The Pale Blue Eye'
Few names in horror fiction are as beloved as Edgar Allen Poe, but The Pale Blue Eye isn't a typical adaptation of one of his most famous works. Instead, Scott Cooper's chilly murder mystery casts Poe (Harry Melling) as a supporting character in the story of the mysterious deaths of several cadets at the United States Military Academy at West Point, New York. Cooper reunites with Christian Bale after 2017's Hostiles, who delivers another outstanding, reserved performance as the grizzled detective Augustus Landor. While The Pale Blue Eye begins as a straightforward investigative thriller, Cooper incorporates elements of gothic horror as the murders get more gruesome. While it may not pack a lot of jump scares, the shocking ending is the type of real horror that will stick with you far after the credits have rolled.
The scares in The Pale Blue Eye are psychological; what are people willing to do to each other out of revenge, and how does obsession begin? It's a particularly interesting work of biographical fiction that explores how these traumatic events inspired Poe and shaped his worldview; Melling's idiosyncratic, mannered performance is perfect for the reclusive author. Cooper once again puts together fantastic production design that captures the eerie atmosphere of a frosty 19th-century military academy. The woodland environments are perfect for the film's themes about mankind's inherently animalistic nature. It's unflinchingly brutal, never drawing attention to the carnage, which somehow manages to make it even more disturbing. With stellar, creepy supporting work from Lucy Boynton and Harry Lawtey, The Pale Blue Eye is a new winter-bound horror favorite and one of the stronger Netflix originals. – Liam Gaughan
Watch on Netflix
2
'M3GAN'
Killer dolls have been done in horror many times over the decades. Chucky and Annabelle anyone? It takes a unique concept to create a film with a similar villain and not have it come off as a clone. M3GAN succeeds at standing on its own by creating a character we've never seen before. M3GAN (Amie Donald and Jenna Davis) is a life-sized A.I. doll programmed to speak and walk like a real person. Her implanted purpose is to be a friend for a recently orphaned child, but she takes her mission a little too seriously and ends up becoming overprotective to the point of murder. Allison Williams and young Violent McGraw are great as the aunt and niece trying to stop M3GAN's murderous ways. The film is both scary and funny, and while the third act bloodbath is hindered a little by its PG-13 rating, the creepy dance sequence is so unique that it went viral before the film was ever released. Let's see Annabelle do that. – Shawn Van Horn
Watch on Prime Video
3
'Skinamarink'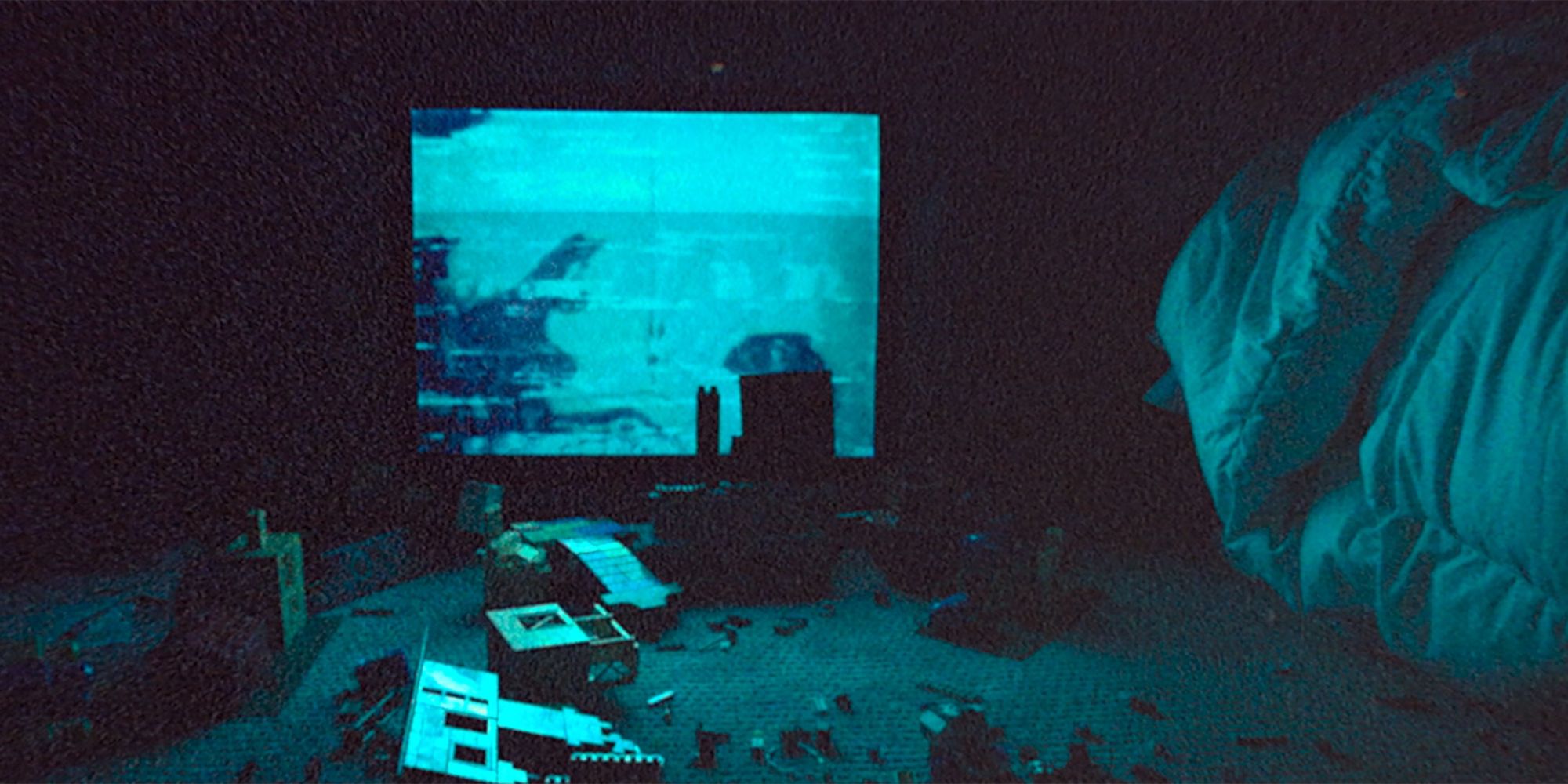 From its disquieting beginning all the way to its petrifying end, Kyle Edward Ball's feature debut Skinamarink is a modern horror masterpiece. Telling what could be a simple story of two siblings who find themselves trapped in their home after all the windows and doors vanish, it thrives in its precise presentation that is unlike anything else out there. Specifically, it is a very restrained yet no less riveting work of horror where what we don't see is just as scary as what we do. Taking place entirely in this single location that increasingly feels as though it has been removed from time and space, it plunges into the darkness that threatens to swallow you whole. As voices begin to echo throughout the house and figures appear where there were once none, it settles into a rhythm that is as mesmerizing as it is maddening. It's not a film for everyone, but it rewards those who take the plunge along with it. If you find yourself brave enough, you're going to want to turn off all the lights in your house and put on headphones to fully immerse yourself in what proves to be a distinctly evocative vision. – Chase Hutchinson
Watch on Shudder
4
'Infinity Pool'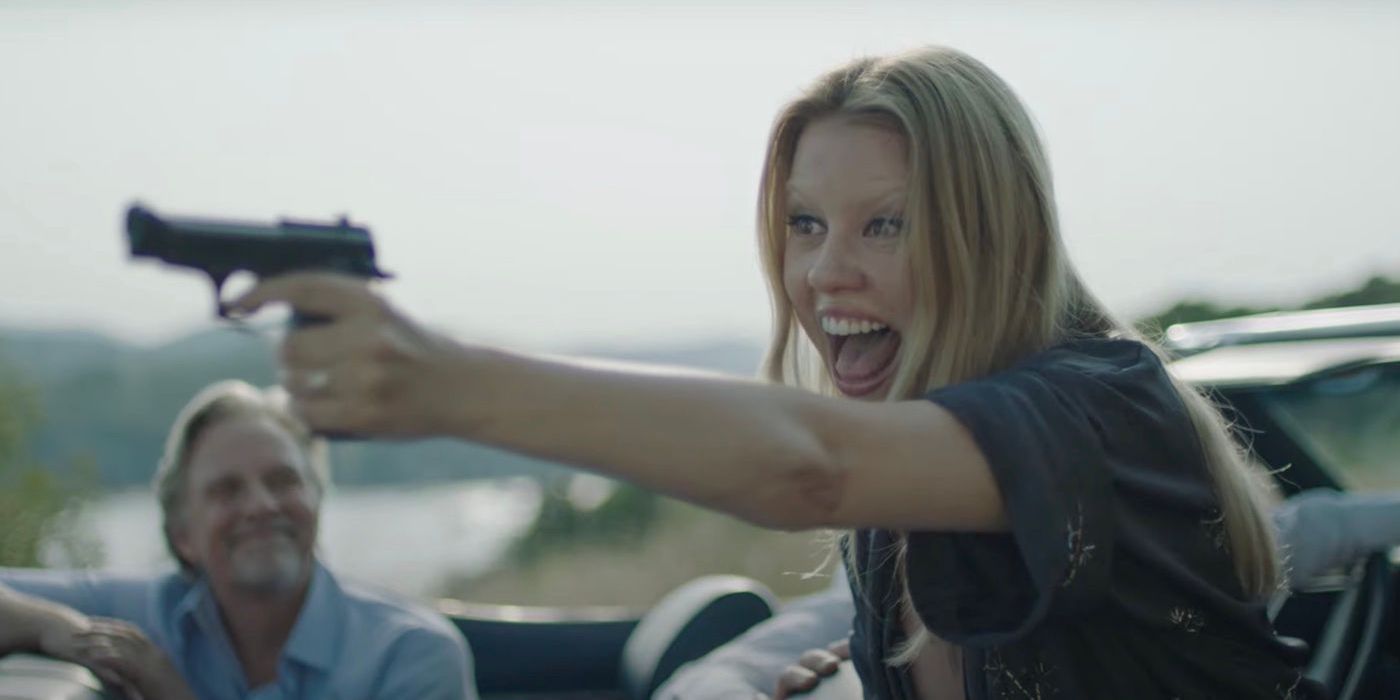 What is it that you like to experience on vacation? Perhaps it is to see the sights, try the local food, or just get a chance to relax. That is unless you are one of the depraved characters in Brandon Cronenberg's Infinity Pool where you go to get away with gruesome acts of violence before gleefully observing your clone get executed in your place. You know, just normal vacation stuff that we all love. Any other information about the experience of this film would spoil the fun but suffice it to say that there are macabre revelations to be found in this darkly delightful work. More than a bit grim as it unflinchingly observes how the wealthy can get away with anything due to their wealth, it also has a wonderfully bleak sense of humor woven throughout as well. Key to this is a wonderful Mia Goth who gives one of her most unhinged performances to date in the film's standout sequences. Not only was it one of the best movies to come out of the wonderful lineup of midnight films at Sundance, but it also packs one of the more beautifully bleak endings that provides one final grim punchline to take as a souvenir in your mind. – Chase Hutchinson
Watch on Hulu
5
'Huesera: The Bone Woman'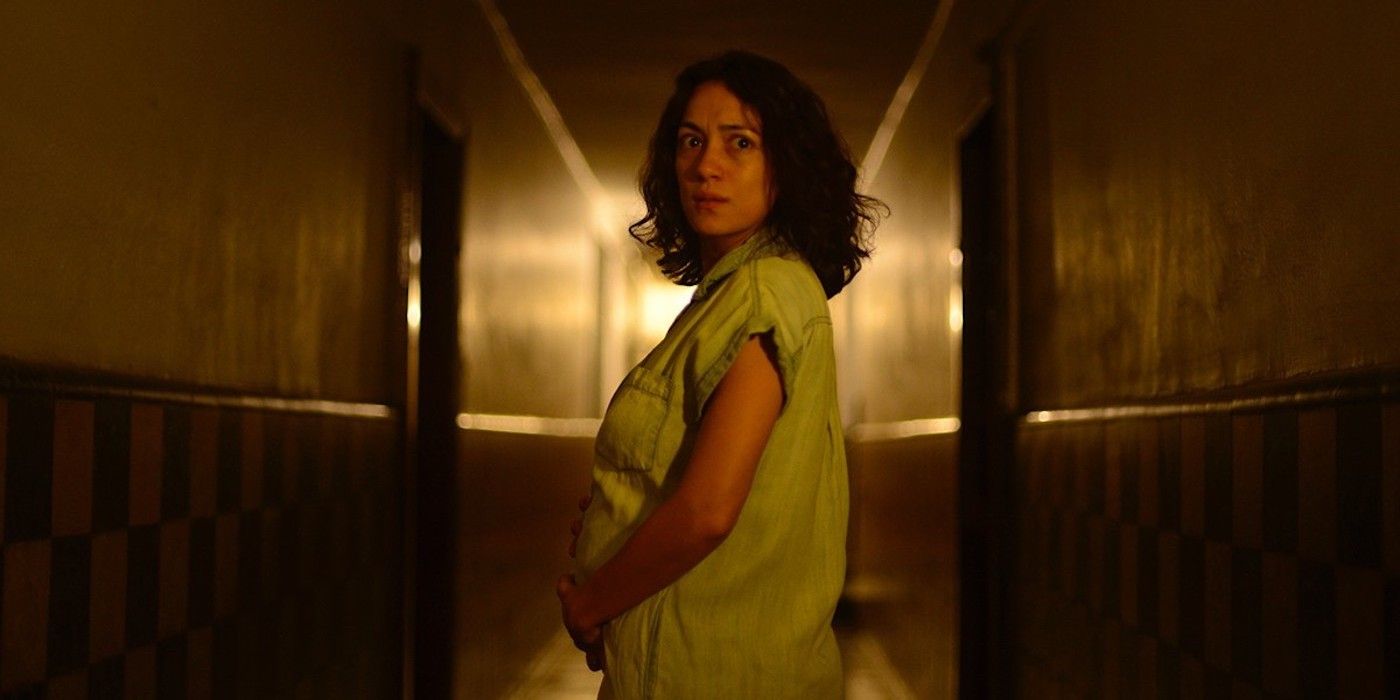 Huesera: The Bone Woman uses the titular supernatural entity to explore the pleasures and pains of motherhood in a raw (and sometimes cruel) fashion. Michelle Garza Cervera's directorial feature debut should already be celebrated for its ambition alone. Still, those willing to explore this Spanish-language horror story will discover that Huesera also has much to say about family expectations, the material challenges people face in Latin countries, and what it means for a woman to be free in a patriarchal society. With a spectacular performance by lead actress Natalia Solián, Huesera will shock and maybe disgust viewers who are not prepared to face some harsh truths about what motherhood really means for women who don't fit into the housewife mold. But that is precisely what horror is all about, and a good horror movie often illuminates the darker corners of the human mind and forces us to reflect on the traumatic experiences we try to suppress daily. It's impossible to come out indifferent from a screening of Huesera, not only for the technical achievements of a brilliant feature debut but also due to the uncomfortable themes Cervera dares to expose. Add a good dose of body horror to the mix, and we have one of the best movies of 2023. – Marco Vito Oddo
Watch on AMC+
6
'Knock at the Cabin'
Based on the popular novel The Cabin at the End of the World by Paul Tremblay, Knock at the Cabin is M. Night Shyamalan's best film in years. What starts out as a typical home invasion thriller, with a group of four villains breaking into a family's vacation cabin, soon turns into something else when the baddies tell their victims that one of them must sacrifice their life or the world will come to an end. It makes for some nerve-wracking suspenseful scenes, as the family fights back against their captors, and escalating events leave the audience wondering if the group is telling the truth about their actions or if they are there for other nefarious means. It all leads to a highly impactful and emotional finale. Pay special attention to Dave Bautista. The former wrestler-turned-actor shows that he is so much more than a Marvel sidekick. He is a leading man you can't take your eyes off of. – Shawn Van Horn
Watch on Prime Video
7
'The Outwaters'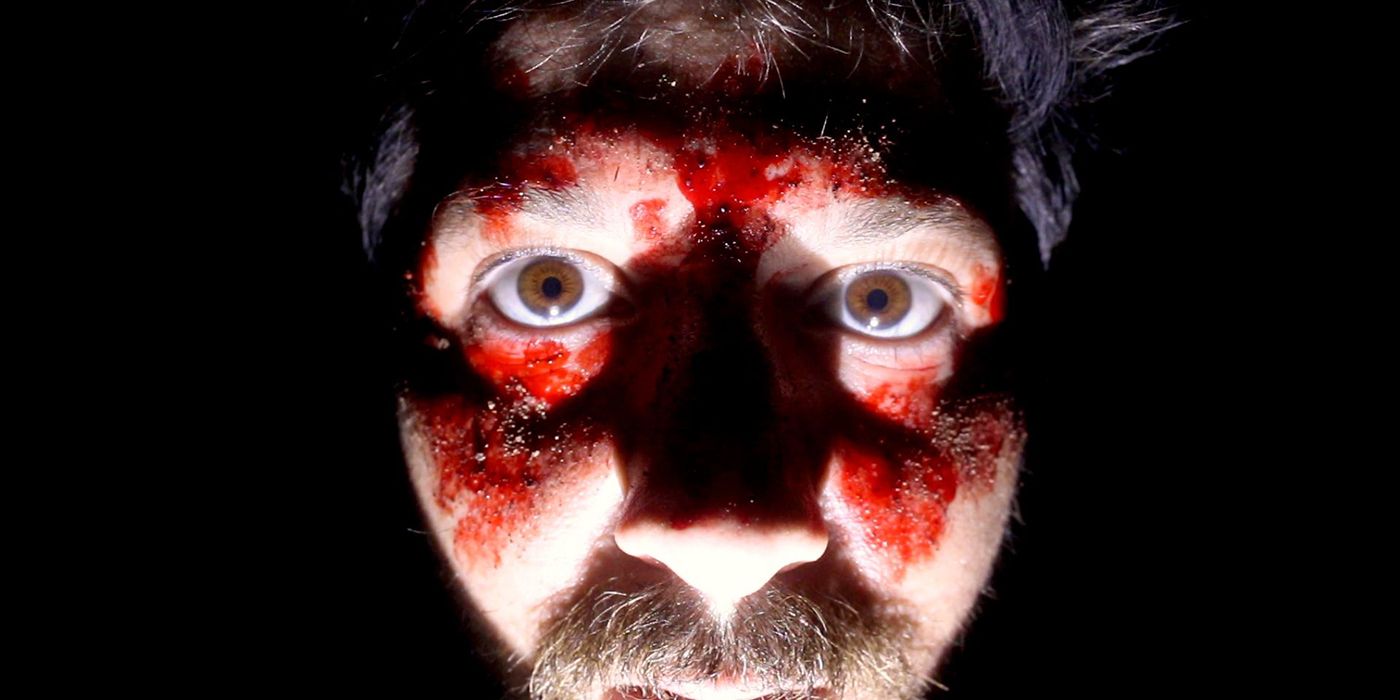 We don't know about you, but we can't think of anything that has provided such a unique twist on the found footage genre quite like The Outwaters. Though it takes a while to fully build to its thrilling and terrifying descent into madness, the destination that awaits is more than worth the wait. The story begins with a group of friends who are going out in the desert to shoot a music video. When they arrive there, they begin to notice that something isn't right. There are strange sounds that echo from within the Earth itself and there is soon a figure of some kind that seems like it may be familiar. Before they can figure out what is happening, their entire world is upended into one of cyclical violence that feels almost unbound from reality itself. The less that is known about this, the better the experience will be as it really offers a trip that culminates in a conclusion as crushing as any you'll see this year. – Chase Hutchinson
Watch on Roku Channel
8
'Scream VI'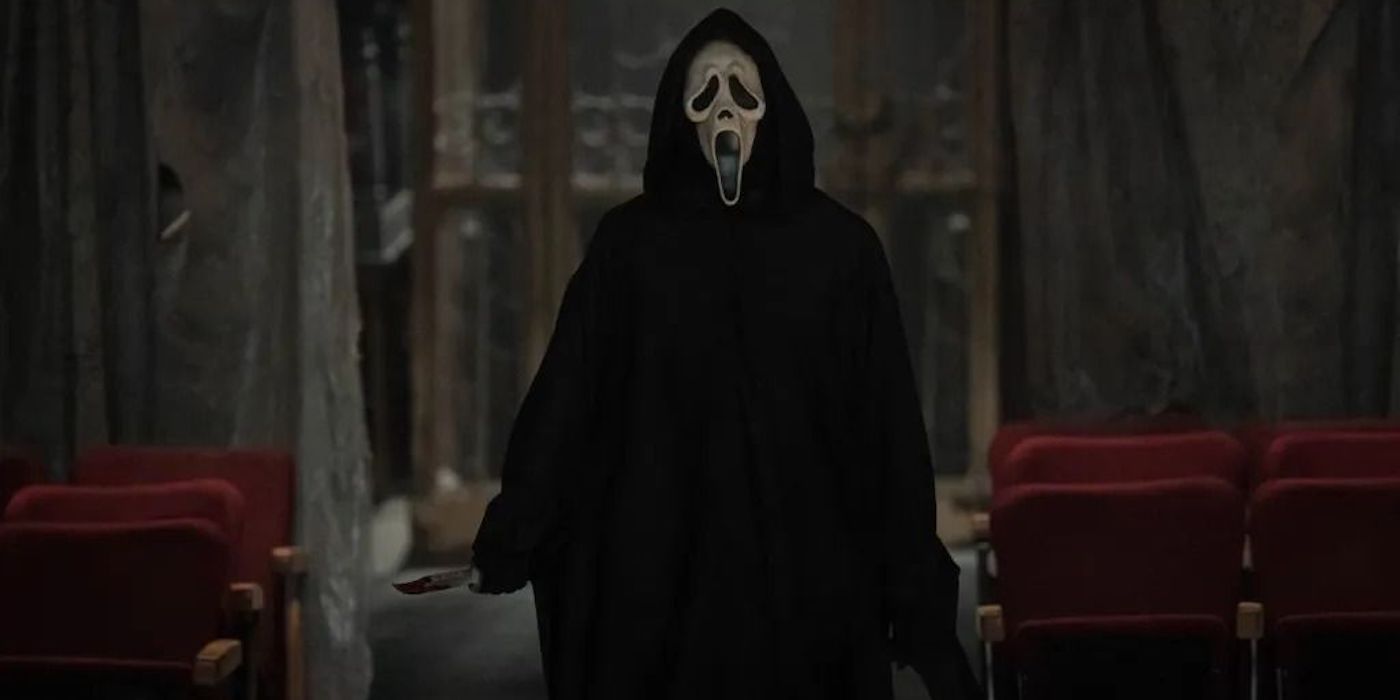 While 2022's Scream was a solid new take on Wes Craven's legendary horror franchise, it was clearly just a stepping stone for filmmakers Tyler Gillett and Matt Bettinelli-Olpin to get adjusted to the saga. Scream VI is a fully baked vision, adding in metatextual commentary on the continuation of "legacy sequels" with more probing analysis of victimization and the perception of public tragedies. Not only is Scream VI easily the most violent film in the series thus far, but it's also the most relentless. Two hours might seem like a stretch considering how short some of the earlier installments in the Scream series were, but Scream VI never loses a moment of tension as it seamlessly unravels its mystery.
2022's Scream was fiercely connected to the legacy characters, yet the absence of Neve Campbell isn't a detraction in Scream VI. Melissa Barrera and Jenna Ortega have now proven themselves as the definitive final girls of this generation, even if the ghosts of the franchise's past continue to linger with them. Hayden Panittere's return to the franchise is immensely satisfying, and Courteney Cox delivers one of her strongest performances thus far after all the trauma Gale endured in the previous film. This is certainly a darker film; with insight into college campus safety, conspiracy theorists, toxic masculinity, and the media obsession with violence, the themes of Scream VI feel even more timely than ever before. If Scream VI hits a little too close to home, it shows how far the franchise has come and its seismic impact on popular culture. It's a continuation that Craven would be proud of, and the best of the series since Scream 2. – Liam Gaughan
9
'Evil Dead Rise'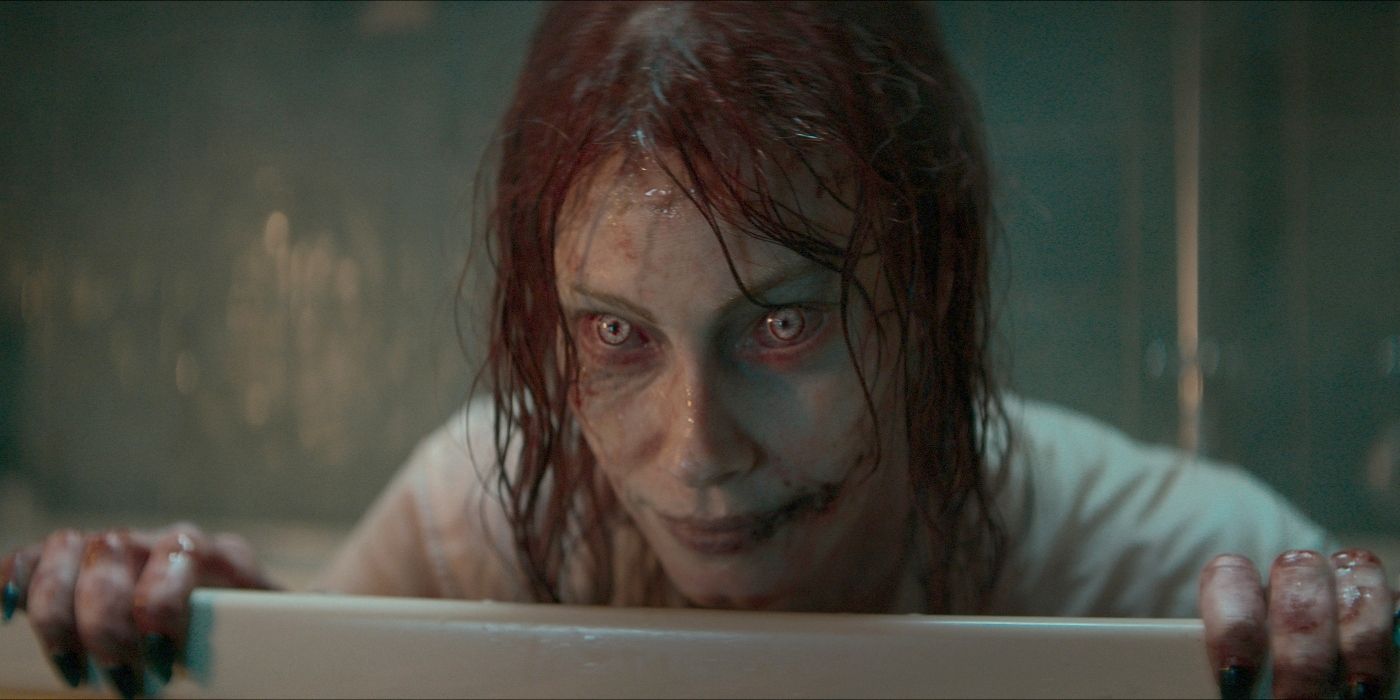 It took ten years for the Evil Dead franchise to return to theaters, but Evil Dead Rise is worth the wait. Written and directed by Lee Cronin (The Hole in the Ground), Evil Dead Rise brings the Deadites back in a movie that mixes the unrelenting brutality of Fede Álvarez's semi-remake with the goofy violence of Sam Raimi's original trilogy. As a result, Evil Dead Rise is a crowdpleaser that knows precisely when to make the public laugh and when to scar our minds forever. At the center of Cronin's highly entertaining nightmare is Alyssa Sutherland's Mommy Deadite, arguably the most terrifying creature in the franchise. Every time Mommy Deadite shows up, she steals the scene, and it's just delicious watching Alyssa give one of the best performances of her life while screaming profanities and torturing children. Cronin's take on the Evil Dead franchise also deserves all of our respect for being so bold that not even the young cast is safe from the Deadites massacre, and by the time the credits roll, everyone has been bathed in blood. If all of that is not reason enough to watch Evil Dead Rise, every gruesome scene of Evil Dead Rise is elevated by practical effects that'll make your skin crawl. – Marco Vito Oddo
Watch on Max
10
'The Boogeyman'
The latest film from Rob Savage, whose breakout hit Host still holds up even if his follow-up feature Dashcam does not, the upcoming horror The Boogeyman is an effectively frightening adaptation of the Stephen King short story of the same name. Centered around Sadie Harper ( Yellowjackets ' Sophie Thatcher) as she tries to deal with both the recent loss of her mother and an unwelcome houseguest that seems to have taken up residence in her home, it is at its best when it plays into our fear of what this unknown monster might be. Specifically, the scenes with flashing lights providing small slivers of what is coming to haunt the characters are where it is at its most unsettling. The manner in which sound is used, often mimicking the voices of those characters may know, also gets under the skin and doesn't let go once it does. Even as the ending can soften the impact of the film's technical achievements by leaning into being more about the spectacle and revealing too much, the central tension still cuts deep where it counts as it peers into the darkness where something else is peering back. You'll have to wait another week before you can experience the horror for yourself as The Boogeyman hits theaters Friday, June 2nd. – Chase Hutchinson
Watch on Hulu
11
'Talk to Me'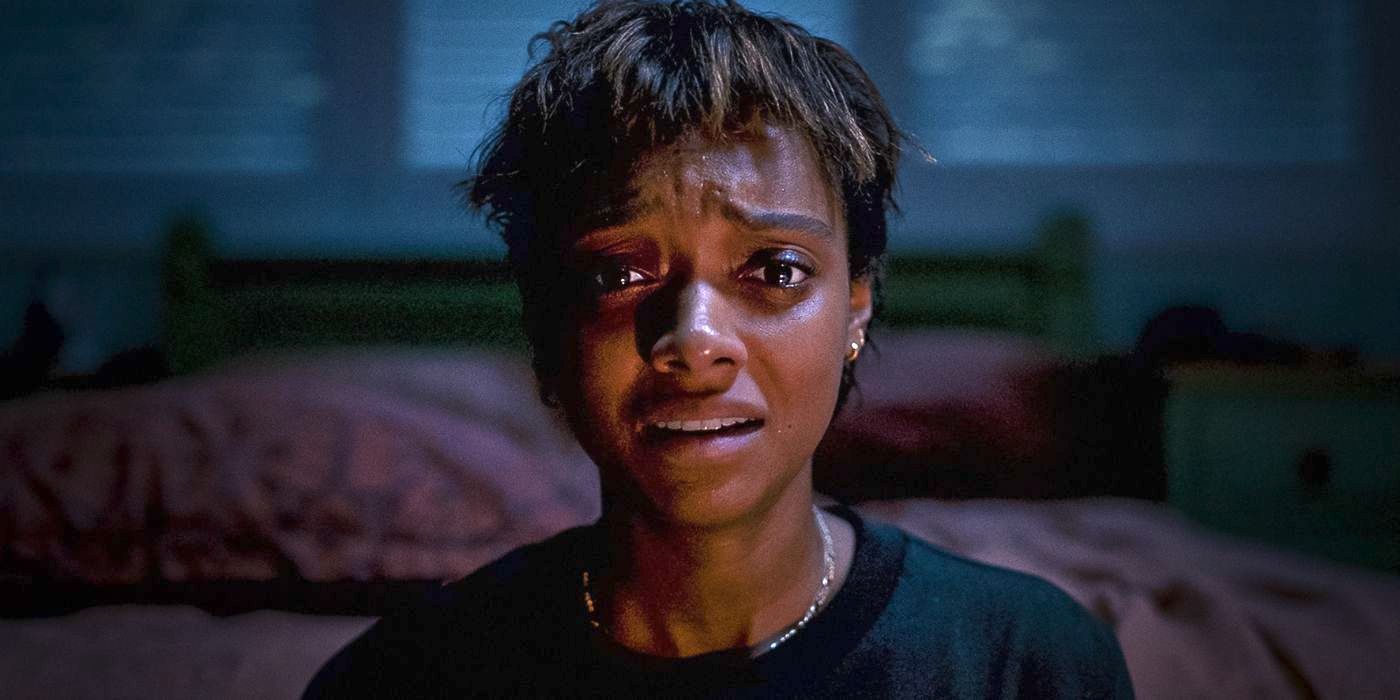 Talk to Me is one of those movies that show there are no limits to human creativity. The story revolves around a cursed hand that allows people to contact spirits roaming the world and allows them to temporarily take over a living body, revealing secrets of the postmortem. For a group of teenagers, that means playing dangerous games to spice up their parties. Even if there are hundreds of horror movies that deal with possession and the secrets of the afterlife, this story still finds a fresh take on the trope. While that would be reason enough to praise the movie, Talk to Me is also a technical marvel, with a tight direction that knows just how to mix spine-chilling moments with the irresponsible fun of teenagers pushing their boundaries.
It's a joy to follow a young cast led by the phenomenal performance of Sophie Wilde having fun with the occult until they are forced to face the gruesome consequences of their actions, which involves stomach-turning scenes made even better by top-notch practical effects. Finally, Talk to Me deals with themes such as trauma and found family in an approachable way, never forgetting that we also need horror to be entertaining. It's hard to believe this is the directorial debut of Danny Philippou and Michael Philippou, since Talk to Me is one of the best movies of the year, horror or otherwise. – Marco Vito Oddo
Rent on Prime Video
12
'Birth/Rebirth'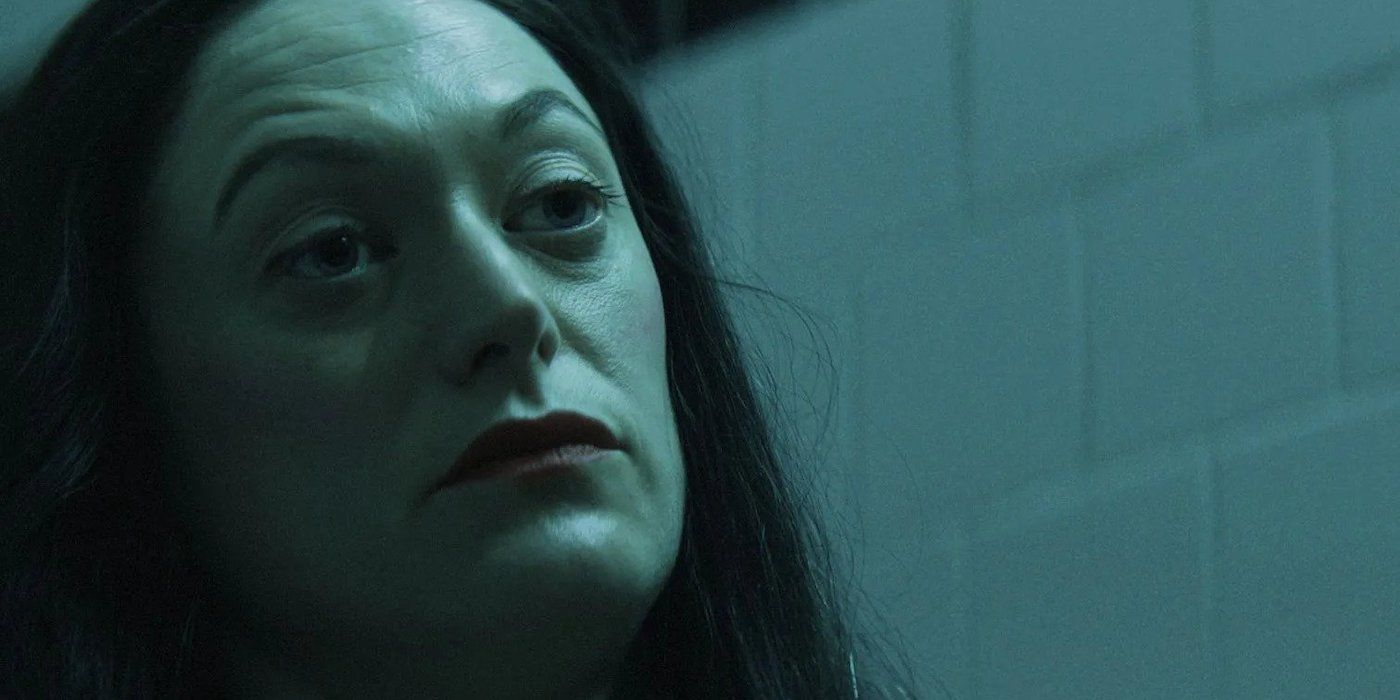 A reimagining of Frankenstein that comes to life with arresting performances, writer-director Laura Moss' Birth/Rebirth is a delightfully dark and grimly humorous experience that plays out almost entirely within the confines of a single apartment though feels vast in ways that sneak up on you. At the center of this is the compassionate Celie (Judy Reyes), who spends most of her days working long hours as a maternity nurse while trying to juggle caring for her own daughter Lila (A.J. Lister) almost entirely alone. Beneath her in the same hospital, is Rose (Marin Ireland), a pathologist who works and lives in isolation and has a fixation on death.
The lives of the two will be brought together following tragedy and what may be a subsequent second chance at life. Of course, as with any such opportunity, this also comes with a heavy cost which this often brutal body horror explores with an ease that is still no less evocative. Both Reyes and Ireland are spectacular, never overplaying their characters as they go to increasing lengths in trying to hold together an increasingly fragile state of affairs surrounding an act of reanimation. It may not be as goofy as something like the classic Reanimator, but it feels like it has the same passion for its story that it injects with a bold bleakness. This culminates in a great punchline of a final statement that ties its bloody story together beautifully. – Chase Hutchinson
Rent on Apple TV
13
'El Conde'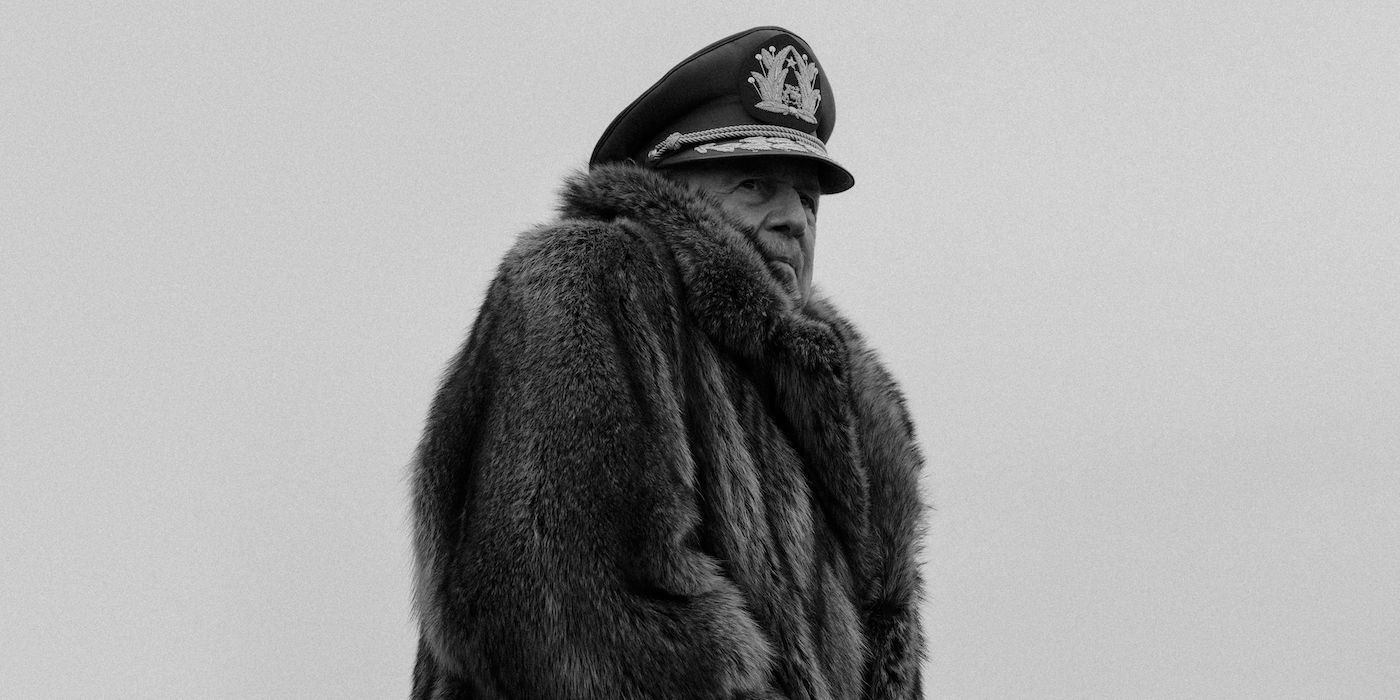 A bloody and visceral vision of a vampire satire, Pablo Larraín's El Conde is a film that shouldn't work though absolutely does. Premiering back at this year's Venice Film Festival, it reimagines the murderous and monstrous dictator Augusto Pinochet as a pathetic vampire just wanting to die while his offspring gather to try to collect their inheritance of stolen riches. It is arguably one of the weirdest horror films you'll see this year as it's a consistently chilly yet still comedic experience that also contains bursts of terrifying violence. This balancing act is a tricky one as it dives further and further into a grim absurdity. At the same time, there are moments of splendor where we soar to the sky in gorgeous black-and-white shots before crashing back down to Earth in painful fashion. Even as it requires a bit more patience, a whole host of delightfully deadpan line deliveries and a particular reveal of another historical figure towards the close make it all worth it. In the end, the greatest monster is a recurring fascism that must be killed over and over again to prevent it from consuming the world. – Chase Hutchinson
Watch on Netflix
14
'When Evil Lurks'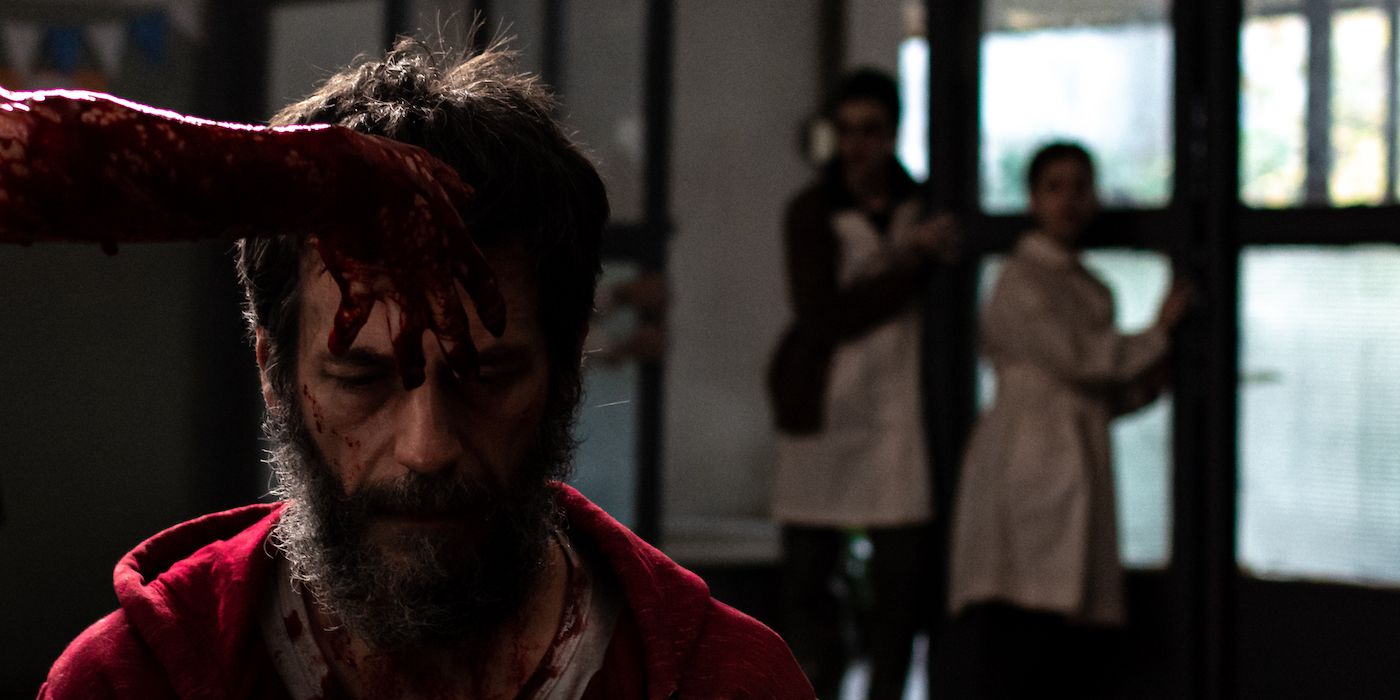 A gleefully mean-spirited horror ride to hell, Demian Rugna's When Evil Lurks is an unrelentingly macabre film unlike any that you'll see this year. Premiered back at this year's Toronto International Film Festival, not only is it one of the most sinister possession films out there, but it is also a downright gruesome work with several moments that will stand out in your mind no matter how much you may try to shake it. What begins as a story of two brothers who discover a possessed man near their farm becomes a maddening run from terror when they make a catastrophically bad decision and unleash chaos into their world. When they then hit the road in order to save their loved ones from the coming catastrophe, every stop they make only brings about more death and destruction that might consume all that they hold dear. Just be prepared as anyone and everyone is on the chopping block. – Chase Hutchinson
Watch on Shudder
15
'Thanksgiving'
Ever since the concept was first teased in Robert Rodriguez's Grindhouse, a Thanksgiving-centric slasher film has been an exciting prospect. Eli Roth's gnarly, absurd slasher film Thanksgiving delivers on that concept perfectly. Roth rarely shies away from violence, and Thanksgiving packs in some of his most gruesome kills to date; from roasting his victims alive to sawing them in half, Thanksgiving's "John Carver" has established himself as a new slasher film icon. Although Thanksgiving is just as grizzly as Roth's other films, it works in a surprising bit of social commentary regarding the commercialization of the holiday season and the threat of social media. There's an absurdity to the way that Roth directs Thanksgiving that suggests that neither the film nor the holiday itself should be taken all that seriously. Even the most gruesome moments of brutality are laced with dramatic irony and clever one-liners. Throw in a delightful, scenery-chewing performance from Patrick Dempsey, and Thanksgiving proves itself to be a total blast that will surely be enjoyed in future holiday seasons. —Liam Gaughan
Thanksgiving is in theaters now. Click here for showtimes near you.
Source link