This content contains affiliate links. When you buy through these links, we may earn an affiliate commission.
When it comes to alternate history books, I love a story that really turns the past on its head. Give me game changing supernatural characters and technology so far ahead of its time that it changes the course of history. I want to see the past like I've never dreamed of before, all while underscoring the sociopolitical that made that era so unique. Alternate history at its best does just that, using the liberties it takes with the timeline to make a complicated and distant past resonate with modern readers. It's fun — but also impactful when done right. And that's exactly what some of the best alternate history books — like these nine — do.
Some alternate history novel feature just the smallest change, while others completely reimagine the past, even overlapping with historical fantasy. Sub-genres like this one often take up a liminal space between other genres, sometimes leaning more toward one than the other and even inhabiting multiple worlds at once. But the one thing they all have in common is the reinvention and reimagination of the past. However they're classified, though, these nine alternate history books are among the best of the best and the perfect way to take a little trip back through time.
American Hippo by Sarah Gailey
American Hippo is the story that got me into alternate history. Based on an obscure — and true! — bid to introduce a bill to Congress allowing hippos to populate the Mississippi, this duology follows hippo-riding cowboys (or, I suppose, hippoboys), thieves, and assassins brought together by one man: Winslow Houndstooth. He's been tasked with taking back the waterways overrun by feral hippos. But a secret agenda of his own makes this job twice as tricky and a whole heck of a lot more dangerous.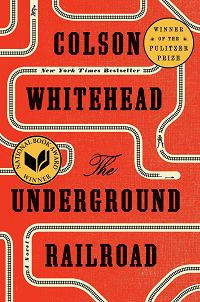 The Underground Railroad by Colson Whitehead
In this novel, the Underground Railroad is not just a covert network of people helping people escape enslavement: it's an actual railroad run by engineer and conductors in tunnels beneath the ground. When Cora learns about this railroad for the first time from a new arrival to the plantation named Cesar, the two decide to attempt an escape. Their first stop on the route is South Carolina, but a terrifying slavecatcher is hot on their heels, and the haven they seek is proving difficult to find. Whitehead lays bare the day-to-day horrors of slavery in this masterful alternate history novel that won the National Book Award, the Goodreads Choice Award, and the Pulitzer Prize.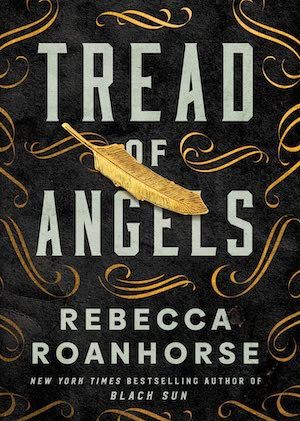 Tread of Angels by Rebecca Roanhorse
Angels and demons run rampant in this alternate version of the American West. And when a Fallen singer in the mining town of Goetia is accused of murdering one of the elite members of the Virtue, the angelic class that rules over the town, her sister must act as her defendant in a court that is predisposed to find her guilty. In order to prove her sister's innocence, Celeste pries into the darkest depths of Goetia's society on both sides of the angelic line and calls upon an old lover with incredible power to save her sister's life — no matter the cost.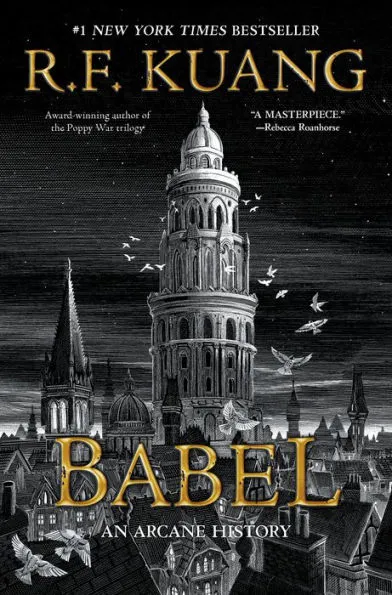 Babel by R.F. Kuang
This gorgeous fantasy book set in an alternate version of 1800s Oxford follows a young boy taken from his home in Canton by a mysterious figure who raises him to be a polyglot, the perfect candidate for Oxford University's Royal Institute of Translation. But all is not as it seems at the Institute of Translation, colloquially known as Babel. And as Robin makes new friends and begins to realize the repercussions of working translation magic for the British Empire, he discovers there are those trying to fight back against the institution. And he will have to decide whose side he is on in the upcoming fight.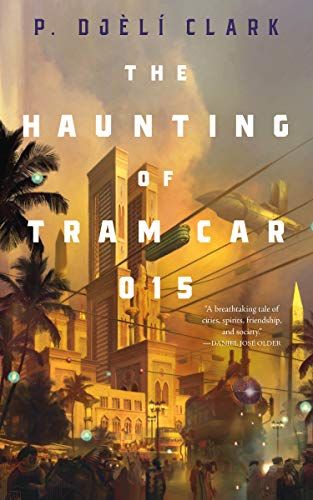 The Haunting of Tram Car 015 by P. Djèlí Clark
P. Djèlí Clark is a master of alternate history fiction, and the world he builds within the pages of this novella are all the proof you need as to why. In turn of the 20th century Cairo, the natural and supernatural mix. It's up to agents from Ministry of Alchemy, Enchantments, and Supernatural Entities to deal with any issues that come up between the two. So when a tram car is reportedly haunted, throwing a wrench into the city's daily commute, a senior agent and his newbie partner must perform an exorcism. But this is no run of the mill haunting, and the agents will have to pull out all the stops to get the trains running on time again.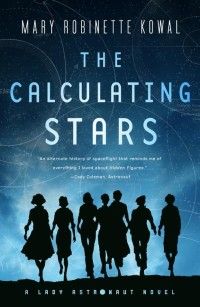 The Calculating Stars by Mary Robinette Kowal
When an enormous meteorite renders Earth's climate disaster imminent in the 1950s, an accelerated attempt to colonize space becomes paramount. The International Aerospace Coalition plans to work together to put a man on the moon, but Elma York, working as a human calculator, begins to wonder why all the qualified women like herself are being overlooked. Soon, Elma has decided she'll become one of the first lady astronauts, whether society is ready for it or not.
His Majesty's Dragon by Naomi Novik
What if dragons turned the tide of the Napoleonic Wars? Airborne battle is an integral part of the fight against Napoleon, and when the captain of a British ship captures a French frigate carrying a dragon egg, he becomes the newest member of Aerial Corps alongside his newly hatched dragon, Temeraire. Can Captain Will Laurence and Temeraire help turn the war in their favor, or will they become just another causality in fiery conflict between nations?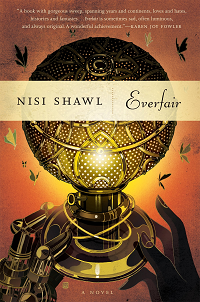 Everfair by Nisi Shawl
Reimagining Belgium's calamitous colonization of the Congo, Shawl envisions a world in which British socialists and African American missionaries come together to purchase a swath of land from King Leopold II. This land, named Everfair, is given a utopian vision, where native Congolese, enslaved former Americans, and others can come together and find safety and peace. But keeping Everfair out of foreign hands is a constant struggle, even as the people build a government and society built upon steam engine technology together.
When Women Were Dragons by Kelly Barnhill
No one talks about the women who turned into dragons. That's something Alex Green, growing up in the wake of the Mass Dragoning of 1955, knows all too well. Alex doesn't know why her beloved aunt became a dragon while her mother did not, and she's not supposed to ask. Her cousin Bea can't seem to escape an interest in the forbidden, though, looking for answers wherever she can. As she struggles against the limitations placed on her at school, at home, and by society, Alex begins to understand the desire to just take to the skies.