This content contains affiliate links. When you buy through these links, we may earn an affiliate commission.
Part of what I like about comics is that they're faster and easier to read than most prose books. If I'm not in the mood or don't have the brain power to stare at endless paragraphs, I can still enjoy a good story by picking up a comic and immersing myself in the colors and pictures. And it's nice to get the satisfaction of finishing a book without having to expend energy I don't have.
These comics, the ones on this list, are not those comics. These comics are doorstoppers: at least 300 pages long. That may not seem too long for a prose book, but for comics? It's ridiculous. Consider that the average "floppy" nowadays is under 30 pages and that the average trade paperback rarely exceeds 200 pages. When that's your standard, 300 pages attracts attention.
I'm not including omnibuses here: those collect a large number of issues from a single title and so can be very long, but they don't generally tell a single, cohesive story. For this list, I stuck only with comics that use their massive page count to tell one self-contained adventure. I'm also sticking with comics you can read in a single volume. So, while comics like One Piece or DC Comics: Bombshells certainly exceed 300 pages, that is spread across multiple volumes, with each individual volume coming in at well under that number.
Why am I being so picky? For the novelty. Comics, as I said, historically tend towards brevity and serialization. Comics that buck the trend and push the format's traditional boundaries by pushing out the page count are worth exploring, both for their daring and for the fact that these chunky graphic novels are sure to keep you occupied for a good long time!
A Wrinkle in Time: The Graphic Novel by Madeleine L'Engle and Hope Larson
You can now enjoy the classic tale of Meg, Charles Wallace, and Calvin in illustrated format. When Meg and Charles Wallace's scientist father goes missing, the children receive assistance from three magical guides — Mrs. Who, Mrs. Which, and Mrs. Whatsit — before embarking on a dangerous quest to bring him home.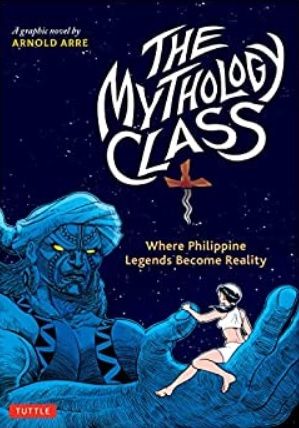 The Mythology Class by Arnold Arre
With supernatural troublemakers overrunning the Earth, heroes of legend call upon ordinary, 20th century young people to help them fight back! This classic changed the face of the Philippine comics industry, as I've discussed before. It was originally published in the late '90s, so not all of the jokes have aged gracefully. But if you enjoy sprawling fantasy adventures, you won't find many better than this one. Be sure to check out the sequel, The Children of Bathala, out March 21.
The Complete Persepolis by Marjane Satrapi
When combined, Persepolis: The Story of a Childhood and Persepolis 2: The Story of a Return runs to over 300 pages. This classic memoir shows what it was like for young Marjane growing up in Iran after the Islamic Revolution in the late 1970s severely curtailed women's rights. As a teen, she attended school in Europe before returning to Iran — only to realize that she could no longer make a home for herself in the only nation she has ever truly called home.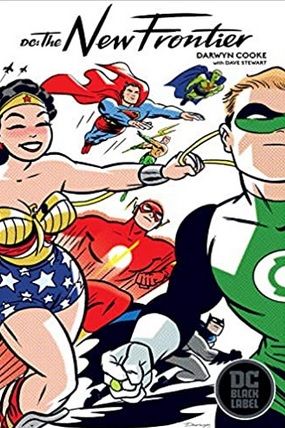 DC: The New Frontier by Darwyn Cooke
Relive DC's Silver Age with fresh eyes in this pulse-pounding, heartbreaking epic. Set in the 1950s, with the Korean War freshly over and the Vietnam War looming on the horizon, our heroes must grapple not only with the harsh realities of Cold War America — racism, distrust, an unwillingness to hear unpleasant truths — but with a legendary monster that threatens the entire planet. It's one of the most exciting and emotional superhero sagas you'll ever read.
Watchmen by Alan Moore and Dave Gibbons
Speaking of classic superheroes, many people consider Watchmen to be the best of the best. This dark mystery tale follows antihero Rorschach as he looks into the murder of the Comedian, a vigilante who worked for the government. His investigations uncover a conspiracy against all costumed crime-fighters. But are he and his fellow vigilantes already too late to stop a horrifying plot from unfolding?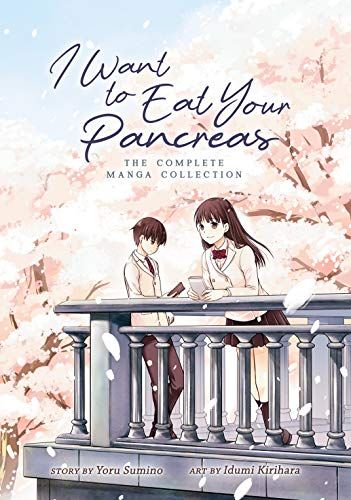 I Want to Eat Your Pancreas: The Complete Manga Collection by Yoru Sumino and Idumi Kirihara
Like Persepolis, this was originally published in two parts but can now be bought in one volume. It follows the budding friendship between Sakura, a popular high school student, and the reserved classmate who accidentally discovers her darkest secret: she is dying of a pancreatic disease. From there, the duo's friendship blossoms, but there is only one way their story can end.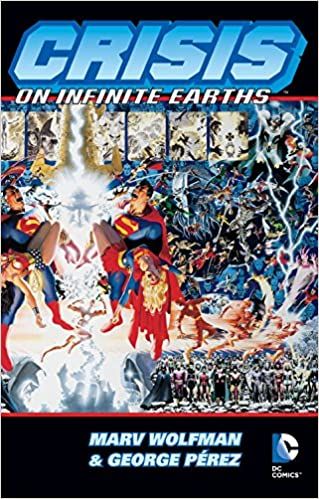 Crisis on Infinite Earths by Marv Wolfman and George Pérez
When you're rewriting the entire DC universe, you need a hefty page count. In this seminal series, heroes from multiple universes must band together to defeat a villain bent on destroying all of their worlds. Not every hero will survive the carnage that follows, but by working together, they might be able to ensure a future for at least one universe.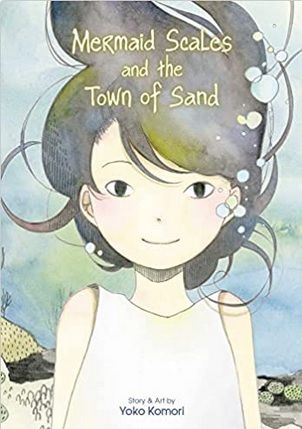 Mermaid Scales and the Town of Sand by Yoko Komori
Tokiko had always lived in the city, but after her parents separate, she is forced to move with her father to a small town by the ocean. She expected to confront certain challenges, like making new friends, but one thing she didn't expect? Merfolk. Though others claim they don't exist, Tokiko's resurfaced memories say otherwise, and now it's up to her to find out the truth.
---
For some doorstopper prose novels, check out these ones by authors of color!