Indiana Jones and the Dial of Destiny looks like a return to form for the franchise, but several characters from the series have been sidelined for Indy's fifth outing. The upcoming adventure movie is like a greatest hits of Indiana Jones films, as it features Nazis, a de-aged Harrison Ford, and tons of explosive action sequences. The series took a turn for the worst with Indiana Jones and the Kingdom of the Crystal Skull, but while Indiana Jones and the Crystal Skull might have been negatively received for its aliens and CGI, it at least saw the return of a couple of familiar faces.
Indiana Jones 5 will be released on June 30th, and seems set to use its time-travel element to retcon a lot of Indy's criticized past. The upcoming Indy movie will see the return of one beloved character, as John Rhys-Davies reprises the role of Sallah for the first time since Indiana Jones and the Last Crusade. But other than that, Indiana is surrounded by a cast of new characters. While that might be a good thing given how bad of a reception some characters have received, for better or worse Indiana Jones and the Dial of Destiny is missing several key characters.
RELATED: Harrison Ford's Reluctance Makes Indiana Jones 5 Way More Exciting
6
Short Round
Following Ke Huy Quan's comeback with Everything Everywhere All at Once and his Oscar win at the 95th Academy Awards, the absence of Short Round in Indiana Jones and the Dial of Destiny is the most obvious omission. Short Round's Indiana Jones return must happen now, as Quan is one of the most-talked-about actors, and there's no denying that a whole group of people would take an interest in the film if he did appear. Short Round was Indy's very young sidekick in Indiana Jones and the Temple of Doom, and he often stole the show from the archeologist himself.
Short Round had an excitable personality (much like Quan's real-life self) that made the character entertaining. It came as a shock that he didn't return for Indiana Jones and the Last Crusade, never mind the fifth movie. Nothing would be more thrilling than seeing Short Round show up in the same New York Yankees hat 40 years older. However, Quan had a positive response to a Short Round spin-off idea, which has the potential to be developed in the future. And as scheduled reshoots for movies are normal practice now, it wouldn't have taken much to shoot Quan in front of a green screen. So he could still appear.
5
Mutt Williams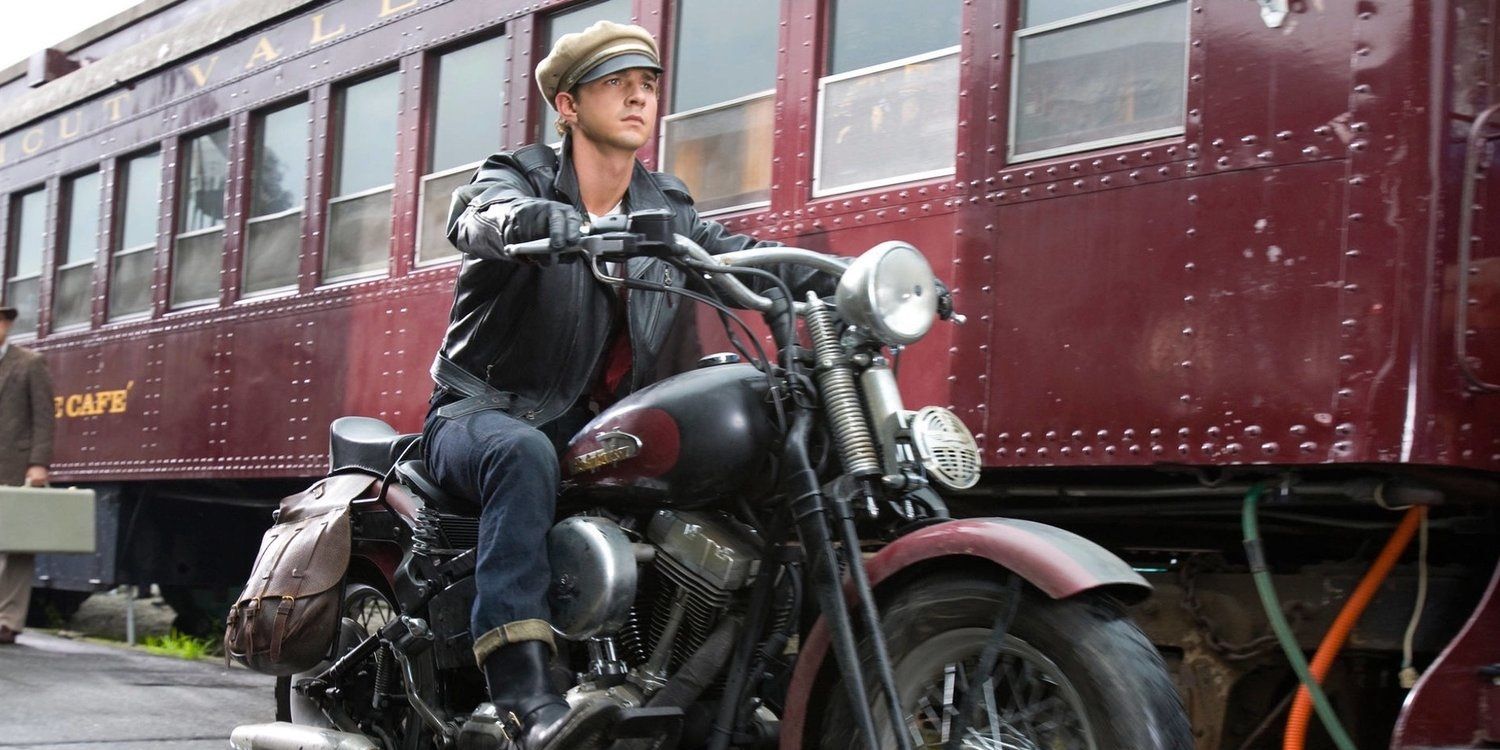 Indiana Jones and the Kingdom of the Crystal Skull was clearly setting up Mutt Williams (Shia LaBeouf) to take over the franchise in some shape or form. Lucas even explicitly mentioned his plans, explaining, "I haven't even told Steven or Harrison this, but I have an idea to make Shia the lead character next time and have Harrison come back like Sean Connery did in the last movie. I can see it working out" (via Fox News). Indiana Jones 5 needs to detail what happened to Mutt, as Indy's long-lost son picked up and wore Indy's iconic fedora before the credits rolled in the 2008 movie.
While Mutt not returning in Indiana Jones and the Dial of Destiny means the upcoming movie needs to fill in a few gaps, his absence is almost the opposite of Short Round's omission. Indy's son got anything but a positive reception from fans and critics, being noted as a basic, stereotypical greaser, and he likely won't be missed. A Mutt-type character will appear in the film, as Helena Shaw (Phoebe Waller-Bridge) has a major role in the film and is Indiana's goddaughter. And Waller-Bridge's character in the new Indy movie makes more sense than Mutt, and she's more optimistic and less of a carbon copy of the famed archeologist.
RELATED: Every Time Harrison Ford Injured Himself On Set
4
George "Mac" MicHale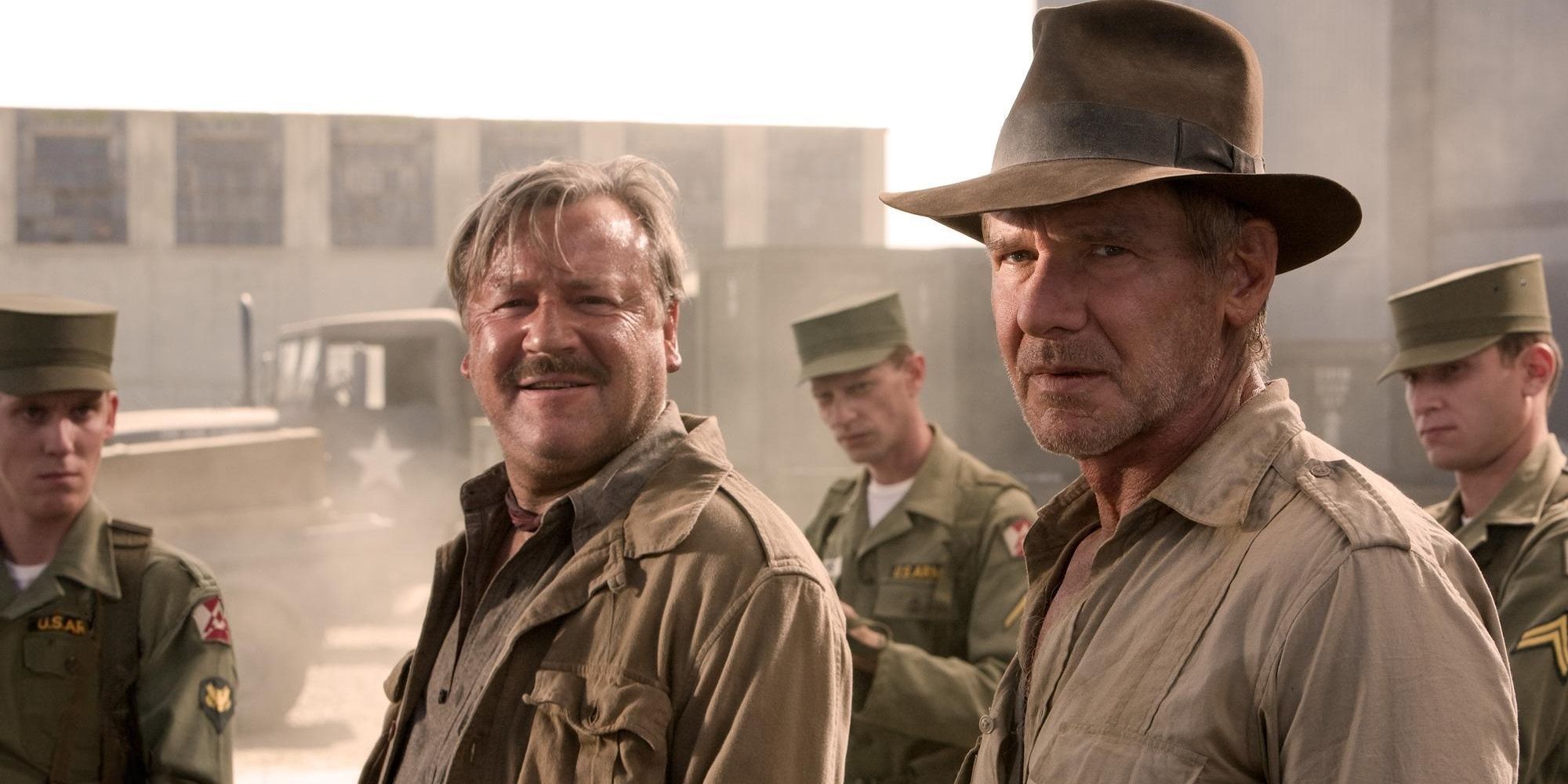 Though Indiana Jones and the Kingdom of the Crystal Skull has a terrible reputation, the film still has some positive aspects, including George "Mac" MicHale. The character was a fun supporting character and felt like a Sallah-type sidekick with a rough edge. Mac was pulled into the portal at the end of Indiana Jones and the Kingdom of the Crystal Skull when collecting gold, but that doesn't necessarily mean he's gone completely. Though the new film is likely using the time travel element to erase a lot of the 2008 film from Indy's timeline, it should be used to bring back Mac.
3
Willie Scott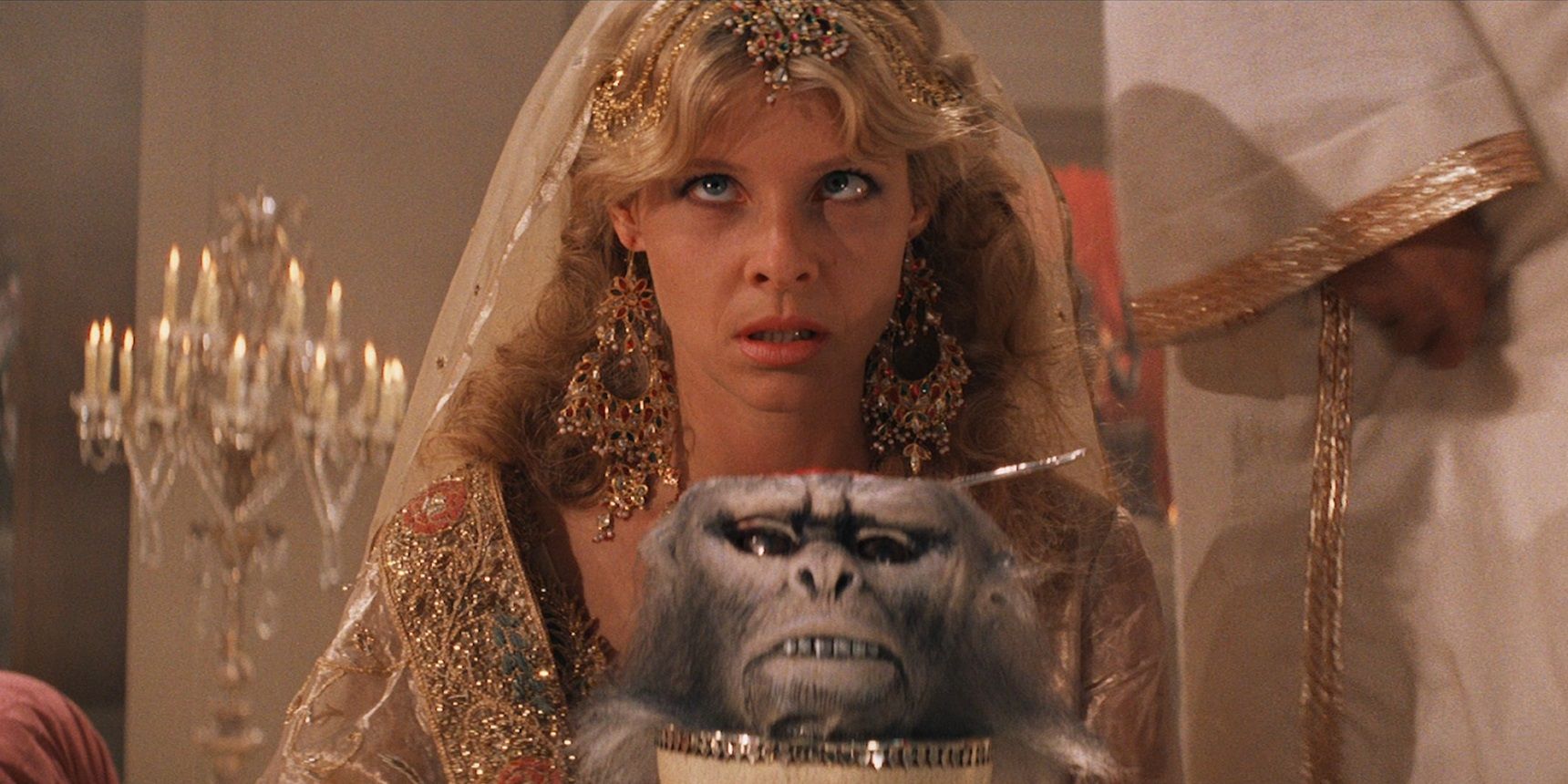 Indiana Jones and the Temple of Doom is known for two drastically different supporting characters, Short Round and Willie Scott (Kate Capshaw). And though Short Round was more important than Willie, the character hasn't been mentioned once since the 1984 movie. When Frank Darabont was developing a fourth Indy movie titled Indiana Jones and the City of the Gods, it was going to be briefly mentioned that Willie moved to Hollywood and married "some bigshot director" (via MTV), which is ironic given that Capshaw is married to Steven Spielberg. Either way, Capshaw won't be reprising the role in Indiana Jones 5.
2
Marion Ravenwood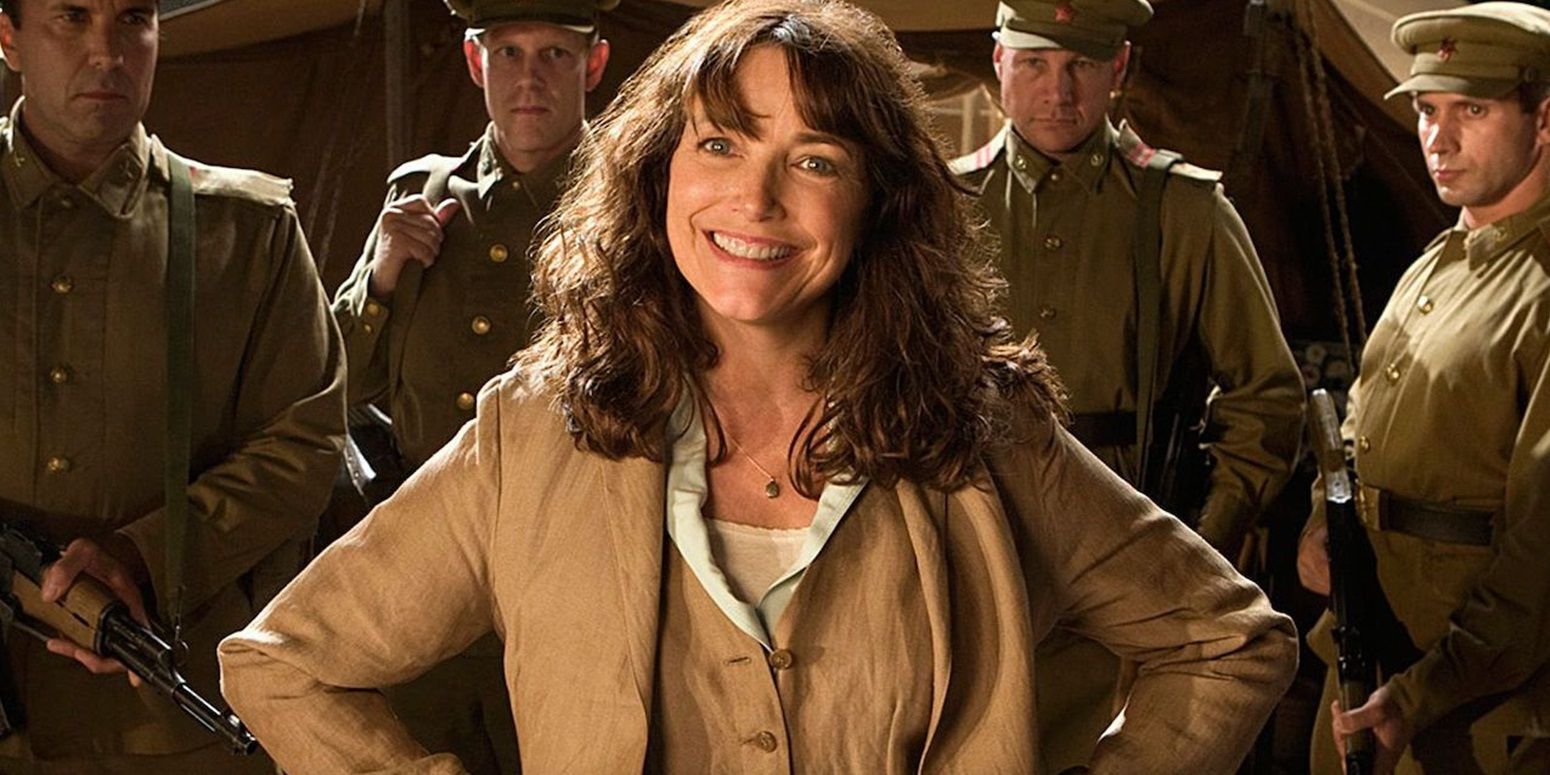 Outside of the archeologist himself, Marion Ravenwood (Karen Allen) is the most important character in the Indiana Jones series. While Indy had relationships with Willie and Elsa Schneider in Indiana Jones and the Last Crusade, he never forgot about Ravenwood. The two already had a history when she was introduced in Raiders of the Lost Ark, and they eventually married in Indiana Jones and the Kingdom of the Crystal Skull. However, Marion isn't returning in Indiana Jones 5. That means that Indiana Jones and the Dial of Destiny will once again have to explain what happened in the interim between the two movies and why they're no longer married.
1
Dean Charles Stanforth
Dean Charles Stanforth (Jim Broadbent) featured in Indiana Jones and the Kingdom of the Crystal Skull, as he was Dean of Marshall Collage and accompanied Indy on his adventure. The character was essentially a stand-in for Marcus Brody (Denholm Elliott), as Elliott died in 1992, and they share the same personality. Broadbent expressed interest in returning for Indiana Jones 5 (via Screen Crush), but it never happened. However, just as Stanforth was replacing Brody, it seems as if Indiana Jones and the Dial of Destiny has replaced Stanforth with another sarcastic British sidekick. British actor Toby Jones will be playing Basil, another one of Jones's aides.
MORE: How Old Indiana Jones Is In Every Movie